GCSE Investigate Food 2 
Presenters: Barbara Monks, Julie Messenger
A one-day course following up the highly successful Investigate Food first delivered in 2015.We ran this course, GCSE Investigate Food 2 in June and July 2016 and we now offer another opportunity to gain food investigation support during the first year of teaching the new GCSE Food preparation and nutrition. We cover how to help students maximize their performance in NEA 1 – the food Investigation and how to deliver food science and food investigations within the food room. This course meets the standards of Food Teachers Professional Portfolio as outlined on the certificate.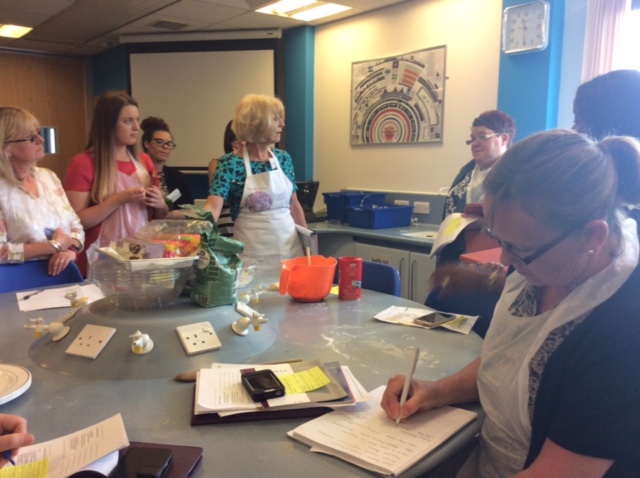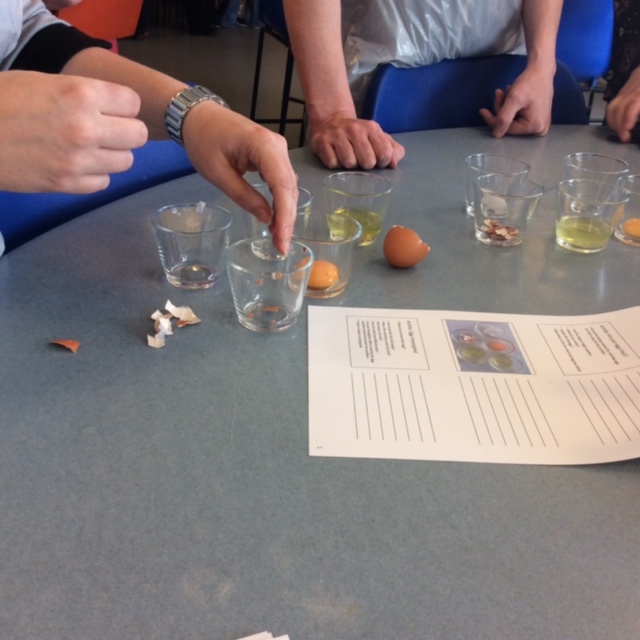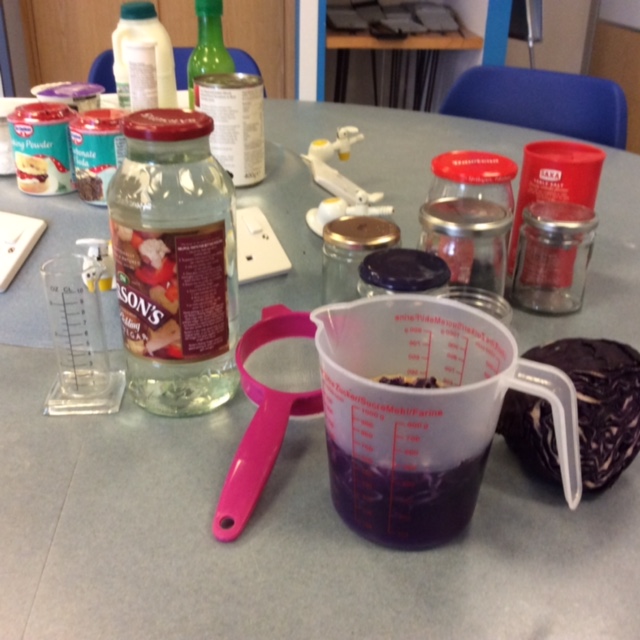 Julie Messenger and Barbara Monks will focus on the requirements of GCSE Food preparation and nutrition.  We believe that practical based learning is essential for students and therefore we will present ideas that will engage the learner and work well in food lessons. We will cover the planning and organisation of food investigations, trialing a food investigation and practical food science activities related to proteins, pH and foams whilst providing resources to cover carbohydrates and fats. It's a unique package designed to support the teacher of the new GCSE.
Barbara will take you through the food science activities and Julie will cover curriculum planning that builds 'investigative terminology' through KS3 to KS4 for successful teaching of the new specification.  We are working together to ensure a value packed day with lots of teacher ready resources. We provide a package of all the resources used in Investigate Food 1 and Investigate Food 2 to include over 15 student worksheets and teacher support sheets, illustrated PowerPoint presentations and literacy support for key terms.  Last summer many teacher delegates were delighted to incorporate the resources immediately into their KS4 schemes.  We are building on this by delivering a training day for this autumn term specifically for teachers of Year 10 students taking Food preparation and nutrition in 2016.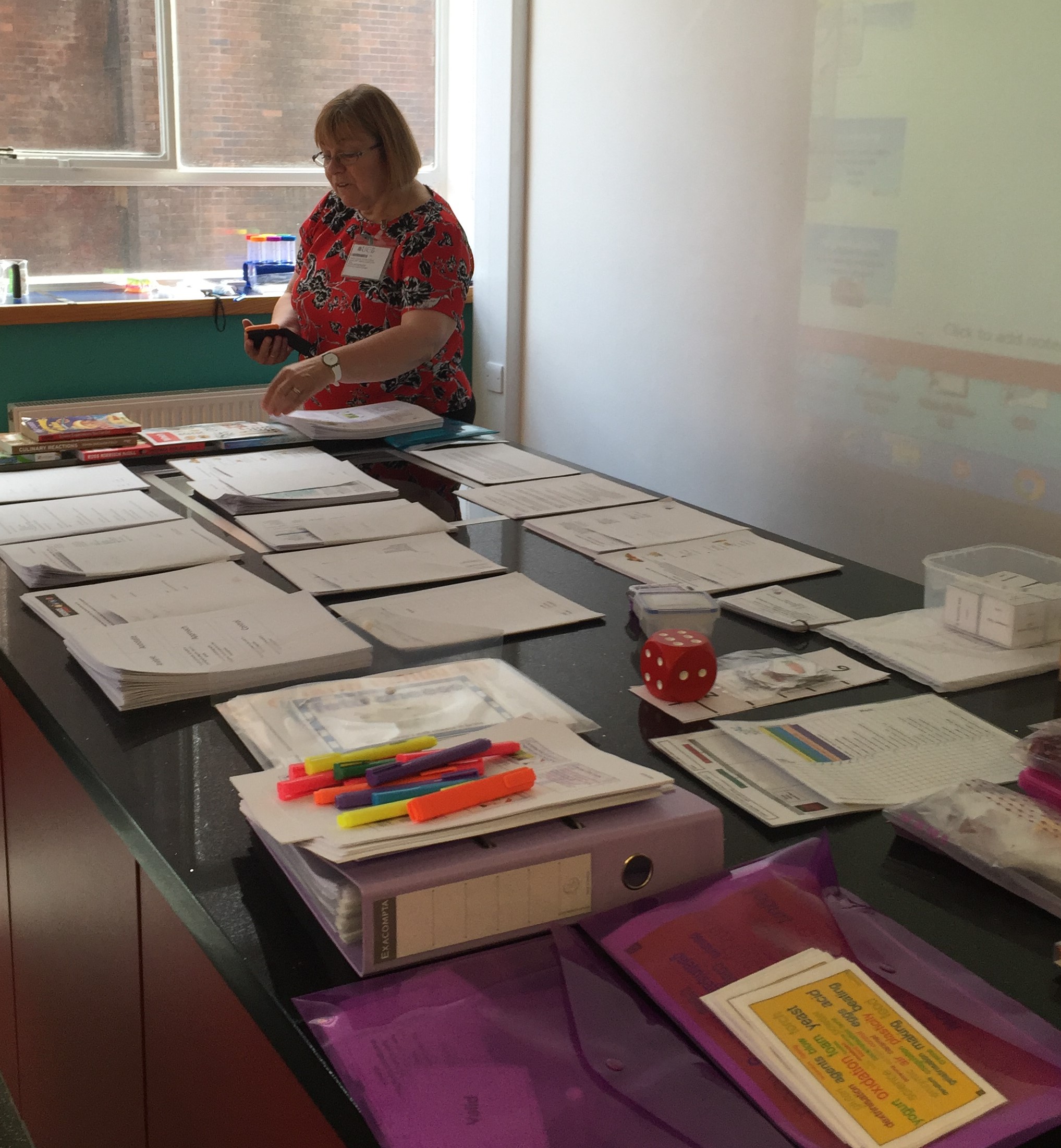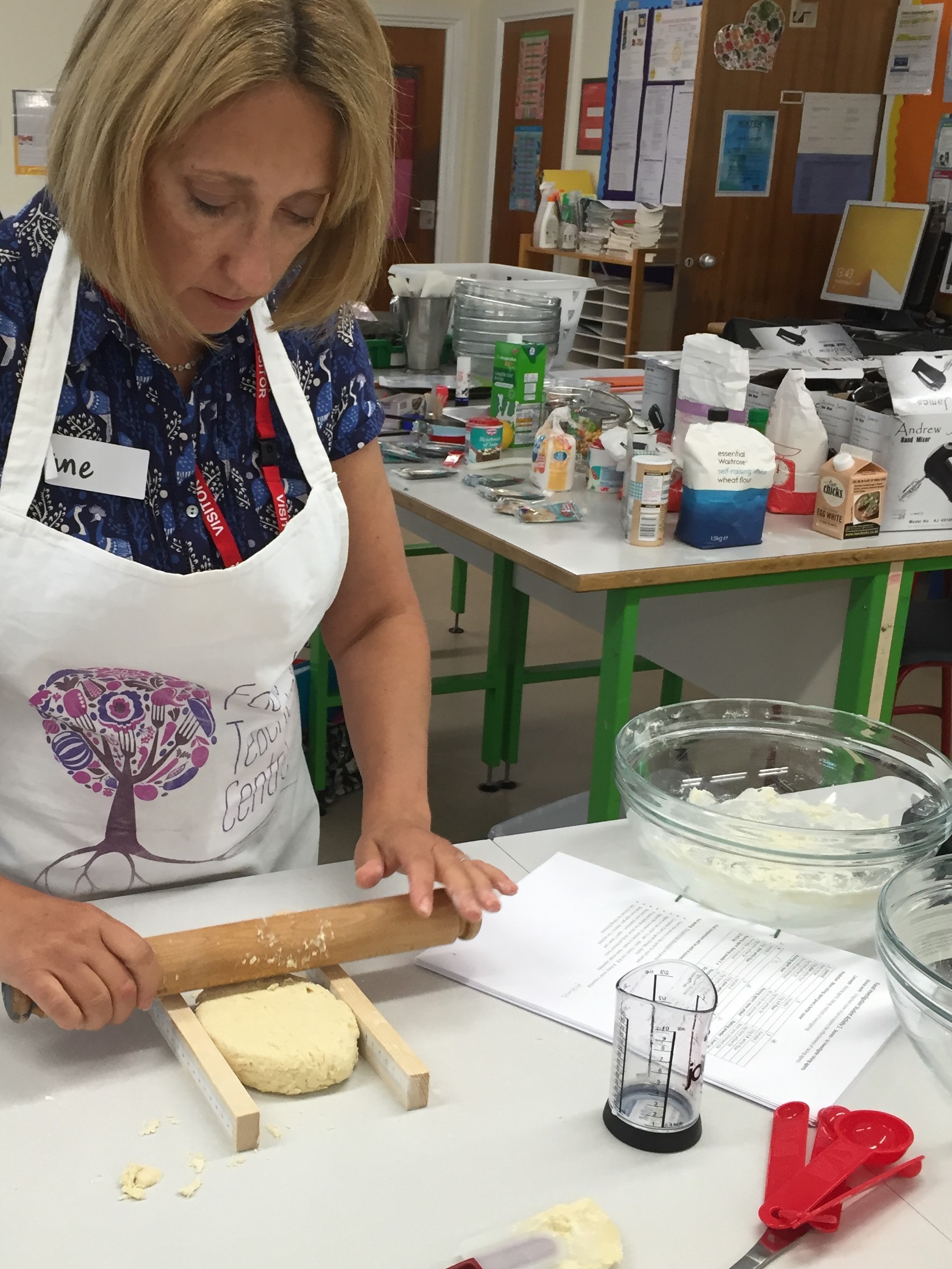 Practical:  KS3 / GCSE Food Science Investigations
Getting food science underway within Food Preparation and Nutrition GCSE and preparing for NEA 1, the food investigation.
Understanding the working characteristics, functional and chemical properties of ingredients:
Trialing a food investigation, key skills and practical organisation.

Over 15 ready to use worksheet for students

Teacher support sheets for food science
Links with Proteins – Coagulation, foam formation, gluten formation.

Resources to support carbohydrate and fat science.

Exploration of pH values and raising agents.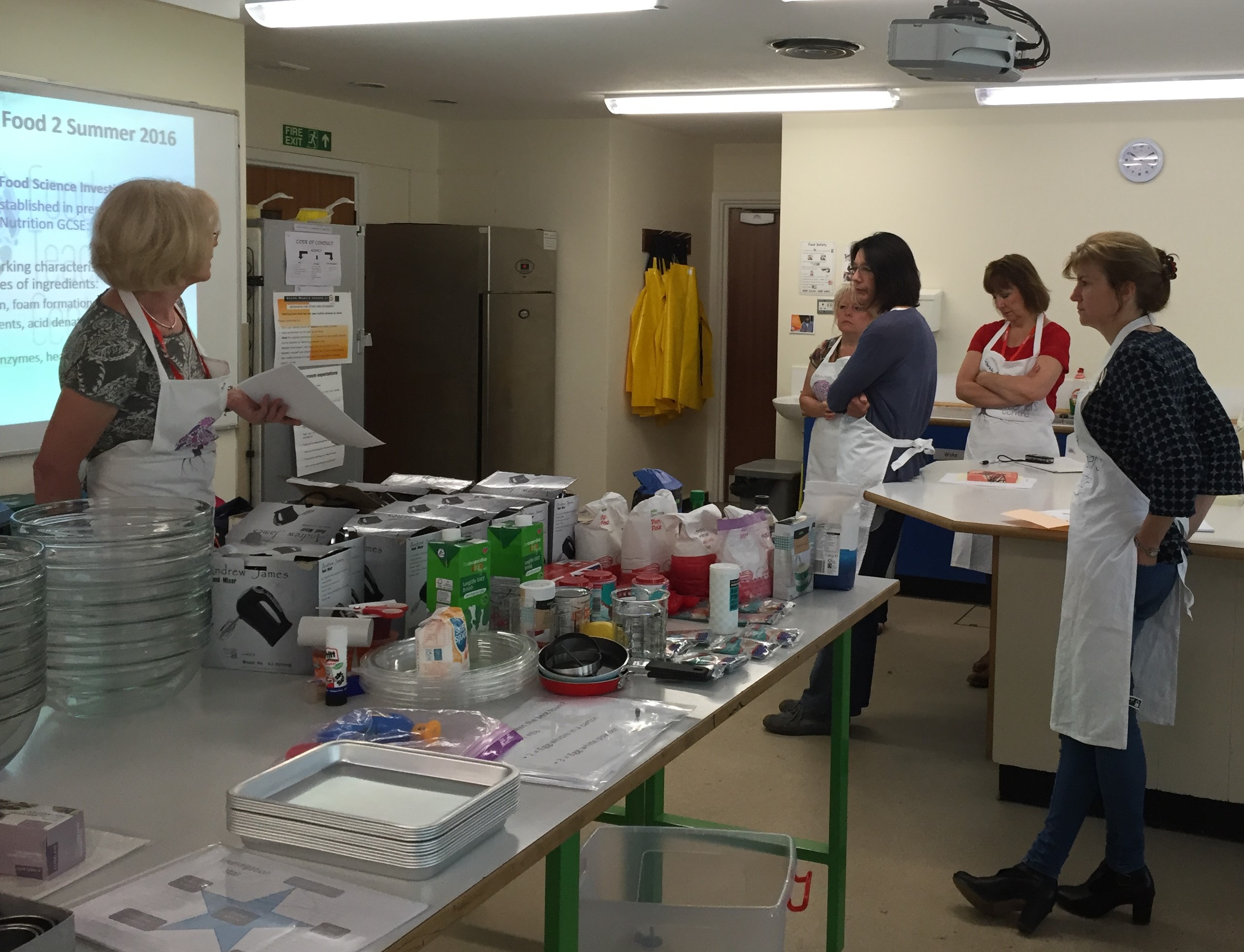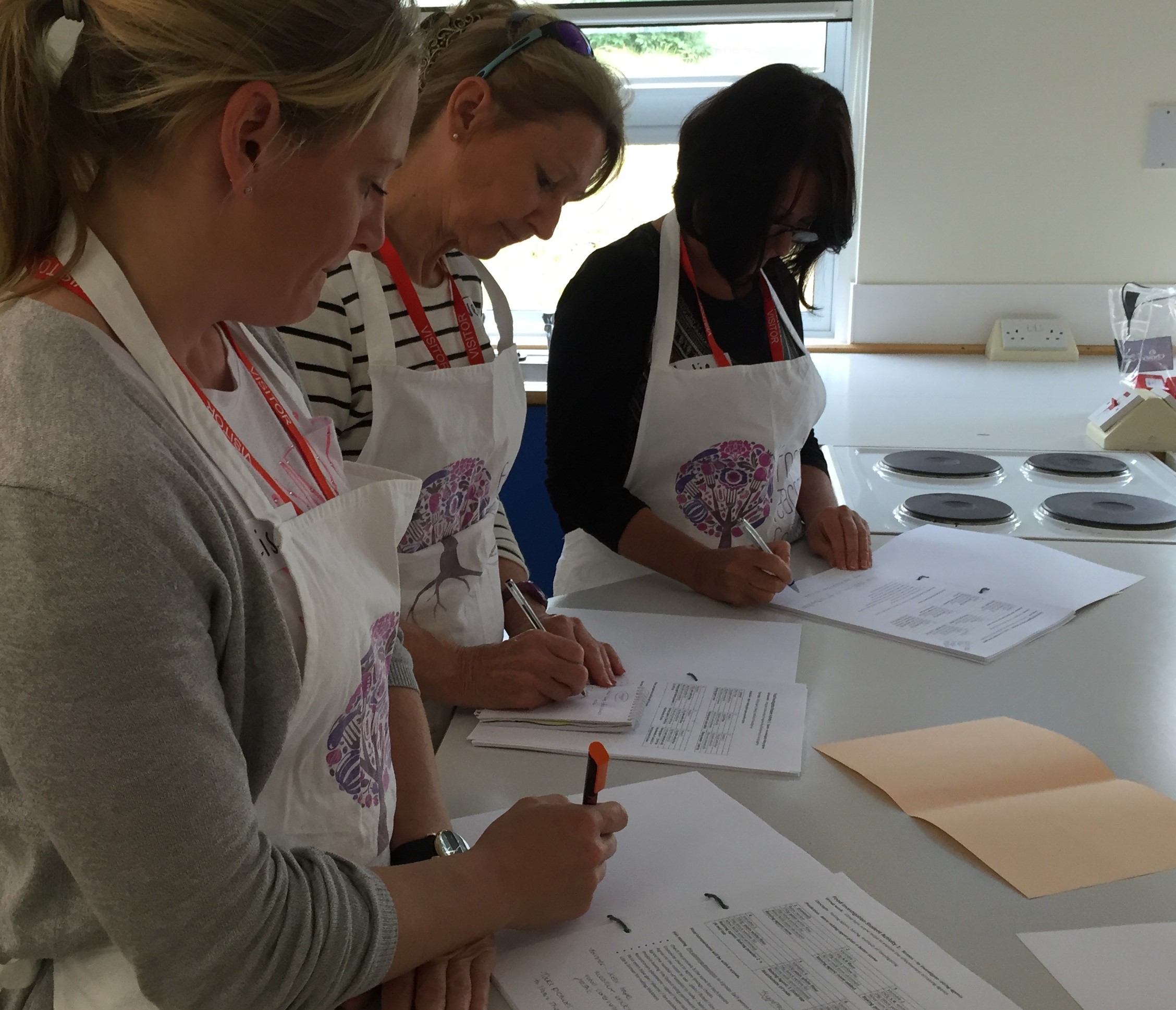 Presentation: Investigation within GCSE Food Preparation and Nutrition 2016
Understanding the NEA 1 content of the GCSE food preparation and nutrition

Building learning with literacy for Investigation.    

Exploring how to deliver safe, effective practical food science.

Addressing progression across the Key stages 3 and 4.

Useful links to teaching resources for the new GCSE.
 

Barbara Monks is an experienced teacher, Teaching Food Safely trainer and Associate of the Food Teachers Centre.  Her website is designed to help improve food knowledge and understand recipes see http://thecookeryteacher.com/.  Building on Licence to Cook training, Teach Food Technology and GCSE and A Level AQA delivery Barbara knows the importance of enriching food teaching to maximise pupils' potential.  She has recently published a set of booklets to improve food science literacy. More

 

 
| | |
| --- | --- |
|   | Julie Messenger is a very experienced teacher of 27 years. Her roles have included AST, trainer for Food Specialist HLTA and Food in Schools primary trainer. She was also advisor in Northamptonshire for food curriculum planning.  She has extensive knowledge about STEM focused, food based, enrichment activities. |
Costs and Booking (via Eventbrite) £165 +VAT
All of these events are ticket only and payable IN ADVANCE. The Food Teachers Centre uses Eventbrite (as many organisations do) to automate the bookings via credit card and cheque.   When you book you will receive by email a full VAT invoice/receipt.
PLEASE NOTE your booking confirmation and ticket will be emailed to both the delegate and person purchasing. If you do not receive your ticket it is most commonly caused by typing your email address incorrectly, or it is in your SPAM folder. Please check your booking carefully. It is VERY important that your school finance manager supplies your full name and PERSONAL- SCHOOL email so that we are able to send you joining instructions and further details. If we only receive the 'school office' email address, we have found in the past that this delays information getting to you or information is not passed on.
If you have any queries, please ask via the Eventbrite site messaging, and leave your phone number or email so that we can contact you easily.
Once booked, if you cannot come You can send someone else, but you may not get a refund unless we can resell your ticket, but we are happy to transfer your booking if there is space on another event.

The draft programme might be subject to change. We would always endeavor to run the day as advertised.
About the Food Teachers Centre 
FOOD TEACHER CENTRE is a UK based self-help group founded by Louise T Davies in 2013 and supported by experienced associates. It provides a platform to exchange best practice, give advice and support to less experienced teachers, answering practical concerns and keeping them abreast of the latest curriculum changes. A one-stop shop for like-minded professionals who seek help and information. It is free to take part and is facilitated through a closed on-line group, safeguarding the conversations of the teaching staff.
The idea of a 'Teacher's Centre' is a response to the lack of local and national specialist support and diminishing Continuing Professional Development with the demise of local authority advisers ASTs, lead practitioners and supporting organisations.
The Centre utilises new technologies, not requiring a physical space in new times, but providing the same high quality service that our traditional teachers centres were recognised for.
The Food Teachers Centre is a place of
creative and innovative ideas and action

practical solutions

learning and sharing
To join the closed group, simply visit www.facebook.com/groups/foodteachers
Bright Ideas Food and Health Consulting Ltd  Registered Office 69-71 East Street Epsom Surrey KT17 1BP   
Registered No 9096275    VAT No 189 4024 84