Food Teacher's Centre stands out as one of the best Facebook communities
For the past 8 months, this team has been part of the Facebook/Meta Community Accelerator programme. We launched 3 new initiatives called Next Generation. Kitchen Angels and Fly Higher, and we have been part of a brilliant coaching and mentoring programme provided by Facebook/Meta and Founders Intelligence.
It's helped us build exciting partnerships, for example with Tom Kerridge and Marcus Rashford on Full Time Meals (and Tom will be speaking at on National event on 9th July!).
This month, we presented our work as part of virtual 'demo days' across nine regions. This gave 128 communities a chance to share their progress and celebrate their achievements as well as their vision for the future, to an audience of their peers and external partners.
This month, it has been announced that Food Teachers Centre is selected to take part in
Phase 2 of the Community Accelerator Programme
. Only 36 were chosen across the world. We were evaluated on our programme participation, execution of our current projects and future impact of how we would use the additional support.
A huge thank you to all of the team, colleagues and new friends who have helped us on this amazing journey.  It has been such a huge vote of confidence on the impact of what we do and the way we run the Community.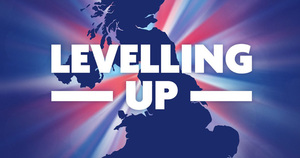 Our next challenge is getting our voice heard more loudly!
Get involved – Join our MP campaign
We all get frustrated that politicians are out of touch and are not aware of food education issues.
But we have come up with a plan and campaign to address this (or try!). Working with a celebrity chef who has the ear of government, we are setting out to showcase your great work, and food teaching issues so that your MP can be knowledgeable, informed and speak up in the House. BUT WE NEED YOUR HELP.
Thanks for your support, we will keep you posted
Good Luck with this year's revision and exams, it has been a tough journey for teachers and students
Tunnock's Tea Cake Challenge – DEADLINE EXTENDED TO 27TH MAY
After many requests,  we have extended the deadline for the entries to
27th May 2022.  
The Challenge is to present a Tunnock's Teacake to the theme of "The Natural World".
Judging criteria are: presenting a stunning dish using creativity and a variety of skills. Your idea should embrace diversity, sustainability and healthy eating.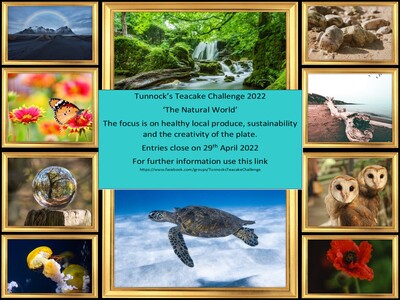 Partnering with Healthy Chinese Cuisine Ambassadors to bring you FREE practical training.
Fun 🙂 Healthy Chinese Cuisine CPD Teacher Training Workshops are coming FREE to your area soon
Don't miss it! Why this is a great training day:
This training is fully subsidised (free).
Feedback from other teachers praise this high quality course delivery, development of expert level practical skills for GCSE and Vocational courses and healthy recipes to use in modern classrooms.
Teachers get the opportunity to enter the competition with the prize of an amazing trip to Hong Kong.
Join FUN:) HCCA free Teacher Training with professional trainer to learn about Chinese regional cuisines and gain new skills to complement your teaching. The training day covers a range of Chinese dishes & cooking methods, and participants will have an opportunity to compete for a prize trip to Hong Kong & China!
See the video
 from the 2018 Hong Kong Trip with 3 lucky UK food teachers
PROGRAMME ON THE DAY:
Presentation: "Chinese Regional Cuisines & How Sauces are Used"
Cooking Demonstration of 5 popular Chinese dishes: 1) Steamed Fish, 2) Red Braised Meat, 3) XO Egg Fried Rice, 4) Dumplings, and 5) Broccoli Beef Stir-fry.
Teachers Practical & Competition: participants cook 2 dishes (Broccoli Beef Stir-fry and Dumplings)
Finalist for "Advanced Chinese Cookery Workshop & Grand Final" is announced
Feedback & Q&A
NOTE – Places are limited to first come, first served.
PLEASE DO NOT BOOK A PLACE UNLESS YOU ARE COMMITTED TO ATTENDING
This training day is open to all food teaching staff in schools (eg. food teachers, teaching assistants, and food technicians).
Events coming near you shortly……..
Date: Saturday 11th June 2022
Venue: , , ,
Time: 11AM-4PM
More dates and locations will be published soon.
Saturday 9th July (On-Line and recorded)
Join the Food Teachers Centre and inspirational speakers for this national food and nutrition education conference. This event brings together the latest national changes and challenges for food education all in one place, as well as providing practical solutions and ideas to use directly in teaching.
The event aims to:
set out the current national agenda and how this directly effects what we do
outline the whole school food agenda for pupil health
review new research into poverty, deprivation and food teaching
investigate practical strategies for inclusivity and diversity
explore practical ways in which the food teaching community can close the attainment gap
look at how we can provide life changing opportunities for all pupils.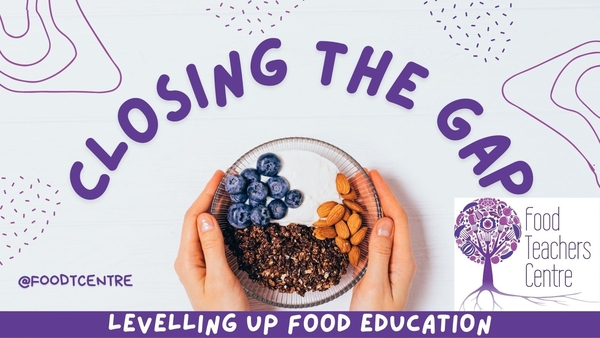 This on-line workshop is divided into three sections:
'Levelling up' – Why food education is vitally important
Opening addresses will be given by special guests
Sharon Hodgson MP for Washington and Sunderland West  and Tom Kerridge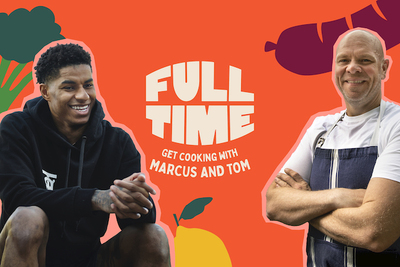 Setting the National Scene and Context – actions back at school 
With presentations from national policymakers and educators, including Brian Oppenheim, OFSTED Subject Lead for D&T.
These opening sessions chaired by Louise T Davies (Food Teacher's Centre) and Roy Ballam (School food and nutrition consultant, formerly BNF) will explain what the Government's latest 'Levelling Up' White paper recommends. It explores how these priorities may be put into practice and the changes expected in schools now and in the future. We provide a clear pathway for actions back in school.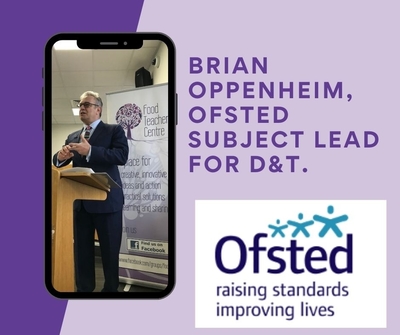 Session 3 
Closing the Gap – making a difference
This session focuses on the best practice from schools, with inspiring school leaders and teachers who are making a difference.
1. Child Poverty and access to the curriculum for diverse populations
a) Georgina Burt (Child Poverty Action Group) presents recent evidence from 'Cost of the School Day' report and sets us a clear challenge to address in our schools.
b) We explore how to give young people a voice and how senior leaders have made a difference in their schools by addressing inclusion
(Anita Hudson, Assistant Head: Inclusion and Welfare, Byrchall High School Wigan and Natalie Tebbatt, Assistant Head, Lutterworth High School).
2. Boys Attainment Gap
There is a 17-point difference at GCSE between boys and girls, we look at the practical suggestions to close this attainment gap.
(Julie Messenger, Food Teachers Centre)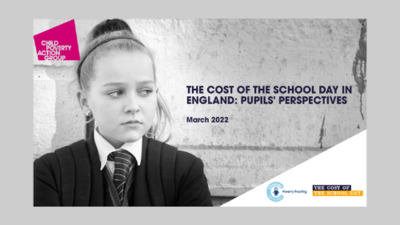 Get updates about the national picture and what this means to you and your school
Take away strategies and tips to implement directly back at school – from tackling attainment and deprivation to delivering modern food lessons for all
Listen to a range of inspirational speakers
Join like-minded food teachers who want to (and do!) make a difference
Focus on your professional development – a certificate of attendance is provided as evidence
Receive a digital package of support based on the day
Attend from the comfort of your home (less time and money travelling)
EARLY BIRD PRICE ONLY £50 (plus Eventbrite fee), free places for trainee teachers.
More information and book your place
here
'School Plates': plant-based cooking in schools online workshop
Thursday 26th May 3-4pm
Introduction to the School Plates Programme
Why it's important to offer healthy and sustainable menus with planet-friendly meals
How to use plant-based ingredients, cooking methods & demonstration of recipes
We'd love you to join us from 3pm – 4pm on Thursday 26th May. If you'd like to attend,
more details are here
Simply Scallops launches in May
50 lucky schools will be receiving free frozen Scallops from MacDuff/Clearwater in Scotland in May, with the kind support of the Fishmongers Charitable Trust.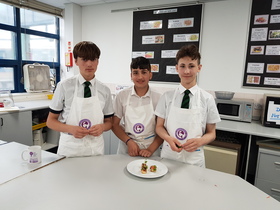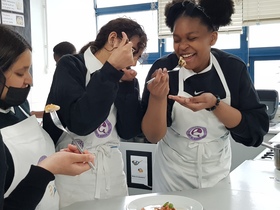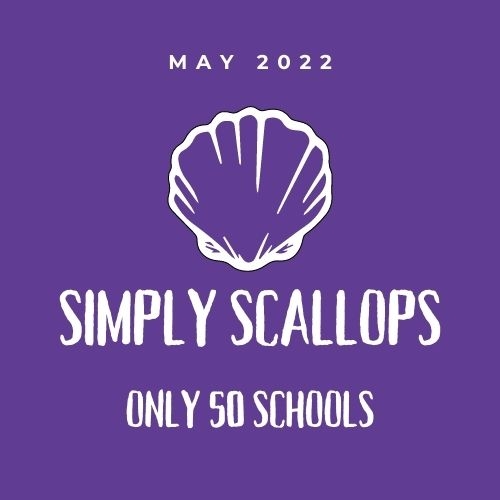 Looking for training – for KS3, GCSE, H&C, Food Safety in classrooms, Food Science?
We have a wide range of on-line courses, from exam course support, to KS3 360,  Food Safety, Food Science and Technician Toolkit.
Calling all LONDON STAFF – join us on the 4-7
th
July for a 4 day culinary skills course (City and Guilds) FREE –
more details are here