Fish In School Hero – Practical Skills Workshop
Fish In School Hero
– Practical Skills Workshop

This practical training day matches the GCSE and vocational course requirements closely, so that you can develop your student's knowledge and skills in how to buy, prepare, cook, present and taste a variety of fish.
By attending the day, you will ensure your students:
• Understand 'sustainability' and how fish is caught, prepared and cooked,
• Taste fish, develop recipes and are familiar with its value and uses,
• Explore its nutritional benefits and uses in a modern balanced diet.
• Understand the variety of career opportunities available within the fishery industry
• Improve higher level practical skills, styling and presentation so that they get higher marks in practical assessments.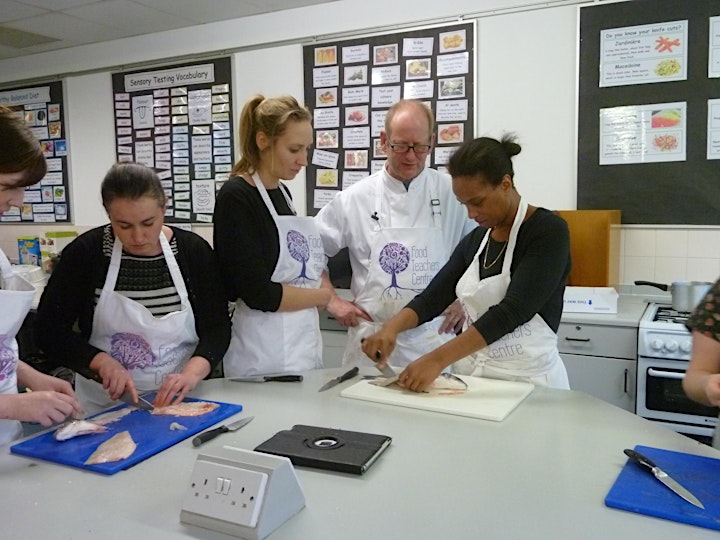 The day will consist of:


An introduction to Fish

• Types, seasonality, nutritional benefits, cost, sustainability and environmental issues.
• Fish facts – methods used to catch, availability and cost.
Teaching about Fish

• Mapping the curriculum – why these skills are important to learn and how preparing and cooking fish can gain marks in practical exams
• How to introduce fish preparation into the classroom, risk assessment, health and safety issues and tips for addressing any resistance to using raw fish
• Suitable recipes, how to use fish for GCSE development work (NEA2) and higher-level skills.
Cooking with Fish

• You will prepare flat fish such as plaice, round fish such as Mackerel and Squid learning the correct skills and techniques to filet and portion
• Prepare and cook at least two high level skill dishes that your students can replicate within the classroom

Post event follow up
• Learn how to use the 'Heroes' register to order fish for demonstrations, tasting, preparation and cooking for your classes.
• How to use the FISH training room and book 'Heroes' to work with your students.
This course is suitable for all secondary food teachers, who are teaching GCSE and any vocational KS4 courses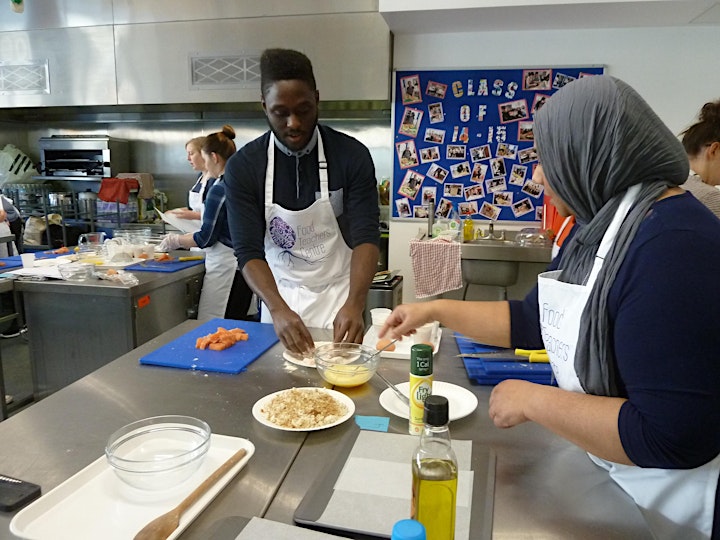 Your presenter


Simon Gray is an experienced teacher, a former head of food. He has worked outside teaching in Hospitality and Retail Catering Management at a senior management level. Over the last six years Simon has designed and delivered a variety of bespoke practical skills training CPD courses in partnership with the Food Teachers Centre to support teachers in the delivery of GCSE and vocational qualifications. Simon helped set up and run the highly successful Game changer programme in partnership with the Taste of Game where he led on procurement of game and practical skills training across the country.
Simon runs the 'Fun Kitchen' cookery school delivering hands-on cookery classes at primary schools, food festivals and county shows. He is able to offer advice and guidance on a wide range of food related activities, particularly teaching practical skills, setting up and equipping food rooms, developing systems and procedures to operate food rooms in a safe and hygienic manner.
Simon offers practical skills development, food safety training, support on curriculum development, tracking and monitoring student performance, new teaching resources and writing schemes of work for KS3 and KS4. More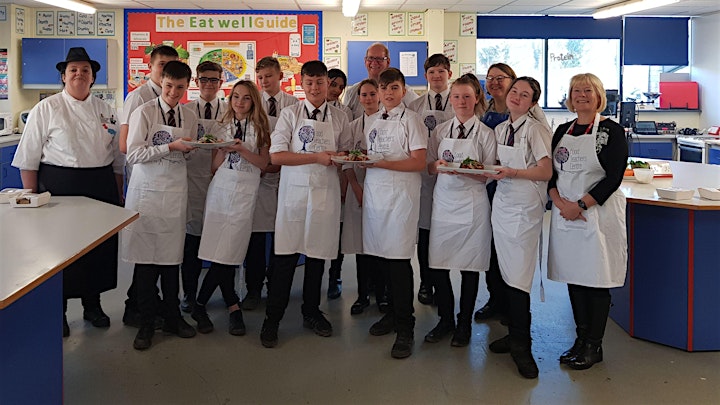 Fish in School Hero programme

'Fish in School Hero' aims to ensure that every child gets a chance to prepare, cook and eat fish before they leave school. The programme aims to train over 400 secondary food teachers to be confident in preparing and cooking fish with students in their classrooms. Teachers will be supported by local Heroes: fishmongers, fish-loving chefs and fish suppliers, as well as other Heroes who will be coming into schools to talk first-hand about their role in bringing seafood from the sea to the plate, highlighting careers and opportunities in the fish industry.
Supported by the Fishmongers' Company's Fisheries Charitable Trust, Fish in School Hero is managed by the Food Teachers Centre and their volunteer team throughout the UK. Launching in East Coast schools, in 2020 and 2021 the programme will be extending throughout the UK, reaching over 60,000 pupils in 3 years.
Follow us on Twitter #fishheroes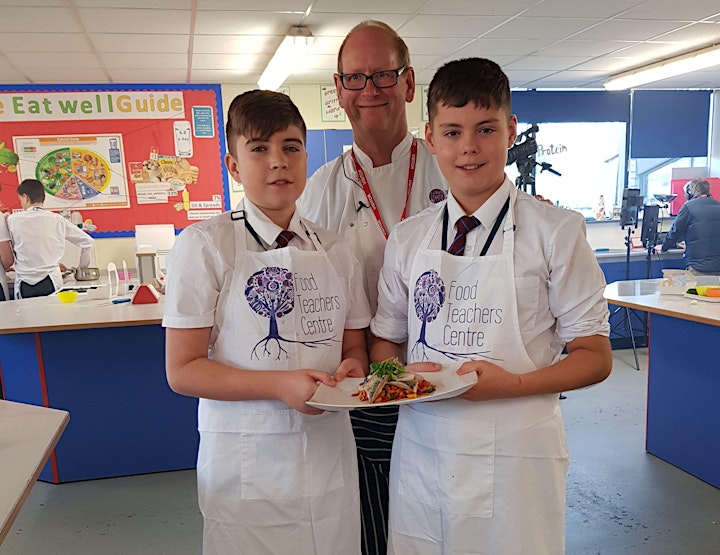 Terms and conditions

Once booked, if you cannot come You can send someone else, but you may not get a refund unless we can resell your ticket, but we are happy to transfer your booking if there is space on another event.
The draft programme might be subject to change. We would always endeavor to run the day as advertised.
The Food Teachers Centre is a place of
creative and innovative ideas and action
To join the closed group, simply visit https://www.facebook.com/groups/foodteacherscentre
Or our website https://foodteacherscentre.co.uk/