How to prepare for and carry out NEA 1 and 2. How to mark and moderate NEA. How to prepare for papers. Run revision sessions for exams.
What is NEA Together Training?
This ticket access to live meetings throughout September for each board, plus a YEAR access to the full training programme.
Meeting Agenda
Process – what has changed in 2021-22,
Approaching NEA 2 this year,
Analysing this year's tasks for NEA 2,
Tips – How to prepare for NEA 2,
Where to get help.
This is also recorded.
Plus access for ONE YEAR to the NEA TOGETHER training room
Our 2021-22 on-line training room has all LIVE NEA MEETINGS PLUS the previous training videos that we used in 2017-21 meetings on how to prepare yourself and candidates for NEA, how to carry it out, and mark and moderate NEA.
Plus the training is full of ideas for revision for the written paper and further presentations are ready for the unique circumstances of 2021 and 2022
Exam Board specific sessions will be confirmed ready for new NEA Task 2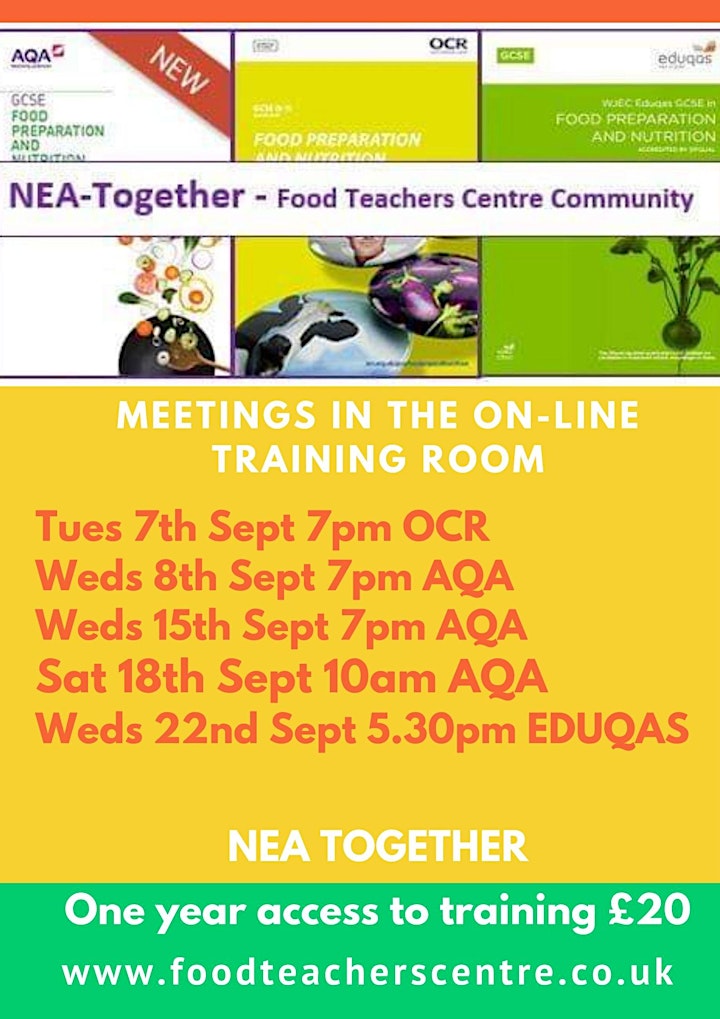 What does NEA Together Training include?
There are 10 training units to choose from: all at your own pace, unlimited access
UNITS TO CHOOSE FROM:
1. Welcome and Introduction
2. Planning and Preparing for NEA1 (Food Science)
3. Advice on Preparing for the 2019-20 NEA1 tasks
4. LIVE Q&A on 2019-20 tasks
5. Planning and Preparing for NEA 2 (Practical Skills)
6. NEA2 Tasks for 20-21 AQA Tasks and Tips
7. NEA2 Tasks for 20-21 EDUQAS Tasks and Tips
8. NEA2 Tasks for 20-21 OCR Tasks and Tips
9.. Giving Generic Feedback
10. Marking and Moderating NEA 1 (Food Science)
11. Marking and Moderating NEA 2 (Practical Skills)
12. Using NEA Marking to improve teaching in 2020
13. Written Paper: Creating a Revision Plan and Revision Strategies
14. Written Paper : Command Words and High Mark Questions
15. Certificate of Completion
Each Unit has a video presentation, useful handouts to download, hundreds of ideas and activities as if you were in the training room with us, an opportunity to ask questions and links all in one place to everything that we recommend and you will find useful, to make this a lifesaver – all in one place.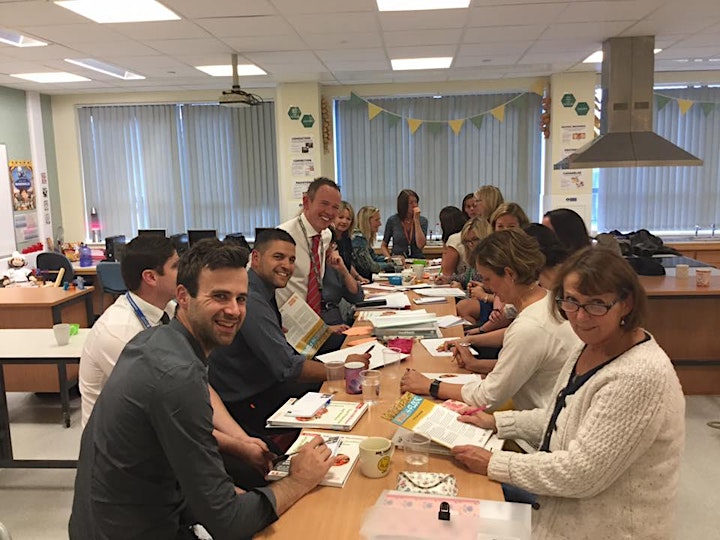 How do I access the training?
To access the training room you will need a Facebook account and access to the internet. The training can be accessed on a mobile device, tablet or computer.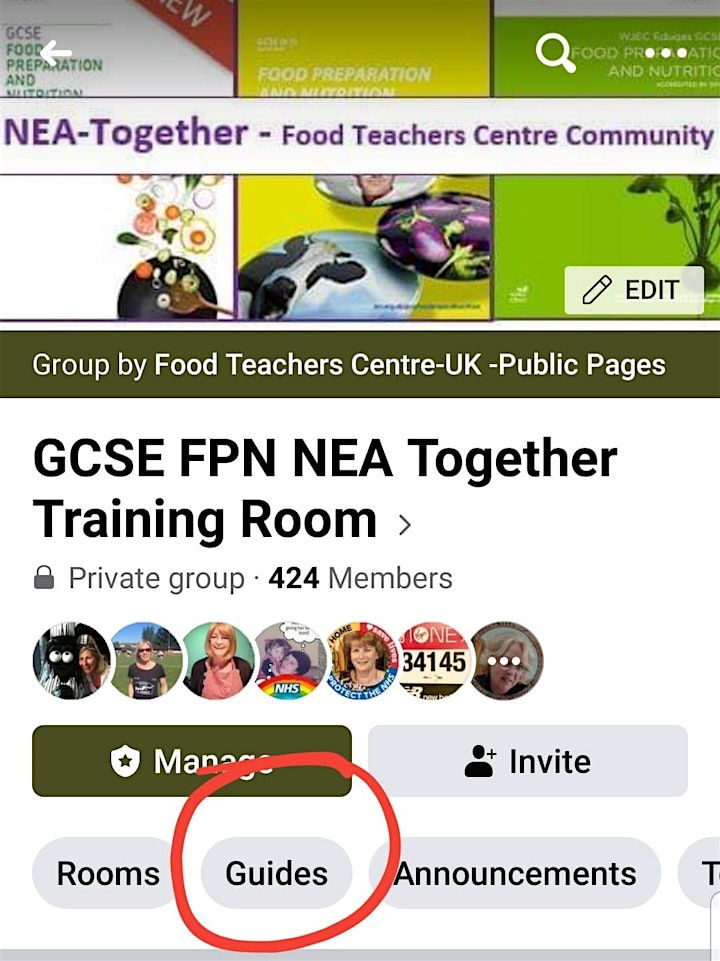 Reviews from our teachers
Jordi Major


I have found some really useful resources – including presentations from Jaqui on things to check when marking the NEAs and the evidence which the moderators want to have clearly marked. If you haven't been to any of the NEA – Together events, then this could be a really good option for you. It's pretty budget friendly at £20 as well.

Ben Taylor

Wonderful resources – the best CPD I have had in 13 years of teaching.

I have been teaching for 13 years and although trained to teach DT would not exactly describe myself as a food specialist. I completed NEA1 and NEA2 (Eduqas) with a small cohort of 11 students at my last school, the process was exciting, and the students did an excellent job, but I often felt confused and unsure of specific details or protocol. Fortunately, my colleague was available to support, but if I had had gone through these training resources before, I would have felt much more confident and would have been able to progress with the group far more independently.

When accessing the training resources a real focus for me was the revision section. I loved watching the high-quality videos and the recommendations, tips and strategies on offer were fantastic. My only problem was scribbling all the info down as the presenter of the video went through it.

It is the first time that anyone has ever deconstructed the act of revision and actually shared an effective way of doing it. It was a total revelation to me – as were some of the very high-tech methods of learning and assessing ie the VR code testing.

From a general food teaching point of view one of the seriously amazing strengths of this training are the food science videos both the links & recommendations and the in-house videos explaining key concepts.

Emma Fenn

I've used the NEA Training and Revision videos over Easter to help with marking and preparing for next term. They have been very helpful to someone who couldn't get to the training. I particularly like the range of revision ideas. I plan to use these with my class in the remaining few weeks before their exam. It is really useful information, especially if it's your first time running one of the GCSE courses.

Louise Glover

I have been using the training room, full of training videos for the last week or so. I have found it really useful as I struggle to get out to training events and there is only me teaching Food in my school, so I don't really have anyone to bounce ideas off or speak to for advice.

The training room has a wealth of different videos, specifically to help NEA 1 and 2, plus exam preparation. There is also a lot of detailed videos to help with the scientific principles of the specification, which is perfect for those who aren't as confident in teaching them.

I have been using the group on my mobile mostly and it is easy to navigate and all videos can be viewed on this platform.

I fully recommend it and I will continue to explore when I am preparing for the next academic year.

Karen Ryder


I have to say it's a brilliant resource. It's very easy to navigate around the site & dip in and out of the sections that you want to use. Lots of excellent resources, especially for NEA 1. Some I've used before, but others were new to me, so will definitely be going back to them. Also, a range of resources for NEA 2 & an interesting video on presentation skills. I'm sure none of us like paying money out, but I think £20 is worth it, especially to have all the resources in one place.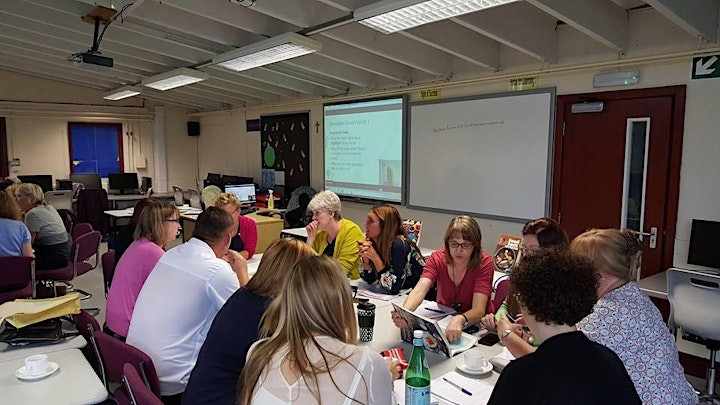 Donation minimum £20 please
We ask for a minimum donation of £20 to help us cover the costs of video production, emailing and setting up the on-line training room and managing the tickets. Please enter £20 when booking and ensure that the attendee details 'named teacher ticket' are for the teacher who wishes to access the on-line training.