Express Interest
Introduction to Culinary Skills Certificate
Applications close 22nd January
We are delighted to be working with the prestigious Westminster Kingsway College, London to bring teachers, support staff and technicians who do not have any food qualifications a chance for training and recognition.
This is a LEVEL 1 Course, it is NOT intended for those with food qualifications and skills.  It is suited for non specialist teachers and those who have NO FOOD TRAINING.
This is a FREE three day course 'Westminster & Pearson Introduction to Culinary Skills' . Date is 12th,13th and 14th February (Half term for many) and we are also hoping to plan a June/July date if this is popular/ fully booked.  So do register your interest to help staff plan.

Course Description:  The Westminster Introduction to Culinary Skills Certificate is an 18 hour hands-on certificate programme in professional cookery education that offers expert tuition, fit for purpose equipment and facilities, top-quality ingredients and tuition in classic and contemporary European recipes. In eighteen hours total, you will experience a comprehensive foundation in the art of preparation and cookery in modular formats.
1.Basic Food Preparation and Cooking
In this course module, you will learn the fundamentals of the science of preparation and cookery ranging from vegetables, fish, meat, poultry and farinaceous items.Cookery principles are addressed and an explanation of wet and dry methods developed. Extensive use of commodities to create professional dishes within the timeframe.
2.Introduction to Kitchen Equipment and Health and Safety
This module introduces you to the practice of working with professional equipment and the health and safety implications in the workplace. Developing knowledge and understanding of the types of kitchen equipment, utensils and knives appropriate.
3.Food Safety in Catering
This module will introduce you to the knowledge you will need to enable you to take personal responsibility for food safety as well as understand the basic principles of food safety necessary for working in the hospitality and catering industry preparing food. The unit identifies some of the necessary good practice including the legal requirements that must be applied to food, its storage and cooking, as well as the basic principles of good practice needed to keep and maintain food areas/kitchens clean and safe.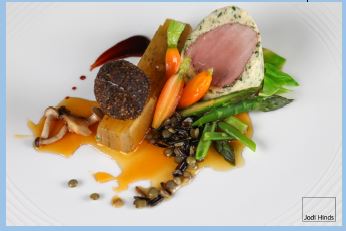 Express your interest here, and we will send you further details of how to apply for this FREE course, as certain criteria have to be met.
– you have to be over 19 years old
– have approval from your employer
– you have to submit an application form before the course
– you have to attend the whole course
If you have any questions
Contact: GAVIN LEARY
Telephone: 07939411967 or 02078028379
Email: gavin.leary@westking.ac.uk