We do hope that this newsletter finds you safe and well. It is a bumper edition because there is a lot going on.

We are focusing on these things:

Helping you right now with home schooling
Helping you with exam grading
Helping you with cheap/free but high quality CPD during Lockdown
Paying attention to your mental well-being and that of your students, with support and light hearted activities
Preparing for what may come next during the phase of schools returning
Looking to the future – our manifesto and fundraising,
Curriculum and SoL plans, PSHE 2020

Do visit our group every day, as there is more help there than we can put in thie newsletter.

Do add our email address to your contacts list so that we don't go missing in your 'spam'.
Helping you Right NOW!
Support for Teachers
We have continued to offer as much advice on safe food 'remote' lessons, and as many home-schooling resources and videos as we can in the closed group.
General suggestions
Our free RESOURCE BANK. We have opened up a new folder called HOME STUDY TASKS – ALL YEARS. We suggest that you create an account with Dropbox and log in so that you can search very easily. If not use the FILES section of the closed group – the magnifying glass search function works well as does the TOPIC tag COVER CLASSES. You need to be a member of the Food Teachers Centre closed group to join this. There is an option to donate as you register for the Resource Bank.
KS3 Worksheets We have 100 KS3 worksheets aimed at those with a low reading age. They have teachers notes (helpful for parents) and are divided into 20 key topics such as – Choosing Food, Wise Food Shopping, Role of Ingredients, Evaluating Food, Food for Life, Food Safety, Needs of People, Cooking for Life, Healthy Eating, Being Creative, Tasting and Testing. We can send a link to Google Drive if you email louise.davies@foodteacherscentre.co.uk. You can donate a contribution if you wish.
Websites – List of Useful Websites – includes free videos and interactive resources to make learning fun! Joe Mann has linked you all to his collection on You Tube YouTube GCSE Food Playlist. There is also a wealth of resources of 'Food a Fact of Life' and 'Countryside Classroom' websites. BBC Teach for KS3 and GCSE Listing have useful videos, as well as BBC Bitesize and general BBC Food programmes
Several members of the group have offered their YouTube channels with sample cooking demonstrations. These are under the TOPIC called COVER CLASSES.
We have adapted our Tunnock's Teacake Challenge with a family lockdown version! And extended the deadline to 26th June.
Look out for our VE Day suggested resources to save you some time.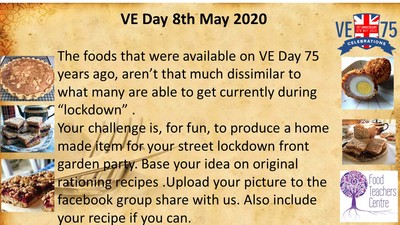 Exam Course Home Schooling
GCSE FREE Seneca Learning for GCSE. Seneca has excellent on-line learning resources, written in partnership with our team, plus teachers and examiners. Activities that are self-marking, give feedback and focus on the things that students are weakest in, so that each individual progresses according to their needs. Perfect for your Y10 and Y11 classes.
Hospitality and Catering The Excellence Gateway is FREE, it provides a relevant (if a few years old) set of resources Excellence Gateway is largely used by FE and Colleges teaching H&C Level 1 and 2 courses. Seneca Learning is designed GCSE FPN but as it is FREE it is worth signing for the EDUQAS version and directing your students to the bits that overlap, such as cooking, commodities, meal planning, food choices, nutrition, where food comes from, food safety hygiene. Springboard FutureChef website for resources and videos to use.
School Leavers – we suggest that you take a look at the Food Life Skills Course here on Food a Fact of Life.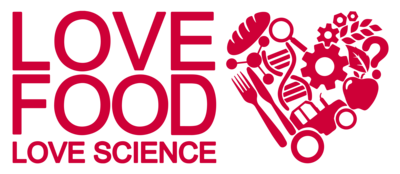 Advice on marking and grading this year's exams
Please follow the OFQUAL instructions, your exam board instructions and the advice given by your exams officer in your school regarding this process.
Please respond to the GCSE
OFQUAL consultation
by 29th April
. This will help you to understand the process and have a chance to make your concerns known.
Please respond to the VOCATIONAL COURSES
OFQUAL CONSULTATION
by 8th May
to understand the process and have a chance to make your concerns known.
We informed OFQUAL and exam boards that many schools had not finished NEA2 and some students were impeded before schools closed due to ingredient provision and self-isolation of staff and students.
Use the information that you have gained from the work so far (NEA completed to date), mock exams, classwork and other practical work to come to your professional judgement of their predicted grades and rank order in the class.
Do not share these predicted grades with students or parents.
There is no NEA marking appeal process this year, you are NOT required to share marks with students so that they agree them.
If parents want to appeal a grade in August, there may be an opportunity to resit the exam for SOME subjects in the autumn. It is not decided yet if that will include GCSE FPN and H&C. We have raised the logistical concerns about running NEA resit process as this amounts to 20-30 hours, which would be in addition to the normal Y11 exam cycle. It may be difficult for schools to timetable this provision for NEA 2 in particular.
OFQUAL are fully aware of the impact on Y10 across all subjects, and we have raised the issue of lack of preparedness for NEA1 release 1st September.
Our advice on marking NEA has been given here in the group. 'Using NEA Marking to improve your teaching next year' Advice. We recommend that you mark the NEA as usual if you can, but there is no requirement to have completed detailed Candidate Record Forms, CRF do not need to be signed by candidates, you do not submit work to the board, but we suggest that you do keep work securely.
We await advice on many issues. Be patient. Don't panic. All students are in the same circumstances.
NEVER MARKED NEA? NEW LONE TEACHER?
If you need some
help with marking or planning we suggest that you
sign up for Mentoring
and connect with someone who is an experienced mentor for your board.
We also have a very low cost £20 donation only on line training room to help people marking and moderating called 'NEA TOGETHER" see our website for more details or
Eventbrite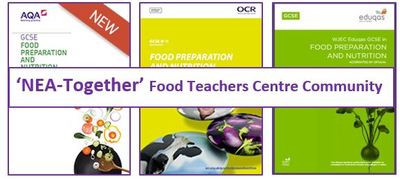 Benefit from high quality on line training whilst in Lockdown –

COVID19 Special Offe

r
Benefitting from Training during Lockdown
As all our face to face courses are postponed for the time being, you can still sign up for our
on-line teacher training
.
We have decided to reduce all our course costs so that as many teachers can benefit from these as possible. This is tremendous value for high quality courses. Our course prices are £20, £35 and £40 (plus VAT and Booking Fee), and most are two-day courses, with plenty of content and resources to use in your teaching. The on-line platform means that you can start when you want and fit this around other activities, you can plan your time flexibly and you have a school year to finish the training at your own pace. All courses are accessible on a computer, tablet or mobile device.
To gain funding from your school for this training pointing out that this is 70% off normal prices, and will only be available during Lockdown, and that you save £hundreds in cover and travel expenses!
Current Offers include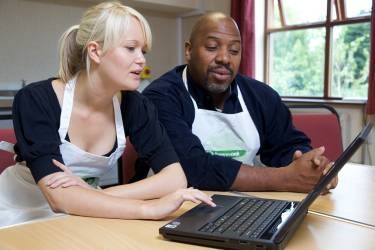 FREE TRAINIG PROGRAMMES
Here are also some free training suggestions. These are free to join if you are a member of the Food Teachers Centre and will appear in your Facebook
Groups menu
FISH IN SCHOOLS HERO PROGRAMME
We have a fantastic FREE on line
training room
that is constantly uploading new teaching resources. Please join us here, it will then come up in your Facebook
Groups
. If you want to be registered to hear about training first
– East Coast area schools can
register here
to take part.
Schools outside the East Coast area can
register your interest here
to join the training room, with free resources and keep in touch as the programme develops.
SCHOOLS GAME CHANGER PROGRAMME
You can join our FREE
on-line training room
to plan for using this programme in your schemes of work in the autumn, and get yourself ready and registered. Please join us here, it will then come up in your Facebook
Groups
. Free game delivery, teacher training and student masterclasses.
Register for the 2019-20 programme
and we will notify you when the 2020-21 programme goes live.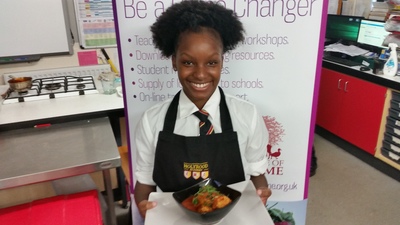 Your mental well-being – look after yourself
Here is where you can get support
We have been very concerned to support you during this time of great stress. If you need help, please ask so that we can direct you to support. We have gathered this
advice sheet
that any help you, your family and friends and your pupils.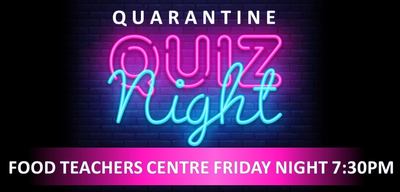 Join in with community activities – you are not alone
We hope that you have also enjoyed our community moments – our group quizzes, fun activities and so on during Lockdown. We have always been a professional development group but at time like this we have offered some social and light-hearted activities to keep us all grounded.
Quarantine Quiz has turned into a regular popular event hosted by Joe Mann, with hundreds of food teachers taking part on a Friday evening when advertised. Our next Quiz is scheduled for VE Day and will have a VE Day theme.
We have enjoyed sharing your successes with home schooling and cooking adventures, plus it's great that so many have particpated in our fun challenges – Sourdough Hot Cross Buns and Rainbow challenge!
If you would like the resources to set your students the
Rainbow Challenge,
they can be found
here
.
Well Done to our amazing winning entries!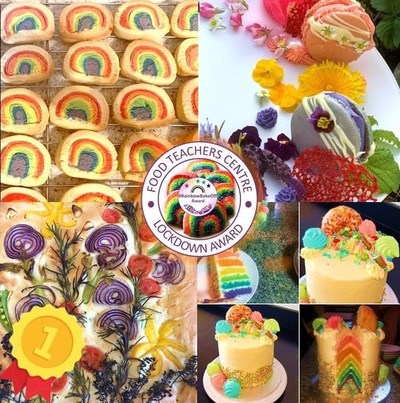 Preparing for Schools to Return – Teaching Food Safely
We will release schools advice before you all return to keep you safe, so keep your eyes open for this in the group and check Group
ANNOUNCEMENTS
We offered
this advice
to help you all prepare for teaching keyworker children or for home schooling.
Food safety
What you need to know about coronavirus and food
It is very unlikely that you can catch coronavirus (COVID-19) from food.
Cooking thoroughly will kill the virus.
COVID-19 is a respiratory illness. It is not known to be transmitted by exposure to food or food packaging.
Everyone should wash their hands regularly with soap and water, for at least 20 seconds, to reduce the risk of illness.
It is especially important to wash hands before handling food or eating.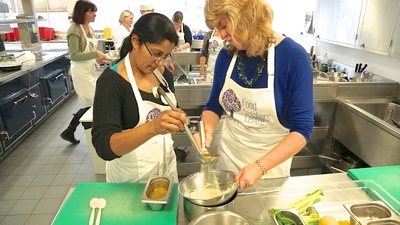 Food Teachers Centre future focus.
Whilst all our minds are on the current circumstances; we are aware that many aspects of our 'manifesto' are vital. We are short of food teachers and we need to promote the subject's value.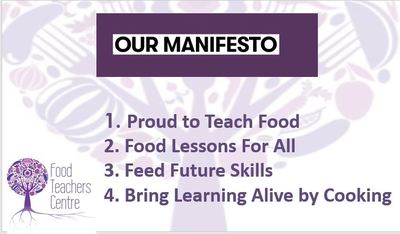 Our meeting on post 16 (T Levels and A Level) has been delayed from April, so we will let you know more on that later.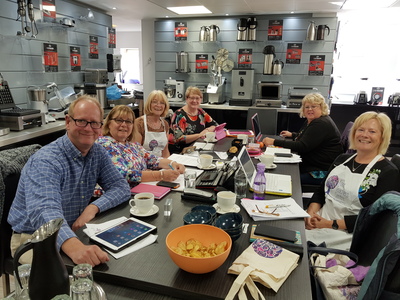 FUNDRAISING is important for the work in the future
Whilst the closed group is run by volunteers who are unpaid, we do have some costs associated with the wider reach of the community. We are more than a Facebook group, and need a website and newsletter to reach key partners and organisations, so that we promote the amazing work of our food teachers. We need a national voice and a platform to represent teachers views.
This has also helped us forge relationships that have led to successful FREE programmes, partnerships and resources for all our teachers, such as
LOVE FOOD, LOVE SCIENCE;
Schools Game Changer;
Tunnock's Teacake Challenge;
FISH HEROES;
Westminster Kingsway Culinary Arts training course;
Chefs Back to School;
Royal Marines EAT;
Billingsgate Seafood Cookery School discounts;
Seneca Learning;
Aldi Get Set to Eat Fresh;
BBC Secret Life and GastroLab;
Healthy Eating Chinese Cuisine Ambassadors free training days;
Select Travel school tours;
People 1st;
Bug Club;
Crunchy Critters;
Countryside Classroom;
Royal Horticultural Society and LCP Primary Training;
School Food Plan and School Food Champions;
NEA TOGETHER meetings;
Food Teacher Professional Portfolio and Standards for Food Teaching;
Healthy Eating Rating Scheme,
All Parliamentary Group for School Food,
Children's Food Campaign;
Chefs Adopt a School,
School Food Matters;
ITE Subject Knowledge Enhancement;
New Food Rooms advice;
CLEAPSS H&S advice;
LMC Northern Ireland free training;
Springboard Futurechef;
Advice on vacancies, interviews and getting into teaching;
Post 16 T Level and A Level Campaign;
Links with United Nations global healthy school food
….to name a few
As part of this we have been asking for group members to donate to
our fundraiser
to help us cover the fixed costs of the public website, cloud storage and email newsletter. It's around £4,000/year. What we use the funds for is
described here
and on our
website
.
If you benefit from THIS newsletter today
and would like it to continue please help us by donating on our website section
'Support us'
or as part of the
Facebook Fundraiser
(until 1
st
May).
THANK YOU to those who have already contributed so that we can continue to represent your views at a national level.
PSHE 2020
Some teachers have been able to look ahead in their planning and have taken the opportunity of Lockdown to relook at their Scheme of Work.
You may have heard in your school that there will be a new compulsory requirement to teach healthy eating (amongst other aspects of health education) from September 2020. This applies to ALL SCHOOLS including Academies and will be inspected by OFSTED.
We suggest that you use the documents that we have provided to look at
What you already teach at
KS3-4 and how this meets the requirements for 2020
Inform the PSHE Co-ordinator
and SLT how what you teach meets the requirements, and explain what you
teach and assess
Provide mapping and keep
this with your subject scheme of work (examples are below)
Remember:
As this is compulsory it
adds power to your requests for sufficient curriculum
time and resource, and for your training. Refer to this when under threat
of reduced time
If you are an experienced
teacher and you are aware that other teachers may be teaching 'healthy
eating' across the school, offer to become the source for support and make
sure teachers are using the right teaching resources, such as Food a fact
of Life, Eatwell Guide and so on. OFSTED will be looking for a
co-ordinated approach.
Publicise how your
curriculum meets these requirements – perhaps in a display, announcement
on your subject website section or communications with parents.
Here is our help for this:
BNF mapping
of requirements against the curriculum. Download and keep with your subject planning.
Government requirements
. Please note that requirements at KS3 are repeated and built on further in KS3.Download and keep with your subject planning.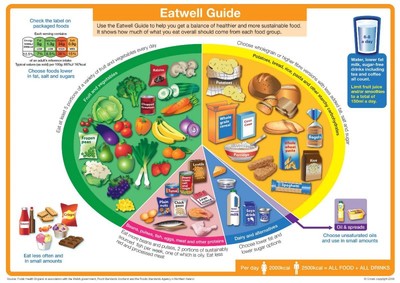 from
Food Teachers Centre team
Volunteer Associates and Ambassadors throughout the UK with a passion for 'Better Food Teaching'.
The Food Teachers Centre is a place of:
creative and innovative ideas and action
If your organisation or company would like to work with us – please do get in touch via our website or facebook page/facebook group