The summer term is here, so is Teacher Assessment and back to lessons.

This newsletter is packed full of helpful advice for you :

FREE training and support va our FISH HERO programme, with a chance to win a luxury fish delivery by attending a short training at our Seafood University
Opportunities to join TAG meetings and to connect with other teachers to help guide your moderation if you are marking for the first time.
Assessment support and advice with the help of COLLINS, who publish the very popular Revision Guide (authored by the Food Teachers Centre team)
Tunnocks Teacake Challenge – have some fun, its been a tough year!

 
AQA Food Preparation & Nutrition revision bundles include everything students need for GCSE catch-up and exam prep – for only £6.99!
Complete Revision & Practice – a revision guide, workbook and full practice paper in one book

Revision cards – revise, memorise and test knowledge with 100 cards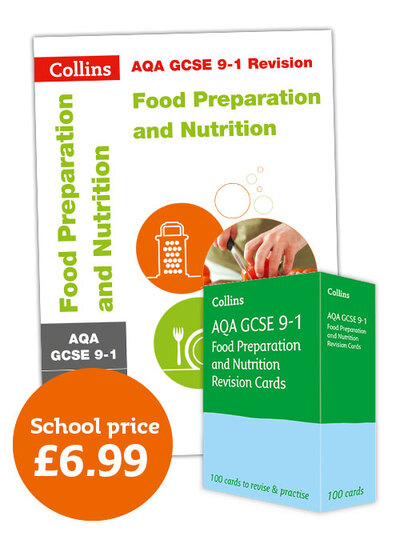 Get Help with Teacher Assessment – our event in March was recorded for CATCHUP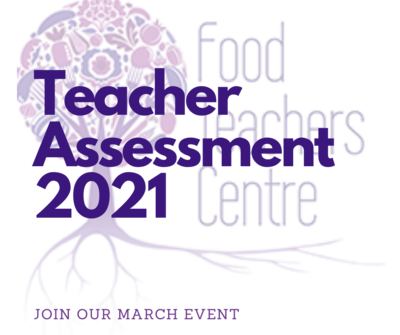 Teacher Assessment (Food) 2021 – on line ticket
The presentations will give:
Clear guidance from each exam board regarding changes and what is required.
Clear understanding of the requirements from OFQUAL/ DfE and JCQ on how to conduct teacher assessment and grade allocation.
Best Practice on teacher assessment from OFSTED D&T evidence.
Tips of working with colleagues to moderate and validate standards.
Insights into how experienced teachers are planning teacher assessment.
TWO  Options to Catch up on Teacher Assessment 2021
2. Our simple, cost conscious 'Digital Ticket'   

ONLY £30

DETAILS HERE
Access 9 presentation recordings:
Louise Davies 'The principles of Teacher Assessment 2021: Challenges and Opportunities'
Louise Attwood AQA, Head of Curriculum – Design Technology 'AQA: Teacher Assessment and changes to this summer examination process'
Allison Candy EDUQAS/WJEC Subject Officer and Dave Jones, WJEC Regional Representative   ' An update on WJEC Food and Nutrition, Eduqas Food Prep and Nutrition ,Level 3 Food Science and Nutrition And Level 1/2 Hospitality and Catering'
Brian Oppenheim, HMI, OFSTED, National Lead for D&T  'Best Practice in Teacher Assessment'
Joe Mann 'AQA assessment – a teachers view of how to approach this summer.'
Barbara Rathmill 'Developing and using an open-book style test to generate evidence for TA, using the Collins revision Guide.'
Jacqui Keepin 'Tips for lone food teachers on how to conduct remote moderation and work with colleagues to validate standards.'
Ashley Bowe 'WJEC Hospitality and Catering L1-2 – a teachers view of how to approach this summer.'
Emily McMunn and Sheila Watts 'WJEC Level 3 Food Science and Nutrition – a teachers view of how to approach this summer.'
The digital ticket also includes a Teacher Assessment Planner template and CPD certificate of attendance.
OBTAINING FUNDING FOR THIS TRAINING
1. Request this training as part of performance management
3. Ask to use the exam board fees that have been refunded to your school due to teacher assessment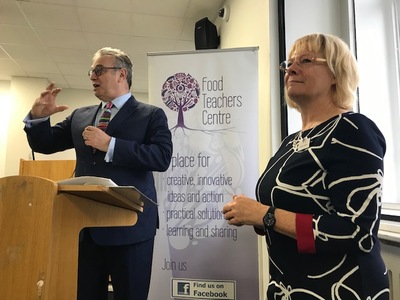 Brian Oppenheim, OFSTED speaking in 2019
Fish In School Hero competitions
Alaska Seafood Marketing Institute is offering 10 lucky winners the chance to
win a selection of seafood from Alaska worth £40.
The FISH HERO programme announces its second competition with the support of Alaska Seafood.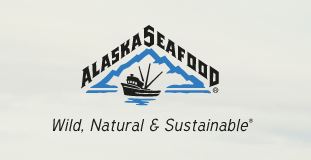 Alaska Seafood Marketing Institute is offering 10 lucky winners the chance to
win a selection of seafood from Alaska worth £40.
To be in with a chance of winning, all you need to do is complete the FREE SHORT Alaska Seafood University training course by 31st May 2021.
To enter:
Take a screen shot of the Module Screen showing all the modules have been completed  and email it to the address given in the FISH HERO TRAINING ROOM  GUIDE 4
DETAILS HERE
We will select 10 winners at random from all entrants.
Each winner will receive a supermarket delivery containing a selection of seafood from Alaska for use in classrooms, subject to availability.
We will contact all winners to arrange a convenient delivery time. Prizes must be delivered before 31st July 2021.
This on-line training course is excellent CPD for your examination classes.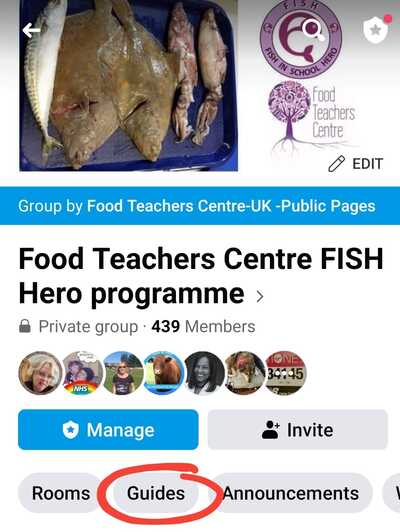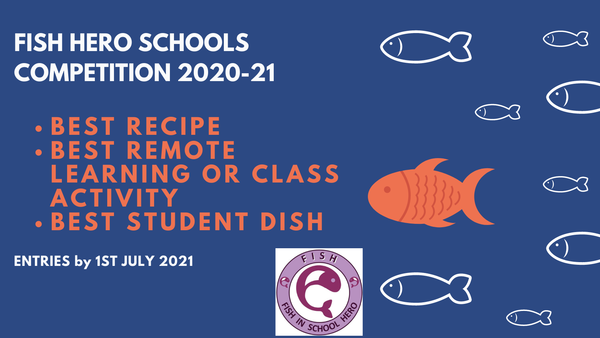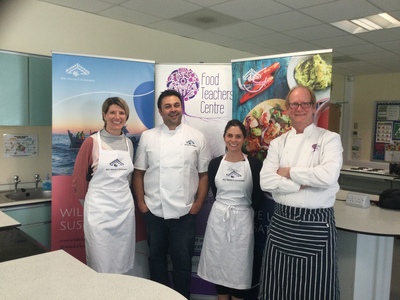 Food Teachers Centre welcomed masterchef winner Dhruv Baker to our FISH HERO workshop
Dhruv Baker, Masterchef winner 2010, restauranteur and charcutier joined the Food Teachers Centre last Saturday and became a 'Fish Hero' for the day.
As part of our FISH HERO teacher training programme, Dhruv demonstrated how to expertly fillet a highly sought-after Wild Alaska King Salmon. He used this to create a show stopping Alaska pink salmon and tarragon tart, served with tomato concasse and a rapeseed oil mayonnaise. We predict that this recipe will become a 'Hero dish' cooked in hundreds of schools across the country.
'Become a Fish Hero' workshop 3: Wild and Delicious, was made possible by a partnership with Alaska Seafood Marketing Institute. Rebecca Wilson, Trade director northern Europe, told us the amazing story of Alaska Seafood and shared their incredible sustainability credentials with us. You can still watch this presentation joining our dedicated ON LINE training room for the programme.
Rebecca also introduced the innovative, new 
Alaska Seafood University
 interactive learning platform. Food teachers and their students will be keen to use this as it helps learning for exam course topics such the benefits of eating fish as well as buying responsibly.
We believe the
Fish In Schools Hero programme,
supported by 
Fish Mongers Company and their Fisheries Charitable Trust
, is a ground-breaking programme. We aim to ensure that every child gets a chance to prepare, cook and taste fish before they leave school.
The Food Teachers Centre
 welcomes any support from industry that will help us achieve our aims of getting every child to prepare, cook and eat fish before they leave school. We are so grateful for the support and the time that ASMI have given to us freely, to create professional, bespoke video masterclasses and resources that will enable students to learn all about sustainability and responsible fisheries as part of this programme.
You can learn more about this programme and how you can get involved by following this link: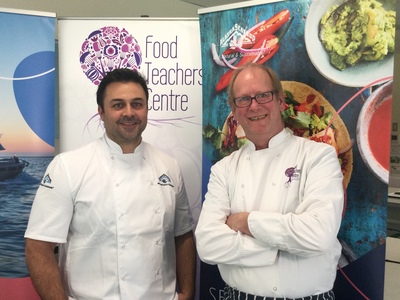 Tunnock's Teacake Challenge 2021
Teacake Travels Around the World
Closing date

UPDATE NOW MAY 28th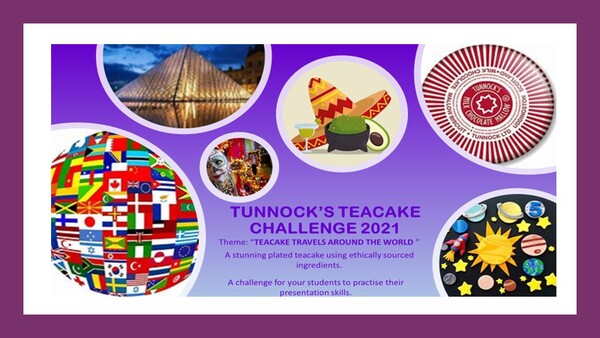 A NUMBER OF TEACHERS HAVE SAID THEY ARE FINDING IT DIFFICULT TO GET ALL OF THEIR ENTRIES TOGETHER IN TIME FOR THE DEADLINE. DUE TO THE LONG LOCKDOWN & SCHOOL CLOSURES, IT HAS BEEN DECIDED TO EXTEND THE DEADLINE FOR THE COMPETITION TO

MAY 28th 2021.
Please
check here
to find out how to submit your entries.
 

This Challenge is great way of practising presentation skills, with very little outlay. The Challenge can be delivered via remote learning.
"Teacake Travels Around the World"
The Challenge for 2021 is to present a Tunnock's Teacake to the theme of "Teacake Travels Around the World". Judging criteria are: presenting a stunning dish, creativity, skills and the use of ethically sourced ingredients.
Your idea should reflect traditions, sights, smells and/or tastes of a chosen country or culture. Ingredients do not have to be sourced from a chosen country if this adds to food miles, alternatives are acceptable.
*One student can be entered for each of the categories from each school.
CLOSING DATE 25th APRIL 2021
Link to the
POSTER
to promote the competition at schools
Categories
Up to 14 years of age
14 + years of age
Most novel
LOCKDOWN CHALLENGE (added so that students can use any suitable alternative to a Tunnocks Teacake, if they are completing this at home)
How to Enter
Teachers who enter their schools MUST be members of the Food Teachers Centre Facebook group, and this automatically gives you membership of the
Tunnock's Teacake Challenge group
.
Please read the How to Enter and Rules (T&Cs) section of the Tunnock's Teacake Challenge for full details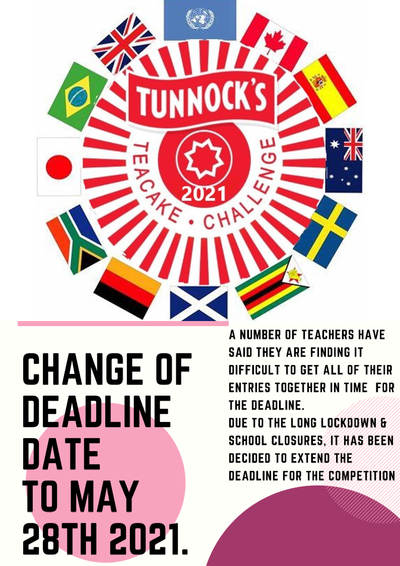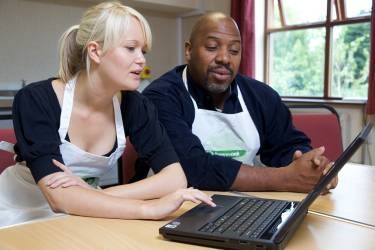 Are you working alone? Need to moderate and discuss your evidence for Teacher Assessed Grades this year?
Join a virtual session hosted by members of the Food Teachers Centre Ambassadors and Associates team.
The events are available on different days either as a twilight or in the evening (except two Saturday sessions) to make them as accessible as possible. Some events are specific to an Awarding Organisation and there are two which are more general and will cover aspects related to all.
There will be opportunity to review the teacher assessment process, discuss and ask questions and to make connections with other teachers to enable moderation to continue locally to confirm judgements.
To join the event: access through NEA Together training room (Guide 12) or book through Eventbrite and then join the NEA Together training room.
AQA                    Weds 5th May 4-5pm  on Zoom

All boards           Thurs 6th May 4.30-5.30pm on Newrow

AQA                    Mon 10th May 4.30-5.30pm on Facebook Messenger Room

AQA                    Tues 11th May 4-5pm on Zoom

EDUQAS             Weds 12th May 6.30-7.30pm on Google Meet

AQA                     Thurs 13th May 4-5pm on Google Meet

WJEC H&C          Thurs 13th May 4-5pm (also available to those in the H&C On Line training room) on Google Meet

All boards            Fri 14th May 4-5pm on Zoom

All boards            Sat 15th May 10.30 – 11.30 on  Facebook Messenger Room

EDUQAS             Tues 18th May 6.30-7.30 on Google Meet

AQA                     Sat 22nd May 11am-12pm on Newrow
*Number limits apply to platforms
To attend any of the meetings in MAY
, simply BOOK the on-line training (you get one year of membership) through 
Eventbrite
 and then join the NEA Together training room. You will find the choice of meetings in GUIDE 12 or the EVENTS menu.
This is a £20 DONATION for ONE YEAR of training

.