GCSE Results
Day 2018 News
We hope that this year's results – GCSE and Vocational Courses brought the results that you deserve.

Please excuse our intrusion into your holday break, but we thought that you may like to know how your school has done compared with other schools in your locality, and for us to share the national average for the new GCSE.

We do hope that your results are as you expected and whatever your outcomes, we would like to extend our thanks and praise for the hard work and dedication that all food teachers have shown in implementing this new course under difficult circumstances of competing school subject priorities, budget cuts and the shortest lead time for development we have seen ever.

Everyone should be aware that the government reformulated GCSEs to make them harder to be in line with international standards. 2018 is the first cohort of the new Food Preparation and Nutrition GCSE – this was indeed the only new GCSE brought in by the government in their committment to make sure that every young person had the opportunity to learn to cook and learn about nutrition. As the first cohort, the candidates have not been disadvantaged as OFQUAL and exam boards have made sure that results are fair compared to previous years.

The Food Teachers Centre attended an OFQUAL briefing to hear Sally

Collier, head of the Ofqual assessment, reassure teachers, parents and students – saying that although the new exams were more testing, the final grades would be fairly distributed and in the same way as in previous years.

The National Average for Food Preparation and Nutrition was 62.3% (Grades 4-9, equivalent A-C)

Here is a visual map of England by OFQUAL that shows the national results (best results being darkest)

This chart shows the results county by county.

| | | |
| --- | --- | --- |
| County | Number of Students Entered | Average Grades 4-9 (A-C) |
| Northumberland | 365 | 51.9 |
| Cumbria | 500 | 56.4 |
| Tyne and Wear | 685 | 65.5 |
| Durham | 580 | 67.7 |
| Lancashire | 1455 | 64.9 |
| North Yorkshire | 1145 | 63.6 |
| East Riding of Yorkshire | 490 | 64.7 |
| West Yorkshire | 2145 | 64.5 |
| Greater Manchester | 2740 | 63.1 |
| Merseyside | 845 | 61.5 |
| Cheshire | 915 | 61.6 |
| Derbyshire | 980 | 58.0 |
| South Yorkshire | 1040 | 59.2 |
| Lincolnshire | 845 | 59.5 |
| Nottinghamshire | 1000 | 57.3 |
| Staffordshire | 860 | 58.8 |
| Shropshire | 495 | 63.9 |
| West Midlands | 2375 | 55.7 |
| Warwickshire | 625 | 69.3 |
| Leicestershire | 1080 | 62.0 |
| Rutland | 95 | 64.6 |
| Norfolk | 975 | 62.5 |
| Cambridgeshire | 560 | 60.2 |
| Northamptonshire | 650 | 62.7 |
| Gloucestershire | 965 | 63.5 |
| Worcestershire | 755 | 58.2 |
| Herefordshire | 340 | 57.5 |
| Oxfordshire | 575 | 64.6 |
| Buckinghamshire | 780 | 62.6 |
| Bedfordshire | 520 | 61.4 |
| Hertfordshire | 1415 | 70.1 |
| Suffolk | 1015 | 65.6 |
| Essex | 1790 | 60.6 |
| Greater London | 4445 | 61.0 |
| Berkshire | 750 | 71.0 |
| Wiltshire | 630 | 61.6 |
| Somerset | 1050 | 59.9 |
| Bristol | 160 | 69.6 |
| Devon | 1265 | 58.6 |
| Cornwall | 700 | 62.5 |
| Dorset | 965 | 68.4 |
| Hampshire | 1905 | 60.3 |
| Isle of Wight | 90 | 68.5 |
| West Sussex | 795 | 61.7 |
| Surrey | 1135 | 72.6 |
| East Sussex | 800 | 62.5 |
| Kent | 1250 | 64.2 |
| | | |
| England Total | 47540 | 62.3 |

Food Preparation and Nutrition compared to other subjects (grades 4 and above, all ages)

This shows that GCSE Food Preparation and Nutrition is NO SOFT OPTION, it is as hard to pass as English and Maths!

| | |
| --- | --- |
| Food Preparation and Nutrition Grades 4-9 | 62.3% |
| Art and Design | 75% |
| Science (biology, chemistry, physics) | 90% ??* |
| History | 63.7% |
| Geography | 64.5% |
| Maths | 59.6% |
| English | 62% |
| Modern Foreign Languages | 69.7% |
| Music | 74.7% |

Sciences* may be fault on OFQUAL

Old and new grades reminder
If your results are disappointing we suggest:

Read the Moderators report on your NEA assessment for tips. If your board provides advice and support, send them spevcific questions. Consider becoming a moderator to understand the process better.
Read the Senior/Chief examiners report on the exam and check what is said about the exam paper.
Check that your school is providing the minimum exam board and OFQUAL requirements for the teaching and assessment of the GCSE. Turn this into an action plan to discuss with your senior leaders and exam officers. This should include:

120 guided learning hours before assessement takes place
Sufficient preparation and practice time ahead of NEA release to candidates
Adequate provision for practical work for NEA 2
Adequate revision and practice schedule for the written exam, including school wide exam technique workshops

4. Seek help to improve your teaching and preparation of students

register for our on-line training or face to face training days to help

you improve your teaching. These are advertised regularly in the

Facebook group

, on

our website

and on our

Eventbrite Pages

. We suggest that you make a case in your school to acces valuable traning :

Attend 'Food Boost' on Saturday 3rd November – we will be reviewing all the exam results and there are workshops for each exam course to help you improve and gain clarity and great ideas
Attend 'GCSE Boost for levels 1-4' if you are concerned that your lower ability and borderline candidates would benefit from planned interventions
Attend 'Schools Game Changer' if you are looking for extra NEA 2 help
Register and Learn at your own pace with 'Barbara Monk's Food Science Tutorials' if you need help in building your subject knowledge and ideas for teaching how to apply the science.

register for our free mentoring programme

, so that you can be matched with an experienced teacher who teaches the same board, who will be able to offer you advice and guidance.

Sign up here

.
Coming up! Training days to help you
FOOD BOOST!
SATURDAY 3rd November 9.30-3.45
National Face to Face event at
University of West London, Ealing
This national training day will bring hundreds of food teachers together for a unique set of workshops and practical cooking skills sessions that focus on new qualifications (GCSE and Vocational Levels 1-3), reviewing your results and moving forward with planning and delivery.
Bookings open soon
Food Boost Key Note presenters: Louise Davies and Ross Morrison McGill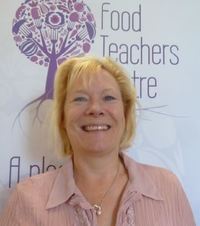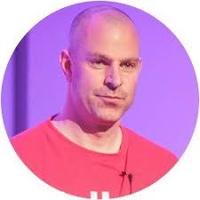 Keynote – Making sense and moving forward with the 2018 Results
Louise Davies – Founder (Food Teachers Centre)
This Food Boost Keynote will focus on
What we can learn from 2018's exam results for GCSE and Vocational courses

How to improve your course and student performance

Developing an intervention plan for Y10-11

Intervention strategies that work

Free resources to improve your teaching
Your presenter:
As founder of the Food Teachers Centre, Louise has won awards for her work with the community (2018 Outstanding Contribution to D&T Excellence Award, Global Excellence 2017 Best Nutritional Health School Engagement programme and 2017 Best Public Health Sugar Reduction Awareness Campaign) and is recognized by Facebook as a Power Admin for one of the "most active, engaging and influential groups on the Facebook platform". She works with the United Nations developing a White Paper on School Food for low income countries. She advised DfE on the new GCSE 2014-16, as well as being OFQUAL's current subject expert for D&T, Food Preparation & Nutrition and Hospitality and Catering exams. Her teaching resources have been used all over the world for by D&T/Food teachers.
Keynote – Mark. Plan. Teach. in Food
Ross Morrison McGill – Teacher Toolkit
With teacher workload and mental health issues at record levels, ideas that work in the classroom to alleviate workload and support teacher wellbeing are essential. Ross offers food teachers a range of strategies and insights into 'what teachers can do in the classroom' and 'why and how' they work. Ross's presentation is full of practical ideas which deliberately mirror the teaching process.
Mark. Plan. Teach.
shows how each stage of the teaching process informs the next, building a cyclical framework that underpins everything that food teachers do.
enables all food teachers to maximise the impact of their teaching and, in doing so, save time, reduce workload and take back control of the classroom.
Your presenter:
Ross Morrison McGill has been very popular at Food Teachers Centre events, as a D&T teacher and school leader with 23 years experience. He has written 3 books on teaching and is passionate about teacher well-being and teaching and learning. In 2010, he founded @TeacherToolkit, rapidly becoming one of the most popular websites for sharing resources and ideas around the world.
@TeacherToolkit, is the most followed teacher on Twitter in the UK. His practical, inspiring lesson ideas are what make him so successful. His 5 Minute Lesson Plan is used by teachers all over the world! In 2015 he was listed in the Debrett's 500 as one of the 'most influential people in Britain' and in education. He is the bestselling author of 100 Ideas for Secondary Teachers: Outstanding Lessons and Teacher Toolkit.

Food Boost

Exam Focused workshops – Updates and Best Practice for 2018-19

Latest NEA and Unit Assessment advice
Getting to grips with NEA and Unit assessment for Year 11 –what does it mean, how to prepare for and plan assessment
How to maximise marks, challenge most able and support all learners
Resources for effective preparation and teaching

Food Boost Workshop presenters:

AQA GCSE

– Barbara Monks, Food Teachers Centre

OCR GCSE

– Sandra Heinze, Hall Mead School

EDUQAS GCSE

– Jacqui Keepin, Food Teachers Centre

NCFE Food and Cookery L1/2

– Caroline Gallagher, NCFE Curriculum Officer

BTEC L1-3 and Home Cooking Skills

– Melanie Williams, Pearson/BTEC Subject Advisor for Skills Qualifications

WJEC Level 3 Diploma Food Science and Nutrition

– Sheila Watts, Waddesdon School

WJEC Hospitality and Catering Level 1-2

– Judith Shackell, Brookfield Community School

Special Needs

– We will also have a Special Needs teaching strand facilitated by Sarah Badzire, Clare Mount Specialist Sports College

Food Boost – Practical Skills focused workshops

Fine-tune and support your personal skills, from highly skilled university culinary skills tutors

Food presentation, styling and photography
Tricky pastries, pasta and enriched doughs
Knife skills with meat, fish and vegetables
Sauces, soufflés, setting, toppings, layers and fillings

These keynotes and workshops at Food Boost

from Only £150 early bird offer and free for trainees

Full day incl lunch 9.30-3.45pm
NEA Together – 12 regional events
Join your colleagues for a twilight or saturday morning group meeting, with video presentations and discussion to support this year's NEA tasks.

These regional events will take place:

Sheffield, Norwich, Southampton, Leicester, Worthing, Wigan, Newcastle, Exeter, Ipswich, Liverpool, Nottingham, Harrogate.

£20 ONLY –

DATES COMING SOON
360° Food – 6 regional events
Join your Food Teachers Centre Associate team – Barbara Monks, Julie Messenger, Barbara Rathmill, Joe Mann, Simon Gray and Jacqui Keepin for a three hour session (usually 3-6pm to minimise cover needed).

This session reviews what should you be teaching for best practice at Key Stage 3 and 4, some key classroom activities to motivate and deliver the content, and advice on the best free resources that you can use to save you time.

We'll be looking at teaching:

Diet and health
Food Origins, choices and labelling
Cooking skills and food science
Food safety

£50 ONLY –

DATES COMING SOON

Look out for Doncaster, Leicester, Northampton, Preston, Manchester, Exeter, Birmingham, Bristol or Newquay
GCSE Boost
– supporting your least able grades 1-4
Presenters: Louise Davies and Jacqui Keepin
This course focuses on the new GCSE and how it is possible to support lower ability learners through the course and improve their performance. It provides intervention strategies and ideas that you can implement immediately with your Y10 and Y11.
This course covers all boards AQA, EDUQAS and OCR.
GCSE and your lower ability learners: Overview
Issues for lower abilities.
Some common SEND and how these can be supported in class
Choosing your board and exam. What are the alternatives to the GCSE exam for lower ability learners?
Back to Basics – Practical ideas to help with teaching and assessment
Focusing on essential content – knowledge organisers, targeting and simplifying
Tools that help the content stick, making learning fun, grouping and questionning
Assessment
Effective differentiation and providing different amounts of support during the assessment process, scaffolding and intervention within the JCQ regulations

Practice, mocks, tests, self-review/assessment and preparation for NEA

Where to gain marks in NEA1 and NEA 2
Brain science and what this tells us about how to prepare students for the written paper
DATES for 2018-19 will be released shortly for:
£180 – full day, lunch and delegate pack
No Cover needed for our on-line training:
On-Line Flexible Food Safety in Classrooms
Start and finish at any time! This is flexible 8 hour 'home' study, with experienced mentor support throughout, via phone email and on-line conferencing. Full accreditation.
Only £120
Our on line course includes award of Level 2 Food Safety and accreditation for the national recognised framework for food teaching standards SECTION 9.1 to 9.6 'Implementing good hygiene and safety' (listed in 'Food teaching in secondary schools: A framework of knowledge and skills' 2015 Public Health England, British Nutrition Foundation and Department for Education). Download this framework Here
This on-line course is designed for all who

teach and support in food activities in schools.
Why do we recommend that you do this course and not just a Level 2?
This training leads Level 2 Food Safety certificate but offers much more for a practising food teacher. The course is delivered by experienced food teachers, so instead of a generic course about 'Food Safety in Catering' the content is delivered in the school context. It includes essential planning and teaching information, risk assessment and other documentation relating to safe working practices. It explains food hygiene and safety, personal hygiene and safety related directly to classroom practice.
ON-LINE Food Science Tutorials for teachers
What are Food Science Tutorials?

 

Food Science tutorials are recorded presentations by Barbara Monks for food teachers. They teach you the food science of proteins, fats and carbohydrates so that you can confidently answer your pupil's questions. Three separate presentations cover the chemical and physical aspects of each of the major food groups. You can follow them at your own pace and they take you step by step.

The presentations include ideas for ways to teach food science with images and photos to support the teacher and suggestions for delivering food investigations (NEA 1) as required by all the examination boards. Coverage is designed to meet the needs of practical food work whilst also including molecular level science. Key terms from GCSE Food preparation and nutrition specifications are explained and related to practical work.

Tutorials are £40 each or £100 for the set of three.

How to purchase Food Science Tutorials. Get more details and buy here

'A clear concise and supportive resource'. (teacher evaluation)
Schools Price! AQA or EDUQAS Revision Guide £3.99
COLLINS AQA & EDUQAS GCSE revision guide.

These two books are a must for any school, as they contain key information, worksheets and practice papers for either AQA or EDUQAS courses. Take your pick!

This new EDUQAS book has similar content to AQA version, but has EDUQAS style exam papers (two) and the content is divided into sections that reflect the EDUQAS specification.

Schools price £3.99

Based on new

research

that proves repeated practice testing is more effective than repeated study, this revision series is guaranteed to help students achieve the best results.

Clear and accessible explanations
Concise revision notes
Seven practice opportunities

for every topic covered in GCSE.
Best wishes from the Food Teachers Centre team
Volunteer Associates and Ambassadors throughout the UK with a passion for 'Better Food Teaching'.
The Food Teachers Centre is a place of:



creative and innovative ideas and action
If your organisation or company would like to work with us – please do get in touch at info@foodteacherscentre.co.uk
www.foodteacherscentre.co.uk
Bright Ideas Food and Health Consulting Ltd
Registered Office 69-71 East Street Epsom Surrey KT17 1BP Registered No 9096275 VAT No 189 4024 84