| | | |
| --- | --- | --- |
| Seasons Greetings as you prepare for the end of term! | | |
We are delighted to launch our FISH HERO programme for the next 3 years to bring you great training, fish supplies and teaching resources.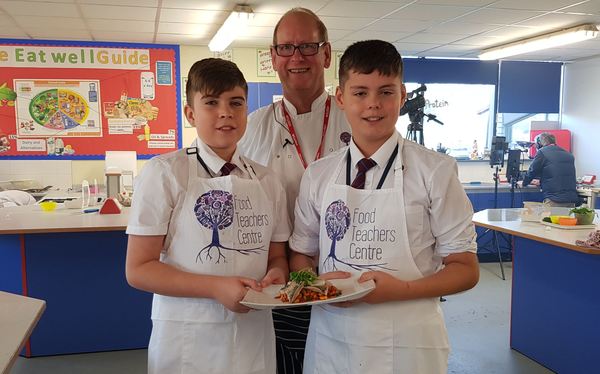 'Fish in School Hero' aims to ensure that every child gets a chance to prepare, cook and eat fish before they leave school. The programme aims to train over 400 secondary food teachers to be confident in preparing and cooking fish with students in their classrooms. Teachers will be supported by local Heroes: fishmongers, fish-loving chefs and fish suppliers, as well as other Heroes who will be coming into schools to talk first-hand about their role in bringing seafood from the sea to the plate, highlighting careers and opportunities in the fish industry.
Supported by the Fishmongers' Company's Fisheries Charitable Trust, Fish in School Hero is managed by the Food Teachers Centre and their volunteer team throughout the UK. Launching in East Coast schools, in 2020 and 2021 the programme will be extending throughout the UK, reaching over 60,000 pupils in 3 years.
Follow us on Twitter #fishheroes
Check the blogs about the launch from
Bingley Grammar School
here
Emma @Girlyfishmonger
here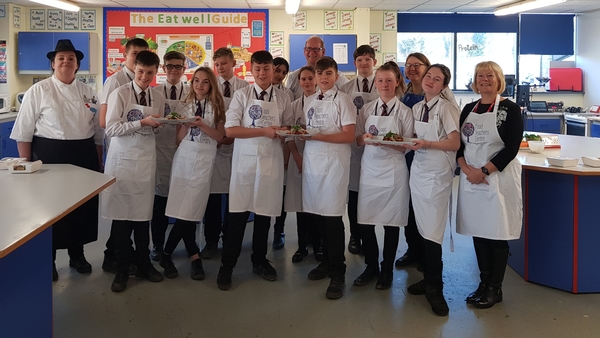 The pilot programme across Grimsby and East Coast.
In the first year, this would be pilot scale in the Peterborough, Newark, Lincoln, Grimsby area. We will be providing:
A set of curriculum-linked, 'seafood' teaching resources and lesson plans, for use in KS3/4 classrooms across the UK. Tailored modules on five to seven different, key, seafood species, with information on basic biology, method of capture/farm cultivation, sustainability, careers involved in delivering seafood to consumer, cooking methods and health value.
Compiling a directory of "fish advocates"
A diverse database of seafood advocates, willing to visit schools and talk about seafood careers. Guidance for those talking to classes.
Fish supplier relationships.
Locating regional seafood suppliers (fishmongers, catering supply companies, producer organisations, retailers, etc), willing to provide affordable product suitable for use in the classroom. This enables a "dating service" to match local schools with the best, local, seafood source, helping teachers plan.
Introducing this material to food teachers in regional workshop sessions
East Coast area schools can register here to take part in the programme using this link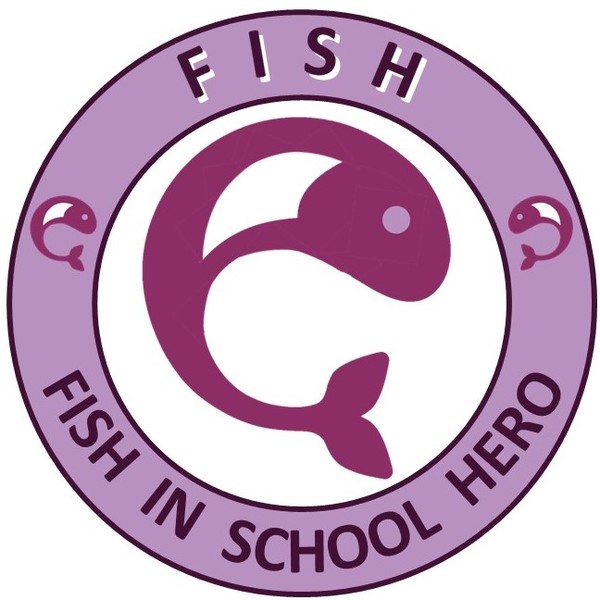 OUTSIDE PILOT AREA BUT INTERESTED?
If your school is outside the East Coast area, you can register your interest here to get set for the next phase of the programme and to keep in touch
Celebrating amazing recipes from our Game Star Winners
Food Teachers Centre and Tunnocks Teacake Challenge 2020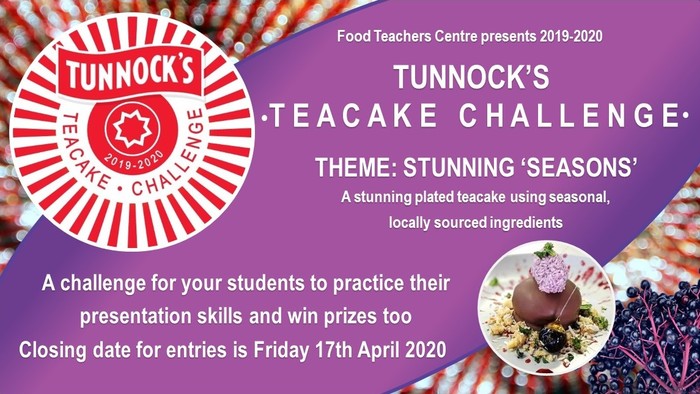 The Tunnock's Teacake Challenge 2020
Many of you will have seen the posts about this Challenge, and many took part last year. It is a really great way of practising presentation of food, with very little outlay, and it makes for a really fun lesson, especially at the end of this long busy term. What's more, if run as a school competition, the school's winning students can be entered for the Challenge and win prizes. Last year's overall winner was
Lily Tate at Treviglas Academy
, but to see all winners entries look at the
https://www.facebook.com/suzanne.gray.7505/videos/10221133383506630/?t=2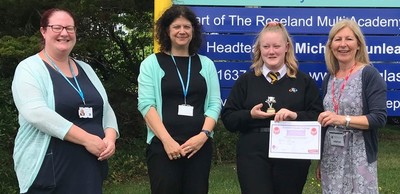 This year's Challenge
Students are to produce a plate with a focus on the presentation of a Tunnock's Teacake and we will be looking for the most stunning plate created. The theme for the creations is to be "Seasons".
Entries will be judged for creativity; presentation; skills and adding nutritional balance to the plate by the use of seasonal, locally sourced ingredients relevant to their design.
Entries can only be made using the link below. All members of the Food Teachers centre
automatically
are members of the
Tunnock's Teacake Challenge group
. Please read the entry details in the group to ensure you enter correctly. Schools may submit
ONE
entry for each category
11- 14year olds
14-17year olds
Most novel
CLOSING DATE FOR ENTRIES is Friday 17th April 2020.
For full T & Cs; a whole host of resources and entry details please use this link
If you are interested in Face to Face training or On line training – check out these links (click on pictures) or download our training booklet click here
NEA Together On Line training

8 UNITS TO CHOOSE FROM:

Live Q&A presentation (with Joe Mann)
Preparing for THIS YEAR'S NEA 1 2019-20 tasks
Planning and Preparing for NEA1
Planning and Preparing for NEA 2
Giving Generic Feedback
Marking and Moderating NEA 1
Marking and Moderating NEA 2
Written Paper: Creating a Revision Plan and Revision Strategies
GCSE Boost On-Line . Support pupils target grades 1-4. There are 20 units:

1. Introduction

2. What are the issues for your low ability learners?

3. Some Common SEND

4. Access, Adjustments for candidates and permissible support

5. Choosing the right exam

6. Current alternatives to GCSE

7. Non-Progress 8 alternative qualifications and awards

8. Understanding Marking

9. Maximising Marks NEA 1 and 2 Researching

10. Maximising Marks: NEA 1 Investigation skills

11. Maximising Marks NEA 1 Evaluation skills

12. Maximising Marks: NEA 2 Practical Skills

13. Maximising Marks: NEA2 Planning skills

14. Maximising Marks: NEA2 Evaluation skills

15. Back to Basics: Using Knowledge Organisers

16. Planning and Teaching: key practical skills

17. Grouping Students for Practical activities

18. Grouping Students for theory-based activities

19. Making theory Learning Fun and Active

20. Preparing for The Written Paper




£80

(plus VAT and booking fees)
Technician Training and Toolkit On Line

We provide digital course resources including all the presentations and useful handouts, a technician's guide, health and safety systems, logs and checklists.

£120

(plus VAT and booking fees)
Food Safety in Classrooms accredited training

Our course includes award of Level 2 Food Safety and accreditation for the national recognised framework for food teaching standards SECTION 9.1 to 9.6 'Implementing good hygiene and safety' (listed in 'Food teaching in secondary schools: A framework of knowledge and skills' 2015 Public Health England, British Nutrition Foundation and Department for Education).

Download this framework

Here

£120

(plus VAT and booking fees)
Barbara Monk's On Line Food Science Tutorials

This is on-line training with step by step video presentations, handouts that you can print and follow and a certificate of completion.

Presentations cover the food science of proteins, fats and carbohydrates. Three separate narrated presentations cover the chemical and physical aspects of each of the major food groups. Topics are fully illustrated and cover all the food science requirements of the GCSE Food Preparation and Nutrition examination for all examination boards. (AQA, Eduqas and OCR)

From

£40

(plus VAT and booking fees)
Healthy Chinese Cuisine Ambassadors

Manchester 7th Dec, Nottingham 18 Jan, Southampton 8th Feb,

Cambridge 21st March

NOTE – Places are limited to first come, first served.

PLEASE DO NOT BOOK A PLACE UNLESS YOU ARE COMMITTED TO ATTENDING

If you cannot come, please cancel in good time to allow HUNDREDS OF other food teachers on the waiting list to enjoy the course instead. Last minute cancellations are affecting goodwill of sponsors funding these types of courses.

£FREE OF CHARGE
17th-20th February 2020 Culinary Skills Accredited Course
Introduction to Culinary Skills Certificate

**FREE, Fully Funded **
COMPLETED Applications close 31st Jan 2020 – or when places are full
We are delighted to be working with the prestigious Westminster Kingsway College, London to bring teachers, support staff and technicians who do not have any food qualifications a chance for training and recognition.
This course is ideal for non specialist teachers, OR those who have NO or LITTLE FOOD TRAINING and those who would like to improve their practical skills to a higher standard to teach KS3 and exam classes.
This course is NOT intended for those with degree level food qualifications and advanced practical skills or work experience in the catering industry.
This is a FREE intensive FOUR day course 'Introduction to Culinary Skills'. It is from 9.00am – 6pm for four days, and attendance is required for ALL four days to be considered during the application process. You must attend at 8.30 on Day 1 to register for the course.
Course Description: The Westminster Introduction to Culinary Skills Certificate is an intensive hands-on certificate programme in professional cookery education that offers expert tuition, fit for purpose equipment and facilities, top-quality ingredients and tuition in classic and contemporary European recipes. In eighteen hours total, you will experience a comprehensive foundation in the art of preparation and cookery in modular formats.
1.Basic Food Preparation and Cooking
In this course module, you will learn the fundamentals of the science of preparation and cookery ranging from vegetables, fish, meat, poultry and farinaceous items.Cookery principles are addressed and an explanation of wet and dry methods developed. Extensive use of commodities to create professional dishes within the timeframe.
2.Introduction to Kitchen Equipment and Health and Safety
This module introduces you to the practice of working with professional equipment and the health and safety implications in the workplace. Developing knowledge and understanding of the types of kitchen equipment, utensils and knives appropriate.
3.Food Safety in Catering
This module will introduce you to the knowledge you will need to enable you to take personal responsibility for food safety as well as understand the basic principles of food safety necessary for working in the hospitality and catering industry preparing food. The unit identifies some of the necessary good practice including the legal requirements that must be applied to food, its storage and cooking, as well as the basic principles of good practice needed to keep and maintain food areas/kitchens clean and safe.
SPECIAL NOTES regarding this course! The process for coming on this course is very different to our other courses – PLEASE READ CAREFULLY!
More information
https://culinaryskills-feb2020.eventbrite.co.uk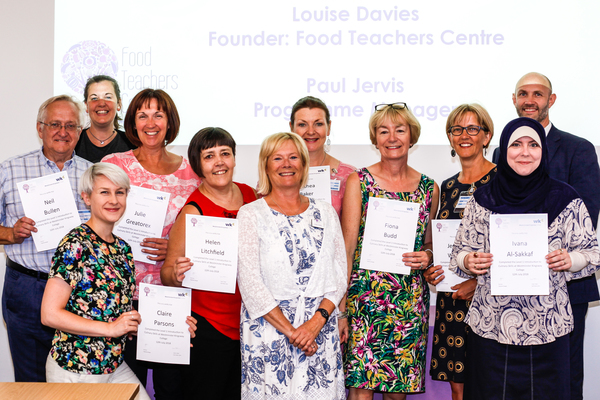 This is an On-LIne Training Room that allows you access to the video presentations (live and recorded), handouts, resources, and live discussion from our event
'Food Futures' held on SATURDAY 2nd November
How does it work?
1. Buy your ticket on Eventbrite.
2. You will be emailed a ticket with a weblink to the Training Room. Enroll in the training room, by stating your order number (from your ticket) and your name.
3. You will need a facebook account, but can access the training on mobile, tablet or computer, at any time. Unlimited access, for a full school year.
4. Watch some LIVE video presentations in the training room. The training room will be divided into training topics, so pick and mix the workshops that you want to create BESPOKE training for you.
5. Participate by asking questions via the presentations and giving feedback in the group.
The training room will includes:
Key Note presenters
Louise Davies, Founder Food Teachers Centre
Brian Oppenheim, HMI, National Lead for D&T, OFSTED :

Inspection evidence and OFSTED framework D&T: Food

Sarah Old, Senior Manager for Standards, OFQUAL :

Feedback on the current Food exams and standards

Sandra Kelly, Director for UK Skills and Policy, People 1st :

Future Skills and T Levels

Ursula Arens, British Dietetic Association Ambassador of the Year 2019 :

Blue Dot – An environmentally sustainable diet toolkit
Your Exam Board focused workshops – for AQA, EDUQAS, OCR, H&C and BTEC
with Jan Hanly, Jill Oliver, Adele James, Sandra Heinze, Caroline Mousedale and Melanie Williams
Update on NEA/ unit assessment 2019-20.Where are you in the NEA process and current questions? (Please bring any live work for feedback from group).
Top Tips presentation – Make a difference to your results.
NEA 2 Discussion: Planning, preparing and managing the NEA 2 process.
Resources for effective preparation and teaching.
Best practice and practical workshops
BTEC Home Cooking Skills and teaching SEND (with Melanie Williams and Sarah Badzire, Claremount Special School).
Level 3 Food Science and Nutrition (with Sarah Derwent, Droitwich Spa High).
Practical Food Science* (with Joe Mann, Food Teachers Centre).
Sensory Science in Practice* (with Barbara Monks and Julie Messenger Food Teachers Centre).
Some information, the recipes and videos will be shared from the practical skills sessions
Basic skills with fresh fish* (with Paula Williams, Billingsgate Seafood Cookery School).
Mince It* (Meat, game and vegetarian high-level dishes that are minced, shaped and formed) – (with Simon Gray, Food Teachers Centre).
What did the teachers say about this training?
Just sat down in a free lesson to look through all of the units from saturdays conference. I just had to email to say how brilliant they all are and thank you I have been teaching forever! But am still learning lots of things so thank you. It feels like Christmas Day when I am opening up so many brilliant resources. Will watch the videos again when I have more time.

I don't think there is any other teachers CPD course where you could get OFQUAL & OFSTED in the same room as each other. Good to clear up the myths.

Excellent content. All content was relevant and interesting. I really like the fact that power points and handouts are available for all workshops. It was hard to choose which one to attend but this way I can still access the information from all of them.

Good that it was Saturday as it is difficult to get out of school, very useful content, love the practical aspect of the afternoon, love the fact that all other workshops not attended are available for us to download

Had an excellent day, found all the speakers were very knowledgeable and relevant to food teaching with current issues being discussed. The event was also very good for networking
We hope that you all have a good break during the holiday
Best wishes from the Food Teachers Centre team
Volunteer Associates and Ambassadors throughout the UK with a passion for 'Better Food Teaching'.
The Food Teachers Centre is a place of:
creative and innovative ideas and action
If your organisation or company would like to work with us – please do get in touch at info@foodteacherscentre.co.uk
www.foodteacherscentre.co.uk
Bright Ideas Food and Health Consulting Ltd
Registered Office 69-71 East Street Epsom Surrey KT17 1BP Registered No 9096275 VAT No 189 4024 84