As we approach the end of term, it gives us a chance to look back on what the community has achieved this year:

7,800 teachers visiting our on-line community daily for professional support, advice and inspiration
12,000+ followers and newsletter subscribers
2078 teachers have taken part in our on line training programmes throughout 2020
1600 doing practical skills courses with us
More than 300 teachers accessing training for a small donation or less than £20
150 trainee teachers accessing free training courses and mentoring.

In our last newsletter we were proud to share that we've been selected to participate in the

2021-22 Facebook Community Accelerato

r, a program that helps leaders harness the power of their community to turn impactful ideas into action.

130 participants across nine regions across the world have been selected to participate.

We are 1 of only 10 groups in the UK.

In 2022, we will begin 3 innovative programmes to support our teachers and we look forward to telling you all about them in the New Year, when we have all taken a well deserved Winter break and holiday.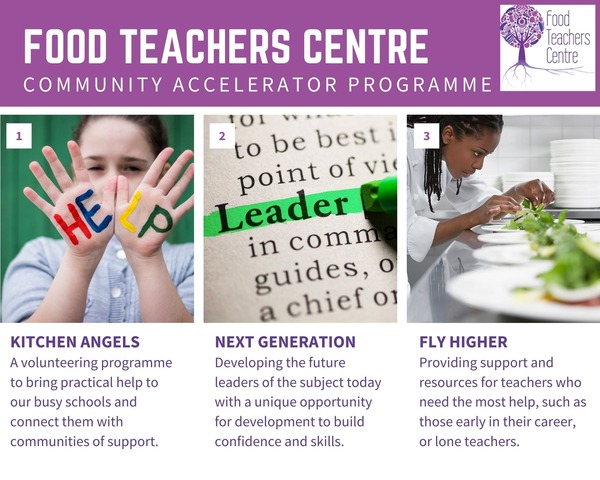 Funding for teacher training
If you are wanting to become a qualified teacher, OR you are looking to do a Masters or further training to aid your teaching, scholarship grants for individuals are made by the
All Saints Educational Trust
. Please have a look at the
website
to register your interest and get application forms.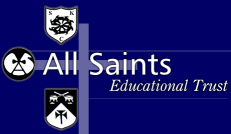 Advice on Cake Bake Sales
Food supplied, sold or provided at charity or community events, such as street parties, school fetes or fundraisers, must comply with food law and be safe to eat. 
If you handle, prepare, store and serve food occasionally and on a small scale, you do not need to register.
PPDS food is food that is packed on the same site as which it is sold (this includes mobile premises used by the same business) before the customer orders it.
Cakes
You can serve home-made cakes at community events. They should be safe to eat if:
a recipe from a reputable source is used
the people who make them follow good food
hygiene advice
the cakes are stored and transported safely
Making and transporting cakes
If you make a cake at home:
use recipes from reputable sources
always wash your hands before preparing food
make sure that surfaces, bowls, utensils, and
any other equipment are clean
don't use raw eggs in anything that won't be
thoroughly cooked, such as icing or mousse
keep cheesecakes and any cakes or desserts
containing fresh cream in the fridge
store cakes in a clean, sealable container,
away from raw foods
On the day, when you bring in cakes from home or run the stall, you should:
transport cakes in a clean, sealable container
make sure that cheesecake and any cakes or
desserts containing fresh cream are left out of the fridge for the
shortest time possible, ideally not longer than 4 hours
when handling cakes use tongs or a cake slice
Storing cakes 
You can keep cakes and baked goods with high sugar content in:
airtight containers – this will prevent mould
growth through absorption of moisture from the atmosphere
the fridge – cakes will last for longer,
but their quality may be affected
Any cakes with high moisture additions, such as cream added after baking, should not be left at room temperature. They must be stored chilled (in the fridge) and eaten within the use-by date of the added product.
There are some types of icing, such as ganache and buttercream, that can be kept outside the fridge. It's best to store them somewhere cool and dry. Check the guidelines for storage of the particular icing product you will be using.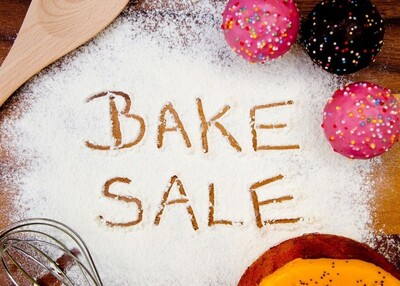 OFQUAL exam topics will be released 7th Feb 2022
Look out for our special on-line meetings to discuss how to prepare for the 2022 exams for AQA, EDUQAS, OCR and WJEC H&C.
This will take place shortly after the exam topics are released and will include:
Run through the list of exam board topics given – clarify the topics and what they mean for spring term teaching
Suggested resources and revision techniques
Exam preparation
If you have concerns about GCSE teaching, check the CPD support you can sign up for HERE:
NEA Together (STILL ONLY £20)

Teaching for Higher NEA2 Grades

GCSE BOOST for grades 1-4

Top Marks Hospitality and Catering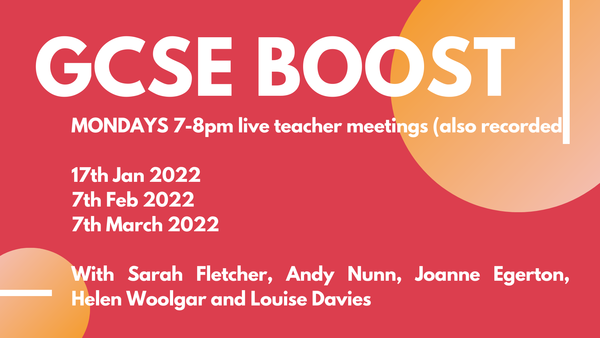 PLEASE FILL IN OUR FOOD TEACHING SURVEY!
To gain the support of  DfE and funders to bring you more support, resources and programmes, we often need to provide factual information about the isues that teachers face. We also need to prove that what we do is effective, so this survey will give us valuable insights and statistics.
There are 30 questions, taking about 15 minutes, so we do appreciate your time in filling it in.
CLICK BELOW FOR YOUR SURVEY
NUTRITION SCHOOL FOR STUDENTS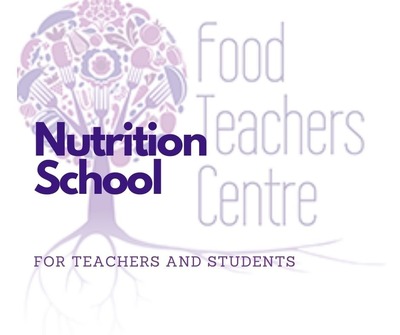 It does not matter which stage of assessment your students are at, these recorded presentations will be super-useful.
We recorded two presentations by professional nutritionists. One for cardiovascular health and the other for children's healthy eating.
You can use these recordings to support NEA and gain extra marks, for example:
as part of primary and seocndary research on needs of individuals,
during the trials phase to evaluate the best choice of recipes to meet needs,
as the students evaluate their final dishes against needs.
We ask for a small donation to access the recordings 
here
.
Donations are used to help us fund the website and newsletter.
Other great features
Whilst this presentation is aimed at Y11 students, we are happy for Y10, or other exam courses such as Health and Social Care, Y12-13 Food Science and Nutrition to join as well (if there is capacity) or make use of the recording.
You can also use this video to support options evenings. It will bring to life the work on professional nutritionists and showcase many interesting career opportunities and pathways available.
Our Resource Bank has moved – more new features!
Tunnocks Teacake Challenge 2021-22
Tunnocks Teacake Challenge 2021-22  – Natural World Theme
Tunnock's have very kindly offered to sponsor a Challenge again this year. This will be launched in the Facebook group the next few days.  We ran a poll to give you the opportunity members to vote for a theme. There was an outright favourite in the theme of NATURAL WORLD.
This will focus on embracing diversity, sustainability and healthy eating.
Teachers will be asked to enter a high quality photo of the student's plate and entry form details. You may wish to run an  internal competition and submit school winners for each category. Categories are – under 14, 14+ and most novel . Check Food Teacher's Centre
Tunnock's Teacake Challenge group
for more details shortly.
Mussel Power in 200 schools as 2 tonnes of mussels are delivered in November.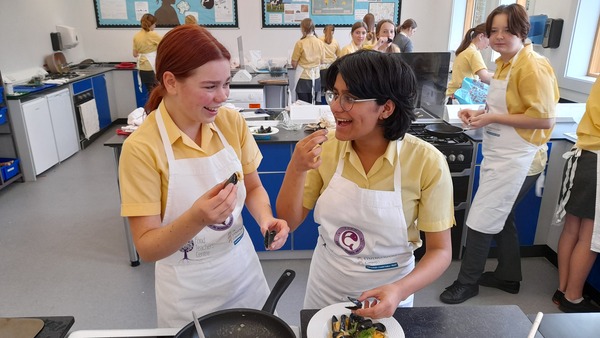 "Can we order two tonnes of mussels please, and could you deliver them to 200 schools? We know that delivery might be quite tricky right now, but any chance?" 
This was the request that Simon Gray put to the fish industry.  He was overwhelmed with the positive response and 'can do' approach.
"Mussels are one of the most under-utilised shellfish in this country, so we are getting young people to try them in the safe, positive environment of their food and nutrition lessons.  This would not have been possible without the amazing industry partners offering to support this so that there is no cost to schools. Schools are super excited and hugely grateful for Sarah's (Offshore Shellfish) generous gift and in awe of the logistical processing and delivery challenges navigated so expertly by Matt and Pat (Fowey Shellfish, and M&J Seafood)."  
Offshore Shellfish kindly donated 2 tonnes of grade 'A' rope grown mussels.
Sarah Holmyard, (Head of Sales and Marketing):
"We are delighted to support the Fish in School Heroes programme by supplying our mussels for thousands of school children to try. It is so important for children to have access to foods they may not otherwise try and be the next generation of seafood enthusiasts. Mussels are so quick and simple to cook, are great for you, and great for the environment so are perfect for the children to try".
NB. You have to be in the UK and a Food Teachers centre member to be considered to receive fish.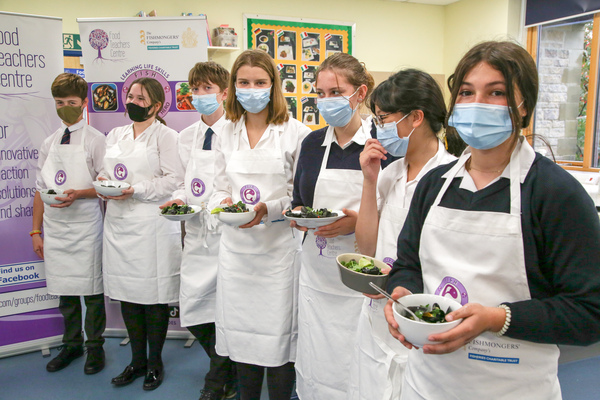 Have you discovered the

GUIDES

section in our group?
Check our new Guides for Festive Fare, 5 minute Guide to OFSTED DEPP DIVE, Open Evenings, Competitions and Awards… and much more……
And FREE support if you are 'New to teaching KS3, GCSE, H&C or Home Cooking Skills'.
Our on-line training is different!
The Food Teachers Centre has revolutionised CPD for food teachers!
Previously you would have signed up for a day face to face course, or an online webinar for an hour or so. But we believe that CPD should be Continuous Professional Development.
Now….
you sign up for a full year of training and support in an online training room – for ONE PRICE unlimited access
you do not need time off school, or to travel and prices are affordable
equivalent of 3-4 days traditional training
available 24-7 via mobile, tablet or computer
move on at your own pace, start and stop as you need to
content is in small bite-size chunks so that you can improve your teaching step by step
plan your own learning journey, suitable for very experienced and new teachers, and everyone in between!
easy tracking so that you can restart where you left off
regular live video presentations and drop -in sessions with tutors and guest speakers on current topics to stay up to date
We have a very wide range of courses to suit what current food teachers need.
360⁰ KS3 FOOD Training
is a comprehensive training course to support those teaching FOOD at 11 – 14 years (KS3). Start any time, access for one year unlimited.
More information
Food Science training course
presents a comprehensive set of learning units to help you teach food science effectively in Key Stage 3 and Key Stage 4 GCSE Food Preparation and Nutrition.  It provides strategies to incorporate food science as a way of improving the quality of food teaching.
More information
.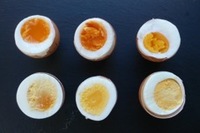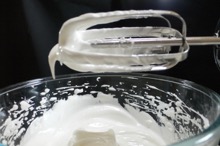 GCSE BOOST
focuses on how to support lower ability learners and improve their performance in GCSE Food Preparation and Nutrition. It provides intervention strategies and ideas that you can implement immediately with Y10 and Y11. We cover all boards AQA, EDUQAS and OCR.
More information
Teaching for Higher NEA2 Grades
course combines professional tailor-made teacher CPD training on how to teach for higher grades through a series of video resources and recipes leading students through all the food preparation and cooking techniques required for higher NEA2 assessment grades for GCSE Food Preparation and Nutrition.
More information
NEA TOGETHER
training course has numerous presentations, resources, and tips on how to prepare yourself and candidates for NEA, how to carry it out, and mark and moderate NEA, and how to use marking of NEA to improve your teaching next year. It also has a section for revision strategies and techniques for the written paper, with tips from examiners to improve your results and how to teach exam command words and higher mark questions. Throughout the year this training room is supported by network meetings, timed to co-incide with key NEA dates such as NEA task release, marking deadlines.
More information
Top Marks Hospitality and Catering
(WJEC) course allows you to work alongside experienced teacher practitioners who guide you through how they have successfully planned and taught the WJEC L1-2 H&C course, how they have addressed issues and gained excellent performance from their students.
More information
BTEC Home Cooking Skills
course guides you through how to successfully plan, teach and assess Pearson BTEC L1-2 Home Cooking Skills
More information
Food Allergens in Classrooms
-On Line Training course is designed to provide a one stop shop for up to date information and support to make sure your departmental health and safety documentation is up to date.
More information
Food Safety in Classrooms is the only course designed specifically for food teachers and is taught by food teachers and that includes BOTH the award of Level 2 Food Safety and accreditation for the nationally recognised FSA/Gov framework for food teaching standards. It is designed for all who teach and support in food activities in school, this includes teachers, technicians, teaching assistants / higher-level teaching assistants, trainee teachers, special needs support staff and cookery club leaders.
Group rates are possible.
Food Technicians and Support Staff Training and Toolkit
Good Technicians are worth their weight in gold – keep up to date, motivated and valued by joining On-Line training with like-minded technicians to learn, develop and enthuse.  This is interactive training, providing the skills and resources for secondary schools, with opportunities for discussion, and led by highly experienced food teachers.
More information
Currently all our training courses are on line due to C19.