Challenging times, oh YES! and we pay tribute to each teacher dealing with very fast changes. 

This newsletter aims to help with these priorities:

Your well being and offers of support if you need help

A summary of what OFQUAL have said and what will happen next for exams 2021

Advice on how to respond to changes ahead in the short term

Sharing useful links to our Remote Study collection of resources, and activities that you can do during this Lockdown period.

 

 
Rest assured that whatever you have managed to complete with your exam classes is adequate under the circumstances.  No approach that you have taken last term will disadvantage your students. If you were unable to cook or start NEA, do not worry.
If you need help, we are here: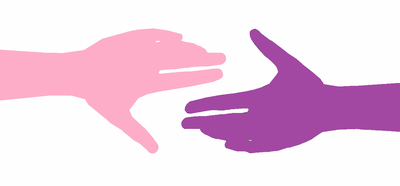 WEDS 6th Jan
We know how difficult this must be for students, teachers and lecturers. We wish at all costs to avoid arrangements for this summer's GCSEs, A levels and vocational and technical qualifications inflicting further disadvantage on students. We are considering a number of options to ensure the fairest possible outcome in the circumstances and we will update you as soon as we can.
We know that this is a difficult time for students, their parents and carers, teachers and trainers. Our message to students is this: please continue to engage as fully as you can in your education. That will be online for the majority of students, or face-to-face for those students still going in to their school, college or training provider. This will put you in the best position, whatever arrangements are made for your qualifications. It's important that teachers and students can focus on the knowledge and skills needed to equip students to progress to the next stage, whatever form that might take – whether to college, an apprenticeship, university or employment.
The way ahead is not straightforward: exams and standardised assessments are the fairest way of determining what a student knows and can do. We need to consider a wide range of qualifications – from A levels and GCSEs to many different vocational and technical qualifications – and the solution won't be the same for all.
Following the government's announcement on Monday evening, we also need to consider how alternative arrangements will work for different students, including those who are independent learners. We are discussing alternative arrangements with the Department for Education. We know that many are seeking clarity as soon as possible. We will provide further updates as soon as we can.
The government has announced that schools and colleges can continue with the vocational and technical exams due to take place in January where it is right to do so. This may be particularly important for vocational and technical qualifications which require a 'licence to practise', which can only be fulfilled through practical assessment.
Simon Lebus, Interim Chief Regulator, Ofqual
THURSDAY 7th Jan
We are working with the Department and will begin to consult widely next week on possible arrangements for GCSEs, A levels and vocational and technical qualifications.  We are mindful of the Secretary of State's preference for teacher assessment to play its part. We are not starting from scratch: we have been considering different scenarios for some time and we have, of course, learned lessons from last summer. We will work towards the best approach for students so that they can progress on to the next stage in their lives. It's important that students continue to engage with education so they are best placed to progress. We are aware of teacher workload and how teacher assessment of students will have an impact on that. And of course we are mindful of the needs of private or independent candidates and the diversity of the qualifications landscape
What does this mean for food teachers?
NO EXAM: No written exam will take place for GCSE FPN. We await for vocational courses to be clarified such as H&C level 1 and 2, and Level 3 FSN. BTEC Home Cooking Skills and other teachers assessed courses continue as usual. H&C Jan exam could go ahead on 14th Jan if the school felt that this did not disadvantage some candidates and could be done safely (although news on this has changed each day, so check with your board).
CONSULTATION ON TEACHER ASSESSMENT: We are working closely and making suggestions to OFQUAL next week. OFQUAL will be consulting teachers and exam boards. This is not a simple process and they will not want to adopt the same approach as last year, so this may take a few weeks before guidance is announced and decisions are agreed by DfE.
NEA: OFQUAL have been kept fully informed of the progress people have been making with NEA, and are aware that the situation has varied across the country – some schools have only been class teaching and have done no practical work, some schools are part way through the NEA and very few have completed it.  Last year, as exams were cancelled, this meant cancellation of NEA, and this is implied but a little unclear for 2021. However, as NEA is teacher assessed against a national framework, it may provide some useful evidence (amongst many pieces of evidence) to consider centre assessed grades. More information will be coming from your board or OFQUAL.  We recommend that you may like to pause NEA activity until further advice comes, but if you would like to continue this as part of home study, please keep an accurate record of what was done in school under exam conditions and what was completely remotely in case this is asked for later.  Not all exam boards have allowed evidence created at home to be submitted, so its status is unknown as present.  However, young people certainly may feel satisfaction if they can finish (for example if they only have the evaluation to write up) and this would give valuable Teacher Assessment information.  Above all, NEA must be fair, and some students may not have access to what they need at home, so this has to be taken into account in your demands to complete work.
We have suggested that you may like to pause and do a fun but purposeful activity with your exam groups such as the Tunnocks Teacake Challenge (below), as this is easy to implement and students gain valuable presentation skills.
WHAT TO ASK OFQUAL TO DO FOR FOOD TEACHER ASSESSMENT? YOUR THOUGHTS…..
The team have been discussing options and issues that OFQUAL need to be aware of. Please feel free to email us any concerns you have and issues to raise with the OFQUAL team.
Teacher Assessment should be based on what students have been taught (which may not be the whole specification) so that candidates are not disadvantaged and are rewarded for what they can do.
There should be no penalties for schools/candidates that have not been able to do practical work or have limited practical work.
Whilst there may be an opportunity to restart practical work and perhaps complete a practical exam or part practical exam in the summer, this would require submission of marks later than current May deadline and is not guaranteed and may place additional pressures on schools.
Exam boards should provide training and support in Teacher assessment, marking and moderation, particularly new teachers, to ensure consistency nationally.
Exam boards should provide additional guidance on the new grade boundaries and mark adjustments as these will not be based on 2019 grades or SAMs on exam board websites.
Exam Boards should provide question banks on all key topics so that teachers can use these to create tests or papers to assess what has been taught against national standards.
Teachers should have the option to assess against the four Assessment Objectives and use broad grade descriptions to come to judgements rather than detailed marking criteria and schemes, such as NEA.
Schools should be able to see the exam board grades awarded before results are published, to allow for extra evidence to be provided to challenge grade awarded and prevent mistakes.
Some tips on teacher assessment from the team
1. Only assess what has been taught. 
o   If you use a past paper as a test exam, remove topics that have not been covered or create a new paper based only on what was taught and consolidated through revision
o   Use the question bank provides by WJEC to create a test
o   Use published Revision Guide example questions to create a test
o   On marking remove any question that clearly disadvantages the majority of learners, (where you see only the most able have been able to answer it)
o   Review your tests for bias such as gender, culture and SEND
o   Use any parts of the NEA that have been completed and submitted to you
2. Gather information of achievement of the ASSESSMENT OBJECTIVES (below) from the sources that you have:
o   Your markbook and student folders – Written work, observations and examples of cooking completed in class, homework or remote learning
o   Any NEA that has been completed and submitted
o   For some assessment objectives such as 'plan, prepare and cook', these may be demonstrated at different times rather than at the same time in the 3 hour practical.
o   Work set and completed on Seneca Learning over the coming weeks
o   Set the
Collins student workbook
as an
openbook paper
for students to work through independently and ask family to provide a witness statement regarding independent completion. These workbooklets are very cost effective at £2.50 and set against the content and national standards.
o   Set a new test or exam paper based on a revision list that you give students and revision timetable, to conduct timed test at home on a set date.
o   Set some quizes on a different topic each week (over the coming weeks) – test as you go and keep a record of the marks.
o   If you feel that you can support all students equally at home, for example by providing ingredients and equipment, you may want to set a simple 'at home' cooking task to be completed before the summer. Ask students to submit photos and a parental statement.  Don't aim for a too high level skill, choose a recipe that does not require too much ingredients/equipment, and will help students progress to their next stage – for example – home made bread would be popular, pasta sauce etc. Pick something familiar and useful for a family meal.
Assessment Objectives for GCSE FPN
AO1

Demonstrate knowledge and
understanding of nutrition, food, cooking and preparation.

20%

AO2

Apply knowledge and
understanding of nutrition, food, cooking and preparation.

30%

AO3

Plan, prepare, cook and
present dishes, combining appropriate techniques.

30%

AO4

Analyse and evaluate
different aspects of nutrition, food, cooking and preparation, including food
made by themselves and others.

20%
Grade Descriptors for GCSE
The current grade descriptions are published
here
These can be used to help you with broad judgements about the achievement of your students. The exam boards may make some adjustments to your grades to reflect national performance data.
Grade 8
To achieve grade 8 candidates will be able to:
demonstrate relevant and comprehensive knowledge and understanding of the concepts, principles and properties of food science, cooking and nutrition
safely and effectively apply precise and sophisticated technical skills when using a wide range of equipment and ingredients to plan, prepare and present complex dishes
critically analyse and evaluate, to draw well-evidenced conclusions:- issues relating to food choices, provenance and production; food made by themselves and others
Grade 5
To achieve grade 5 candidates will be able to:
demonstrate mostly accurate and appropriate knowledge and understanding of the concepts, principles and properties of food science, cooking and nutrition
safely and effectively apply competent technical skills to a range of equipment and ingredients to plan, prepare and present dishes with some degree of complexity
analyse and evaluate, to draw coherent conclusions : issues relating to food choices, provenance and production; food made by themselves and others
Grade 2
To achieve grade 2 candidates will be able to:
demonstrate some relevant knowledge and understanding of the concepts, principles and properties of food science, cooking and nutrition
safely apply limited skills to some equipment and ingredients to plan, prepare and present simple dishes
make straightforward and obvious comments on: issues relating to food choices, provenance and production; food made by themselves and others
Remote Learning : Free Teaching Resources to help you through Lockdown
ACCESSING RESOURCES with the Food Teachers Centre
There are currently several options for you when you need to access resources that have been uploaded by the teaching community members in the facebook group.
Facebook Group
You can search through the posts when you are logged in to the Facebook group. You can also search through tagged posts #coverclasses_remoteorhomestudy
 in the Popular Post Topics. This can also be done using key words in the search box (look for the magnifying glass symbol).
Resource Bank
All files from the Facebook group are regularly uploaded to our Resource Bank, where, once again you can search for resources, using key words in the search box. If you haven't registered yet for our Resource Bank, then do so, using the 
link here
..
Currently access to the Resource Bank is free (If it is under 2GB), but you will need to update your Dropbox subscription if you would like to continue to access this once it passes the 2GB limit.
To help teachers who do not have a Dropbox subscription, the same resources WILL be available in our new Google Drive Resource Bank. Google has a larger folder size limit. Links to this will be sent out to all registered users of the Dropbox Resource Bank shortly.
Our new resource HOME STUDY TASKS
The Resource Bank is very full and near to capacity (to be provided for free), so we have opened a Google Drive link to a folder which is solely dedicated to resources which could help you through these uncertain times. We are currently bringing it up to date with many of the recent post uploads. It also includes links to our Teacake Challenge and Fish Hero competitions, which you could set for your students.
The folder is divided into the varying key stages with also a section on giving advice on working online, letters that could go home to parents, and current online and TV resources that are available to use.
Fish In School Hero competition
This training room and teaching resources are FREE to join for all members of the Food Teachers Centre Community.
Tunnock's Teacake Challenge 2021
Teacake Travels Around the World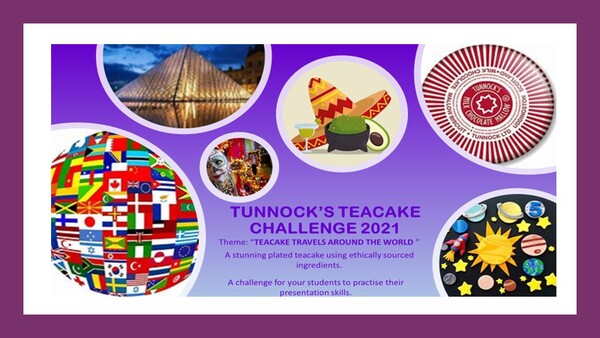 This Challenge is great way of practising presentation skills, with very little outlay. The Challenge can be delivered via remote learning.
"Teacake Travels Around the World"
The Challenge for 2021 is to present a Tunnock's Teacake to the theme of "Teacake Travels Around the World". Judging criteria are: presenting a stunning dish, creativity, skills and the use of ethically sourced ingredients.
Your idea should reflect traditions, sights, smells and/or tastes of a chosen country or culture. Ingredients do not have to be sourced from a chosen country if this adds to food miles, alternatives are acceptable.
*One student can be entered for each of the categories from each school.
CLOSING DATE 25th APRIL 2021
Link to the
POSTER
to promote the competition at schools
Categories
Up to 14 years of age
14 + years of age
Most novel
How to Enter
Teachers who enter their schools MUST be members of the Food Teachers Centre Facebook group, and this automatically gives you membership of the
Tunnock's Teacake Challenge group
. All entries MUST be accompanied by complete entry details for each student which can be found in the Teacake Challenge group "How to Enter". Entries WILL NOT be accepted without completed picture entry details.
Please read the How to Enter and Rules (T&Cs) section of the Tunnock's Teacake Challenge for full details
It has been hugely successful in the last two years 
It is possible to order books featuring the entries and winners for £8 plus p&p.

COVID-19 catch-up funds – key points for teachers
The government is giving £1 billion of funding to support students  to catch up.
You can find a useful
SUMMARY DOCUMENT
HERE
How much is available?
£80 for each pupil.  A typical secondary school of 1,000 pupils will receive £80,000.
How can the money be used?
Supporting great teaching:
providing opportunities for professional development (including on how to make a success of remote learning)
training and support to adjust to changes in organisational and logistical aspects of school life
mentoring and support for early career teachers
Pupil assessment and feedback:
subject-specific assessments to identify particular areas where pupils have forgotten or misunderstood key concepts
Make a case for accessing training/CPD – this pays for our courses!
Please note that our training rooms for On-Line professional development can be funded using catch up. All our training rooms provide a year of unlimited access, a mix of recorded presentations and live meetings and mentoring.
We apologise that we are providing fewer free courses during C19. Unfortunately those who helped fund the courses have also been affected by the virus. Sadly, their ability to sponsor teachers is much diminished. However, our courses are still excellent value compared to commercial rates.  And we still offer discounts for trainees and those funding themselves where we can.
GCSE BOOST
has specific sessions on catch up, key concepts, knowledge organisers, maximising marks and so on. This training is particularly focused on those performing at Levels 1-4, so ideal for catch up strategies.
More info
TOP MARKS Hospitality and Catering
has included training on the use of On-Line tools for remote learning, remote learning lesson plans, resources and topics, and many examples of subject assessments.
More info
TEACHING FOR HIGHER NEA2 GRADES
– with tutorial skill videos for students are perfect for remote learning, plus step-by-step recipe cards for students to follow and cook along at home for engaging home learning activities.
More info
NEA TOGETHER
has given hundreds of teachers professional development this term with practical advice on adapting assessments in the current circumstances for Y10 and Y11, and focuses on using online tools for revision and testing via Teams and Google Classroom early in the Spring term.
More info
FOOD SCIENCE
provides a perfect Y10/ Y11 set of on-line tutorials that can be used by teachers and classes remotely, covering all the main science concepts that that they need for NEA1 (Y10) and for the written paper (Y11).
More info
FOOD SAFETY
provides clear and comprehensive guidance on the safe logistics of teaching our subject, perfect for new and early career teachers.
More info
And not forgetting other support staff such as TECHNICIANS – many have been accessing the training if they have to work from home. More info
Live meetings taking place in our training rooms this term
Please bear with us whilst we re-organise our dates and topics so that we can bring you up to date information on assessment changes as part of each training room.
We will email you shortly a list of updated training sessions.
NEA TOGETHER MEETINGS
  included in your 
£20 donation
is a full year of meetings, plus all the learning units.
Focus this term on remote learning, marking and moderating together to provide TA evidence.
GCSE BOOST for lower abilities
Focus this term on supporting your lowest abilities during remote learning, marking and moderating to provide TA evidence.
BTEC HOME COOKING SKILLS
Mon 25th Jan 7pm – Internal Verification and Standardisation Process
Mon 8th Feb 7pm- Assessment changes, School exam centre roles and responsibilities
Mon 22nd Feb 7pm – Roles and Responsibities of Exam Board (Pearson)
Mon 8th March 7pm – BTEC HCS course Timeline, delivery and key dates
Mon 22nd March 7pm – BTEC HCS – most commonly asked questions
Teaching for Higher Grade NEA 2 
Focus this term on teaching higher grades during remote learning, marking and moderating to provide TA evidence.
Top Marks WJEC Hospitality and Catering Level 1 and 2
Focus this term on teaching practical skills during remote learning, and providing a richer industry understanding.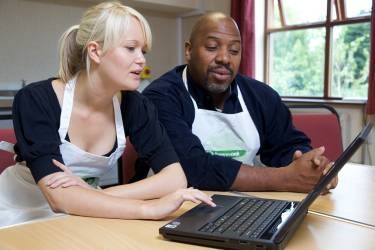 We are encouraging more people to become Food Teachers. Potential teachers come from all sorts of different backgrounds, have degrees in non-food related subjects but are willing to retrain and are looking to work with young people.
Our Teach Food Champions will help us pass on the Teach Food message via social media posts on Twitter, Facebook and LinkedIn, and via their school websites and newsletters. We provide all the content and images to make this very simple.  If you would like to help pass the message on, for more information please read more and sign up on
here
. We look forward to hearing from you and thank you in advance for helping us spread the word!