Just a quick update on Teacher Assessment, Government announcements regarding NEA and opportunities for training with us this summer term.

HEARTFELT THANKS TO EVERY FOOD TEACHER DOING TEACHER ASSESSMENT

A MASSIVE thank you for EVERYTHING YOU HAVE ALL DONE THIS YEAR.

As fellow food teachers really appreciate your time and thoroughness in reaching your final decisions – some of these were certainly difficult to make. It is worth reflecting on how much you have done, often working in isolation in your schools: we have continued to teach, we have devised exam papers and new assessments, marked them, moderated them and basically done, with all respect to our examiners, the job that examination boards usually do. It has been an absolutely exhausting and challenging process and the team here would like to thank each and every one of you. THANK YOU.

OFQUAL ANNOUNCES GCSE NEA ARRANGEMENTS (ENGLAND)

They are carrying forward 2021 contingency plans for NEA due to disruption caused by C19. NOTE these are temporary arrangements and are not permanent changes to the assessment process.

DECISIONS GCSE food preparation and nutrition NEA

HERE

Remove NEA1 and permit an earlier release of NEA2. As a consequence, students might not be able to demonstrate all of the skills and techniques listed in the subject content.
To reduce the requirements for NEA2 to 2 dishes to be completed within 3 hours to allow for students to use complex processes such as baking, lamination, making ice-cream and to accommodate public health restrictions.



WHAT THIS MEANS FOR YOUR TEACHING YEAR 10 and YEAR11
Y11: We expect NEA 2 tasks to be released on 1st September 2021 for assessment summer 2022. (Normally 1st Nov). NEA 2 will count for 50% of marks and written paper for 50%.
Y 11: You will NOT need to carry out NEA 1 Food Science assessment task, however, you will still need to teach the food science content for the written paper, and we recommend that you do this is a practical way – this help embed learning and students will perform better in the exam paper. For example, when you are teaching yeast doughs to prepare for NEA2, we recommend that you still carry out the investigation to show the ideal conditions for yeast to ferment and use this as an opportunity to explain the science of the dough rising. For example, when you are teaching how to prepare fresh fruits, we recommend that you still show students how to prevent enzymic browning and explain the science behind this.
Y11: In recognition of the practical time that students have missed they will only need to prepare 2 dishes in the final 3-hour practical exam and mark schemes are adjusted for this. We recommend that you talk to your SLT about scheduling mock and final practical tests , with contingency plans in place in case of continued school closures in the autumn. The NEA2 practical assessment dates should be recognised as a formal exam and be included in the School Exam Diary and information sent to parents.
Y10: Will need to be prepared for NEA 1 and NEA 2 as normal.
For queries about requirements for technical skills during development dishes (for AQA) you are advised to contact your NEA adviser allocated to your centre or refer to the guidance for 2021.
For all boards – Do check your own exam board website regularly. Most allow you to sign up to updates on their website.
What about the written paper summer 2022?
This consultation and decision is about NEA (as this was urgent to get sorted), the government are already in discussion about adjustments to written papers. We will get more information in due course.
What about vocational courses?
Until we hear otherwise about vocational courses, assume that you should prepare for assessments as normal, and check regularly with your exam board. There are a great number of different vocational exams and it is not possible for OFQUAL to present a single answer as for GCSE.
What about Wales and other locations?
Do check with your own exam board. Most allow you to sign up to updates on their website.
New to teaching KS3, GCSE, H&C or Home Cooking Skills?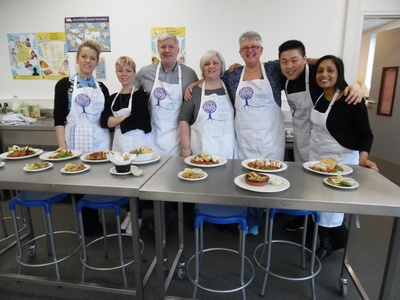 If you are new to teaching KS3, GCSE, H&C, Home Cooking Skills..……
In the next fortnight we will be running FREE on-line meetings for all those who will be beginning teaching these courses in September to offer you support and guidance on getting ready for the new school year. These meetings are led by Food Teachers Centre Community volunteers.
New to KS3
New to GCSE
New to H&C
New to Home Cooking Skills
More information under EVENTS tab in the group
What is needed most by the group?.
Please visit the group and tell us the most important help that you wish to get from the group.
All new ideas welcome. We currently have a poll running to make it easier for you to tell us your needs
here

Fish Heroes – our 13 pioneer schools
13 pioneer schools across London, Bedfordshire, Bristol, Essex, Somerset, Devon, Surrey and the West Midlands received a delivery of wild Alaska sockeye salmon this month. 300 more schools around the country will receive wild Alaska salmon or Alaska pollock for their practical food and nutrition lessons in September.
Teachers have used the delivery of the fish to teach about sustainability and nutritional benefits of wild fish, as well as a chance to discover the tastes, textures, and versatility of Alaskan seafood. Teachers described how easy it was to carry out the lessons as sample lesson plans and video recipes by chef and former Masterchef winner Dhruv Baker were provided. Teachers and students can also access the Seafood University with an online deep dive into the Alaskan fishing industry.
www.alaskaseafooduniversity.co.uk
Thank you to our pioneer schools and teachers:
Philip Friend, Adele Louise James, Rebecca Cottam, Sydia Wint, Andrew Hartshorn, Manish Gobin, Emily McMunn, Joe Mann, Deborah Prigg, Ian Webb, Zoe Wilson, Vicky Kyte, Jenny Webb.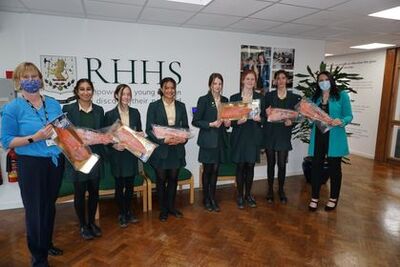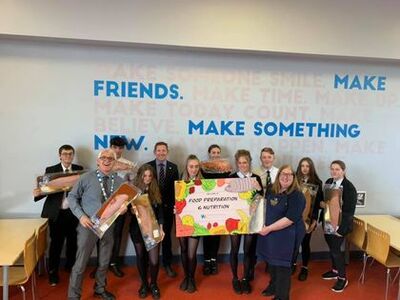 Fish In School Hero competition
closing date 1st July 2021
Our on-line training is different!
The Food Teachers Centre has revolutionised CPD for food teachers!
Previously you would have signed up for a day face to face course, or an online webinar for an hour or so. But we believe that CPD should be Continuous Professional Development.
Now….
you sign up for a full year of training and support in an online training room – for ONE PRICE unlimited access
you do not need time off school, or to travel
prices are affordable for schools
provides the equivalent of 3-4 days traditional training
available 24-7 via mobile, tablet or computer from your Facebook account
move on at your own pace, start and stop as you need to
content is in small bite-size chunks so that you can improve your teaching step by step
flexible units to plan your own learning journey, suitable for very experienced and new teachers, and everyone in between!
easy tracking that automatically notes your progress over the course, so that you can restart where you left off when you return
regular live video presentations and drop -in sessions with tutors and guest speakers on current topics to stay up to date
We have a very wide range of courses to suit what current food teachers need.
360⁰ KS3 FOOD Training
is a comprehensive training course to support those teaching FOOD at 11 – 14 years (KS3). Start any time, access for one year unlimited.
More information
Food Science training course
presents a comprehensive set of learning units to help you teach food science effectively in Key Stage 3 and Key Stage 4 GCSE Food Preparation and Nutrition. It provides strategies to incorporate food science as a way of improving the quality of food teaching.
More information
.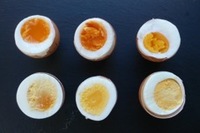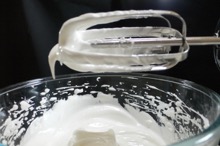 GCSE BOOST
focuses on how to support lower ability learners and improve their performance in GCSE Food Preparation and Nutrition. It provides intervention strategies and ideas that you can implement immediately with Y10 and Y11. We cover all boards AQA, EDUQAS and OCR.
More information
Teaching for Higher NEA2 Grades
course combines professional tailor-made teacher CPD training on how to teach for higher grades through a series of video resources and recipes leading students through all the food preparation and cooking techniques required for higher NEA2 assessment grades for GCSE Food Preparation and Nutrition.
More information
NEA TOGETHER
training course has numerous presentations, resources, and tips on how to prepare yourself and candidates for NEA, how to carry it out, and mark and moderate NEA, and how to use marking of NEA to improve your teaching next year. It also has a section for revision strategies and techniques for the written paper, with tips from examiners to improve your results and how to teach exam command words and higher mark questions. Throughout the yar this training room is supported by network meetings, timed to co-incide with key NEA dates such as NEA task release, marking deadlines.
More information
Top Marks Hospitality and Catering
(WJEC) course allows you to work alongside experienced teacher practitioners who guide you through how they have successfully planned and taught the WJEC L1-2 H&C course, how they have addressed issues and gained excellent performance from their students.
More information
BTEC Home Cooking Skills
course guides you through how to successfully plan, teach and assess Pearson BTEC L1-2 Home Cooking Skills
More information
Food Allergens in Classrooms
-On Line Training course is designed to provide a one stop shop for up to date information and support to make sure your departmental health and safety documentation is up to date.
More information
Food Safety in Classrooms is the only course designed specifically for food teachers and is taught by food teachers and that includes BOTH the award of Level 2 Food Safety and accreditation for the nationally recognised FSA/Gov framework for food teaching standards. It is designed for all who teach and support in food activities in school, this includes teachers, technicians, teaching assistants / higher-level teaching assistants, trainee teachers, special needs support staff and cookery club leaders.
Group rates are possible.
Book for one day training on Tuesday 13
th
July
here
Food Technicians and Support Staff Training and Toolkit
Good Technicians are worth their weight in gold – keep up to date, motivated and valued by joining On-Line training with like-minded technicians to learn, develop and enthuse. This is interactive training, providing the skills and resources for secondary schools, with opportunities for discussion, and led by highly experienced food teachers.
More information
Currently all our training courses are on line due to C19.
from
Food Teachers Centre team
Volunteer Associates and Ambassadors throughout the UK with a passion for 'Better Food Teaching'.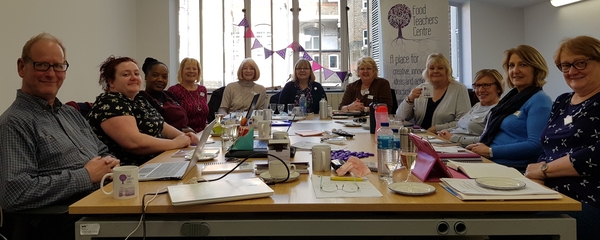 The Food Teachers Centre is a place of:
creative and innovative ideas and action
If your organisation or company would like to work with us – please do get in touch via our website or facebook page/facebook group