After a difficult year, the burden of Teacher Assessment has been very hard to manage for most teachers. We would like to say a HUGE 'thank you' to all of you – for the sake of your students, who have taken on the extra responsibilities usually performed by the exam board  – setting and marking new exams, assessing and moderating NEA, and finding new evidence (sometimes with new tasks set), plus grappling with calculations required with new mark-schemes, reviewing grade descriptions and previous grade boundaries to ensure that your marks are fair and consistent. The evidence gathering, recording and submission has been an enormous task for you.

We hope that many of you will be able to take a well-earned break at half term. You should not feel guilty about taking some time for yourself and your family after such a term of hard work and extra requirements.

If you still need help with TAG 2021, please do see the information in our NEA TOGETHER and Teacher Assessment training rooms on-line or reach out to a mentor in the group.

A big thank you to the team this month who have organised 11 Teacher Assessment meetings for 170 teachers, with 5,000 views of the extra video presentations, templates and examples that we have shared in the training room.

 
Exam arrangements 2022
OFQUAL CONSULTATION CLOSES THIS FRIDAY
Here are some 'top tips' for completing the consultation online.
1.            The consultation and link to the online response can be accessed
here
.
2.            What is it about? OFQUAL are proposing to carry forward (keep) the majority of changes relating to non-exam assessment that were put in place for this summer, for 2021.– i.e., remove NEA1 and reduced NEA2.
3.            The online survey – as a minimum you need to complete:
Your details (all 10 questions)
Food Preparation & Nutrition GCSE (2 questions)
Equality Impact Assessment (3 questions)
Regulatory Impact Assessment (4 questions)
Confidentiality & feedback (4 questions)
You do need to put something into each question response box for the survey to be accepted.
4.            Points you may wish to consider in your response:
Removal of NEA1 for a 2nd year may have negative consequences for exam results, as many students learn abstract science in a practical way. The science aspects taught in NEA1 will still need to be taught thoroughly as they will appear within the written exam in Summer 2022 as usual.
By removing NEA 1 this may lead some to reduce the science element, running the risk of diluting the importance and integral nature of science in the food GCSE and therefore the possible progression to Level 3 courses.
Food may benefit from closer relationship with the Science practical investigation which is based on the same structure and mark scheme.
Could parts of both NEA1 & NEA2 be reduced where there is duplication? (i.e., research, evaluating and analysis are included in both tasks). It would then be possible to reduce the time allocation for both NEA's.
Suggest that the title for Non-Examination Assessment (NEA) is changed to ensure schools, students and parents are aware that this is a practical exam and worth 50% of the GCSE marks. Non examination gives a false impression.
Suggest that OFQUAL reminds Senior Leaders that NEA 2 requires a dedicated block to time for assessment (and for mock examinations) and that this should be built into the examination timetable.
Release date for the titles to be brought forward and/or both NEA1 & 2 are released on 1st September 2021
It is important that you take this opportunity to highlight these important issues. Remember, the cut off date is Friday May 28th.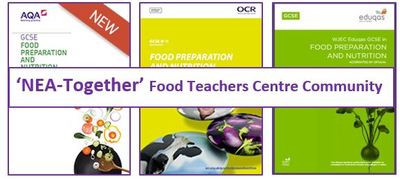 Teacher Assessment training continues ON LINE!
If you missed our TAG meetings you can catch up with recordings and handouts here (£20 donation for one year access).

BOOK HERE
Teacher Assessment event recorded for CATCHUP
Teacher Assessment (Food) 2021 – on line ticket
The presentations will give:
Clear guidance from each exam board regarding changes and what is required.
Clear understanding of the requirements from OFQUAL/ DfE and JCQ on how to conduct teacher assessment and grade allocation.
Best Practice on teacher assessment from OFSTED D&T evidence.
Tips of working with colleagues to moderate and validate standards.
Insights into how experienced teachers are planning teacher assessment.
TWO  Options to Catch up on Teacher Assessment 2021
2. Our simple, cost conscious 'Digital Ticket'   

ONLY £30

DETAILS HERE
Do you need to gain or update your Food Safety in Classrooms accreditation this summer?.
We have two training options:
1. Join us On Line LIVE to complete your training in one day
OR
2. Go at your own pace over a few days to suit (Choose ticket marked '2020-2021')
MORE INFO
This On LINE COURSE includes award of Level 2 Food Safety AND accreditation for the national recognised framework for food teaching standards SECTION 9.1 to 9.6 'Implementing good hygiene and safety' (listed in 'Food teaching in secondary schools: A framework of knowledge and skills' 2015 Public Health England, British Nutrition Foundation and Department for Education).
Download this framework Here
This course is designed for all who teach and support in food activities in school
, this includes teachers, technicians, teaching assistants / higher-level teaching assistants, trainee teachers, special needs support staff and cookery club leaders.
Everyone who works with food has a special responsibility for safeguarding the health and well-being of their learners. This course also helps your school meet Ofsted requirements for 'safeguarding'.
This course is designed specifically for those working in schools; as it delivers the Level 2 content with school examples to make it relevant to your everyday work. It also helps you teach elements of food safety confidently at KS3-KS5.
Make a case for compulsory food safety training
If you need to make case for your training, please attached the following NEU Standards to your training bid to your school leadership team.
NEU state: It is essential that staff delivering food technology lessons have received appropriate training in health and safety issues. Section 2 of the Health and Safety at Work etc Act 1974 requires that employees receive appropriate health and safety instruction and training. Teachers who have qualified in the subject will have received some such instruction as part of their initial teacher training. Non-specialists, however, should be provided with specific health and safety training for food technology teaching – whether in a primary or secondary context.
Reviews by teachers
"The course excelled in covering Health and Safety and the new Food and Nutrition requirements. I was also very impressed with the presentation pack to refer to later."
"Gave me a chance to clarify so many issues (time to think with lots of practical advice from subject specialist experts)."
"The best CPD for food teachers"
Fish In School Hero competitions
Alaska Seafood Marketing Institute is offering 10 lucky winners the chance to
win a selection of seafood from Alaska worth £40.
The FISH HERO programme announces its second competition with the support of Alaska Seafood.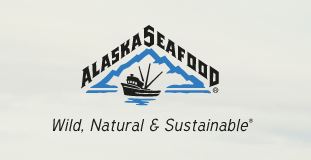 Alaska Seafood Marketing Institute is offering 10 lucky winners the chance to
win a selection of seafood from Alaska worth £40.
To be in with a chance of winning, all you need to do is complete the FREE SHORT Alaska Seafood University training course by

31st May 2021.
To enter:
Take a screen shot of the Module Screen showing all the modules have been completed  and email it to the address given in the FISH HERO TRAINING ROOM  GUIDE 4
DETAILS HERE
We will select 10 winners at random from all entrants.
Each winner will receive a supermarket delivery containing a selection of seafood from Alaska for use in classrooms, subject to availability.
We will contact all winners to arrange a convenient delivery time. Prizes must be delivered before 31st July 2021.
This on-line training course is excellent CPD for your examination classes.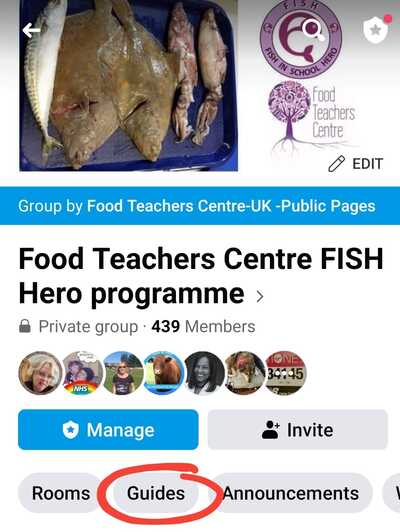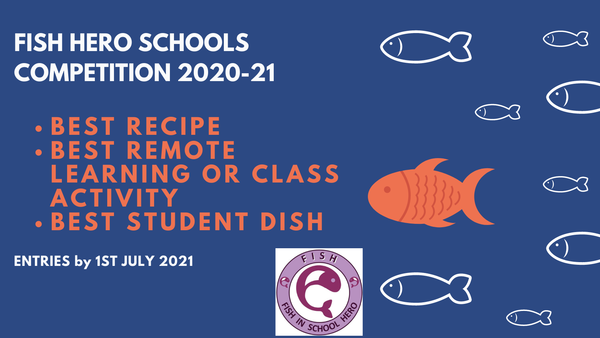 Tunnock's Teacake Challenge 2021
Teacake Travels Around the World
Closing date

this FRIDAY MAY 28th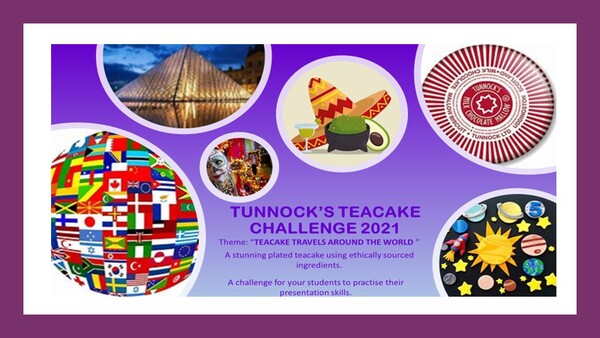 "Teacake Travels Around the World"
The Challenge for 2021 is to present a Tunnock's Teacake to the theme of "Teacake Travels Around the World". Judging criteria are: presenting a stunning dish, creativity, skills and the use of ethically sourced ingredients.
Your idea should reflect traditions, sights, smells and/or tastes of a chosen country or culture. Ingredients do not have to be sourced from a chosen country if this adds to food miles, alternatives are acceptable.
*One student can be entered for each of the categories from each school.
CLOSING DATE MAY 28th 2021
Link to the
POSTER
to promote the competition at schools
Categories
Up to 14 years of age
14 + years of age
Most novel
LOCKDOWN CHALLENGE (added so that students can use any suitable alternative to a Tunnocks Teacake, if they are completing this at home)
How to Enter
Teachers who enter their schools MUST be members of the Food Teachers Centre Facebook group, and this automatically gives you membership of the
Tunnock's Teacake Challenge group
.
Please read the How to Enter and Rules (T&Cs) section of the Tunnock's Teacake Challenge for full details