Welcome to our Easter News.




In this newsletter we will bring you:

– Advice on preparing for the new OFSTED framework

– Announce the lucky winners of the Tunnock's Teacake Challenge

– FREE and very low cost sumer term face to face events

– Launch our new on-line traning rooms.

We also wish you good luck with the summer term exams.



Many of your Schools will be asking you to prepare for teaching for the new Education Inspection Framework (out for consultation by Ofsted).
What does this mean for food teachers?
The New (Consultation) refers to Three 'I's: intent, implementation and impact
Intent – the extent to which schools demonstrate a rich and varied curriculum, one which is not simply focused on teaching to the tests or achieving good exam results.
Implementation – that teachers present all aspects of this broad and balanced curriculum (not just English and maths) and are visibly encouraging discussion and the whole-hearted engagement of pupils, without an over-concentration on outcomes and with a far greater emphasis on processes.
Impact – that learners develop detailed knowledge and skills across the whole curriculum. It follows that there will be a greater emphasis on the behaviour and attitudes of pupils and a much less single-lens approach to data.
This is great news for food teaching that contributes to a wide range of curriculum outcomes including those focused on health and well-being, those focused on national curriculum D&T and those focused on cooking and nutrition:
with links into humanities subjects with topics such as sustainability and provenance, or global food culture;

with links to science with food chemistry and properties, microbiology and nutrition, and food technology and future food

with links to religious studies with food beliefs and choices, with links to history on changes to eating patterns and food availability
Instead of reinventing your own curriculum statement about intent we suggest that you base this on the most credible research and international views about why we teach food and its role in the curriculum of all young people.
1. Teaching food is MUCH BIGGER than the national curriculum – globally there is clear agenda from United Nations and the Rights of every Child that you can reference and use as your starting point for why food and nutrition is essential for every child in your school. http://www.fao.org/nutrition/education/en/. Out of the 17 Sustainable Development Goals – Food Education plays a pivotal role in Goal 2 on Hunger, Goal 3 on Good Health, Goal 4 on Education and Goal 6 on Water. Our government is signed up to this agenda.
2. How do we describe our aims? Draw upon key documents to explain the purpose and aims and adapt these for the specific focus of your school. We suggest that you use:
a. National Curriculum Purpose of Study section and Cooking and Nutrition Section Here
b. GCSE aims set out by DfE Here
c. School Food Plan Chap 2 Cooking in the Curriculum Here
3. We also suggest that you look at Public Health Local Authority – Health and Well Being programmes – with growing rates on obesity Food Education is often part of the regional plan that your school should be involved in. If this is not in your plan currently – seek to build it in, as this will strengthen your subject in the schools. Some examples of local provision that you can draw upon are included here (even if you are not in those areas, we suggest these are great resources).
The statement made in the GCSE captures many aspects of what schools should be setting out as their intent:
Food and Nutrition in our school will equip students with the knowledge, understanding and skills required to cook and apply the principles of food science, nutrition and healthy eating. Our curriculum will encourage students to cook and enable them to make informed decisions about a wide range of further learning opportunities and career pathways as well as develop vital life skills that enable them to feed themselves and others affordably and nutritiously, now and later in life.
Through food and nutrition, students will
Demonstrate effective and safe cooking skills by planning, preparing and cooking using a variety of food commodities, cooking techniques and equipment

develop knowledge and understanding of the functional properties and chemical processes as well as the nutritional content of food and drinks

understand the relationship between diet, nutrition and health, including the physiological and psychological effects of poor diet and health

understand the economic, environmental, ethical, and socio-cultural influences on food availability, production processes, and diet and health choices

demonstrate knowledge and understanding of functional and nutritional properties, sensory qualities and microbiological food safety considerations when preparing, processing, storing, cooking and serving food

understand and explore a range of ingredients and processes from different culinary traditions (traditional British and international), to inspire new ideas or modify existing recipes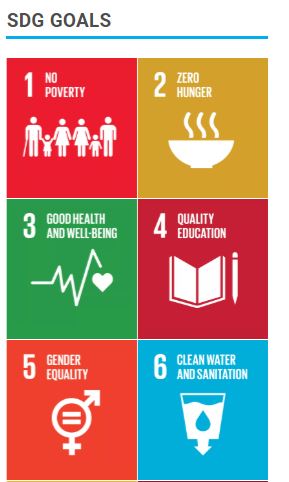 Announcing the Winners of the Tunnock's Teacake Challenge
The new GCSE and vocational courses require students to use good presentation skills and they need to practice these for their exams. The original idea for the task was a call out to many teachers for their students to take part in a challenge which was fun and a great way of presenting these skills for the exams, covering a serious side to the syllabus. This idea was the brainchild of Deborah Prigg from Westfield Academy in Yeovil, who had used the it to inspire her own students and having shared it in the group, it gained momentum very quickly. Fergus and Karen Loudon from Tunnock's (the teacake originators), came along to our Food Boost Face to Face event in November and kindly offered to sponsor a challenge for all schools having followed the developing interest by schools. A Tunnock's Teacake Challenge entry group was set up on the Facebook platform and managed by Associate Suzanne Gray to facilitate the competition.
The brief was to produce a plate with a focus on the presentation of a Tunnock's Teacake looking for the most stunning plate created. Marks were given for creativity; presentation; skills and adding balance to the plate.
Every member of the Food Teachers Centre had the opportunity to enter one student from any year from their school only, many making it a school challenge to raise funds for a charity event or their own classroom!
Judging was completed by the members of the Food Teachers Centre and a list of finalists was drawn up. Fergus Loudon Director of Sales at Tunnock's, Deborah Prigg and Food Teachers Centre Associates had a really tough job to award prizes as there were so many fabulous entries.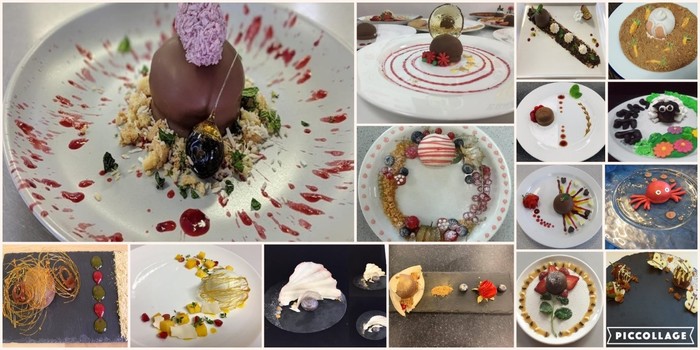 We are now delighted to be able to announce the winners of the 2018/19 Tunnock's Teacake Challenge. Every entrant and school received a certificate of entry. The winners received special certificates and their prizes, kindly donated by Tunnock's.
Category

Name

Teacher

School

11-14 years

1st prize

Oluwatishe Otedola

Tracey MacLean

Dubai British School Jumeirah Park, Dubai

11-14 years

2nd prize

Abby Mercer

Jenny Breton

The Grange School, Northwich

11-14 years

3rd prize

Benjamin Stables

Helen Litchfield

Holy Family Catholic School, London E17

11-14 years

runner up

Grace Dixon and Tammy Duong

Julie Holden

Sutton Coldfield Grammar School for Girls

14-17 years

1st prize

Antonia Luckhurst

Amanda Brice

The Romsey School, Hants

14-17 years

2nd prize

Prina Bharadia

Jess Chloe Hicks

Nonsuch High School for Girls, Sutton

14-17 years

3rd prize

Rhys Plum

Natalie Wingrove

Berkhamsted Boys Castle Campus

14-17 years

runner up

Ryan Martin

Nicola Finch

Chipping Sodbury School

Most Novel

Fionna McPherson

Hilary Wylie

The Ecclesbourne School, Belper

Most Novel

Jodie Wetherall

Joe Mann

St Luke's Science and Sports College, Exeter

Most Novel

Jack Razok

Adéle Louise James

Whitefield School, London NW2

Judge's Commendation

Isabella May

Sarah Friis

Beaulieu Convent School, Jersey

Judge's Commendation

Daisy May Hart-Banbury

Liz MacRae

Bethany School, Goudhurst

Judge's Commendation

Eleanor Shoebridge

Stephanie Knight

Northampton High School

Treviglas Academy, Newquay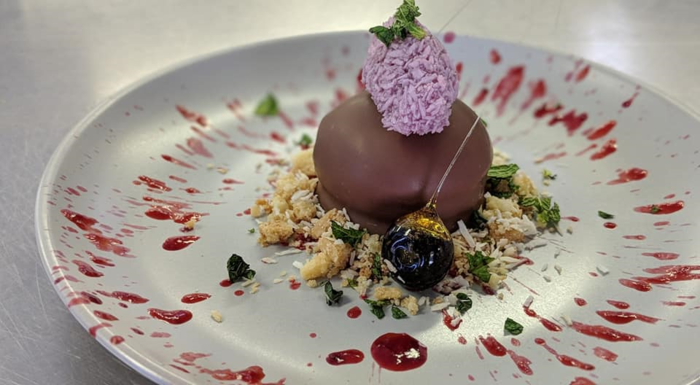 Lily is 15 years old and created a dish with Blueberry & Raspberry coulis, impacted to create centrifugal splashes, topped with crumbled shortbread and toasted coconut. Topped with a teacake and a quenelle of dessicated coconut infused with blueberry & raspberry coulis. Accompanied with fresh blueberries coated with a crisp caramel shell, garnished with shreds of mint leaves.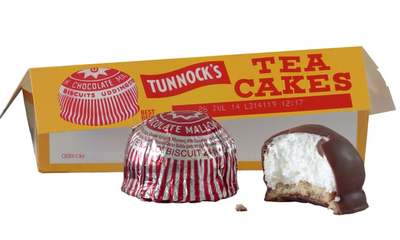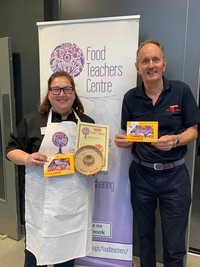 Suzanne Gray 30/04/2019
Announcing our

new On-Line training rooms

– SPECIAL DISCOUNTS for early adopters!
We know that not all teachers can get the release, budget or time to get out of school for face to face training. We have been working hard as a team of volunteers over the past few months to research ways that we can bring you training on-line. We have had 'Digital Tickets' in the past – recording all the presentations and giving you the handouts so that you don't miss out. But we know that this is not the same as coming to a training day and Dropbox is not the easiest way to access trainihng materials.
So PLEASE COME AND EXPLORE OUR NEW TRAINING ROOM for NEA Preparation, Marking and Revision for the written paper. It is only £20 More information here
Here are some of the reviews so far!
Ah summer term … finalising the NEAs to send off to the moderators, exam revision season in full swing! I have just had a really good look through the resources in the on-line training room. I have found some really useful resources – including presentations from Jaquie on things to check when marking the NEAs and the evidence which the moderators want to have clearly marked. There are also other resources really useful and will make revision a little more interesting – from time to time – for the teacher and student alike. If you haven't been to any of the NEA – Together events, then this could be a really good option for you. It's pretty budget friendly at £20 as well
Ben Taylor
Wonderful resources – the best CPD I have had in 13 years of teaching.
When accessing the training resources a real focus for me was the revision section. I loved watching the high quality videos and the recommendations, tips and strategies on offer were fantastic. My only problem was scribbling all the info down as the presenter of the video went through it.
It is the first time that anyone has ever deconstructed the act of revision and actually shared an effective way of doing it. It was a total revelation to me – as were some of the very high tech methods of learning and assessing ie the VR code testing.
I actually have 120 minute revision session tomorrow and although I had a 'good' range of revision materials from the last couple of years, my first port of call when planning were the notes that I made while completing the Food Teachers training.
From a general food teaching point of view one of the seriously amazing strengths of this training are the food science videos both the links & recommendations and the in house videos explaining key concepts.
So would I recommend the training? Yes
Does it represent good value? Yes
Does it provide easy to follow practical advice on how to do a good job at delivering, assessing & teaching of GCSE F P & N? Yes
Will I be returning to the bits that I haven't yet completed? Yes
Will I be purchasing future training access? Yes
Emma Fenn
I've used the NEA Training and Revision videos over Easter to help with marking and preparing for next term. They have been very helpful to someone who couldn't get to the training. I particularly like the range of revision ideas. I plan to use these with my class in the remaining few weeks before their exam. It is really useful information, especially if it's your first time running one of the GCSE courses.
Louise Glover
I have been using the closed group [new training room], full of training videos for the last week or so. I have found it really useful as I struggle to get out to training events and there is only me teaching Food in my school, so I don't really have anyone to bounce ideas off or speak to for advice.
The closed group has a wealth of different videos, specifically to help NEA 1 and 2, plus exam preparation. There is also a lot of detailed videos to help with the the scientific principles of the specification, which is perfect for those who aren't as confident in teaching them.
I have been using the group on my mobile mostly and it is easy to navigate and all videos can be viewed on this platform.
I fully recommend it and I will continue to explore when the current exam season settles down and I am preparing for the next academic year.
Come inside! NEA and Revision Training Room:

Still only £20 donation
Did you miss 35 meetings that we ran in March?
Did you miss the meetings that we ran in 2017-18?
Don't Panic, we are here to help!
We have created an On-Line version of the 5 training sessions that we have run, including recorded versions of all the presentations on marking GCSE NEA1, AND NEA 2 given last year and this year. There are two presentations on ways to make revision targetted, engaging and make it stick!
Before you finish marking or planning your revision – save yourself hours of time!
This ticket contains 9 video presentations – to watch TODAY
Only £20 donation
NEA Marking, Moderating and Revision Techniques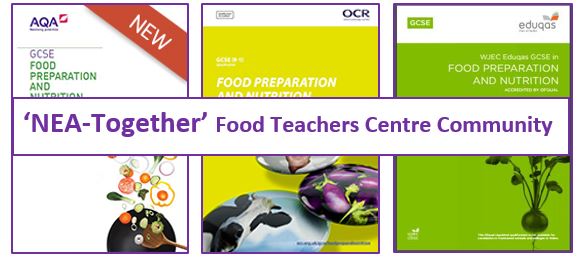 On- Line ticket! ONLY £20 (plus EB fee)
Take part in the On-Line version of our training
UNITS TO CHOOSE FROM
2. Planning and Preparing for NEA1 (Food Science)
3. Planning and Preparing for NEA 2 (Practical Skills)
4. Giving Generic Feedback
5. Marking and Moderating NEA 1 (Food Science)
6. Marking and Moderating NEA 2 (Practical Skills)
7. Written Paper: Creating a Revision Plan and Revision Strategies
Including the chance to catch up with our 9 video presentations in the comfort of your own home or desk – repeat as often as you wish.
£20 includes 3 access options
1. Join our On-line training room (unlimited access)
2. Download a Google Drive Folder (unlimited views)
3. Download a Dropbox folder (unlimited views)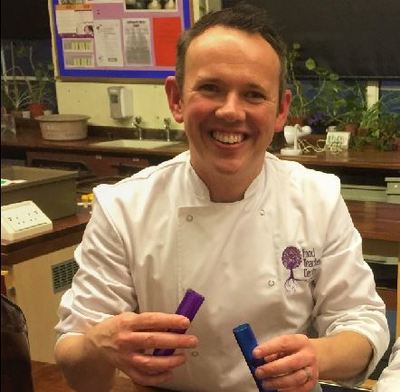 Come Inside! Technician On Line Training Room –

limited launch offer £60 Only
Course Content for self-paced interactive learning for Technicians and Suppport Staff
What's happening in food teaching and What's your role as a technician?
Working with the teacher to ensure that the room is safe – the key systems and processes.
Working with the teacher to deliver practical lessons – Setting up practical lessons, demonstrations, tasting, testing and food investigations, practical exams. For example, ingredients provision, supervising equipment, when to intervene, what to do if…….?
Supporting small groups and individuals so that all abilities succeed
We provide digital course resources including all the presentations and useful handouts, a technician's guide, health and safety systems, logs and checklists.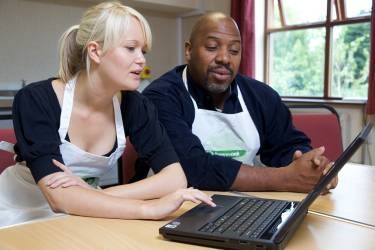 How does on-line training work?
Your school signs up and pays for the training in advance. When registering for the training, please ensure that your school enters their details as the BUYER, but the Technician details and a direct email address under REGISTRATION: NAMED TECHNICIAN TICKET
You can start the training course at any time, and you can also take a break in the training by letting the tutor know. Access to the training room is usually limited to a school year, but may be extended if requested.
Participation on the training requires internet connection and a Facebook account. You can access the training on a mobile device, tablet or computer. No other IT knowledge is required.
Your tutor will email the Technician the details of how to gain admission to our on-line training room.
Once inside the training room, you will be provided with a structured training course, an opportunity to ask questions, see videos, join tutorials, discuss issues, share queries and ideas with other trainees, and dedicated tutors.
Your tutor will be monitoring your progress through the units, as you mark them as 'done', and as you upload work that is required to fulfill the course. They will also check to see how you are doing from time to time. You can message them privately or post any queries in the group
On completion of the training, you will receive a certificate of participation for your professional portfolio
What Technicians say about the training:
"The course excelled in covering Health and Safety and the new Food and Nutrition requirements. I was also very impressed with the presentation pack to refer to later."
"It was a really useful event meeting others in the same position
On -line Technician Toolkit and training room

Early Bird £60

Full Price £120

Available throughout the year,
Summer Term Training days – Face to Face
Top Marks Training days – a great mix of workshop and practical – Super Early Bird £50
Each Top Mark workshop focuses on a particular exam course.
Top Marks WJEC Hospitality and Catering vocational Award
Top Marks AQA Food Preparation and Nutrition GCSE
Top Marks EDUQAS Food Preparation and Nutrition GCSE
There are two parts to the day. In the morning, you will work alongside an experienced teacher practitioner who guides you through how they have successfully planned and taught the course, how they have addressed issues and gained excellent performance from their students. The afternoon is a hands-on practical higher levels skills session to develop your knowledge understanding and personal skills.
A proven approach from an experienced teacher to help your students succeed
Practical strategies and easy to use learning activities to create a high challenge classroom
High impact ideas, resources that engage and focus learning, hands on approaches that challenge and extend
Plain and simple planning, with a busy teacher's toolkit to help progress and maximise marks in the time available
Exam

Date and Location 9.30-3.30

More information and Bookings

EDUQAS – GCSE Food Preparation and Nutrition

Monday 24th June

Hopwood Hall, Rochdale

AQA – GCSE Food Preparation and Nutrition

Tuesday 25th June

Hopwood Hall, Rochdale

WJEC Vocational Award Hospitality and Catering

Wednesday 26th June

Hopwood Hall, Rochdale

AQA – GCSE Food Preparation and Nutrition

Monday 1st July

SE London College Orpington

EDUQAS – GCSE Food Preparation and Nutrition

Tuesday 2nd July

SE London College Orpington

WJEC Vocational Award Hospitality and Catering

Thursday 4th July

SE London College Orpington

AQA – GCSE Food Preparation and Nutrition

Monday 8th July

University of West London

EDUQAS – GCSE Food Preparation and Nutrition

Wednesday 10th July

University of West London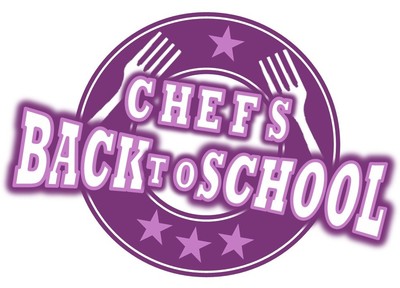 Chefs Back to School –

FREE

networking meetings and practical skills training
'Chefs Back to School' is a day where student chefs revisit their secondary school to give a demonstration. We provide the briefing video to explain it to student chefs, we partner them up with their old schools (or new ones) and we connect college with all local teachers. We have chosen student chefs rather than tutors to visit schools. Our research shows that it is increasingly difficult for tutors to find the time within their busy schedules to carry out meaningful outreach work. Using student chefs is a more sustainable model, it is easily scalable nationwide and school pupils will be able to identify with student chefs who are closer to their own age group.
We partner schools and colleges up so that ex- students to visit their old school to:
• Show headteachers that food is a valuable exam route with many career opportunities
• Help teachers give better and accurate careers advice
• Enthuse young people about the possibilities of your courses and their career
Teacher meetings across the country
We also invite you attend an open evening near you to find out more about the college, the courses that they run, their offer to host pupil visits or to support you by coming to your school to demonstrate key skills during lessons or open evenings, to support options nights by meeting with parents. AND ALSO we have included higher level skills practical training on these nights. Each meeting has its own flavor so click on the links and get more information and book.
| | | |
| --- | --- | --- |
| Location | Date | More information and booking |
| West Suffolk College, Bury St Edmunds | 13th May 4.30 | |
| West London College, Hammersmith | | Date awaiting confirmation |
| New City College (Redbridge) | 17th June 4.30 | Bookings open shortly |
| Plymouth College | | Date awaiting confirmation |
| Milton Keynes College | | Date awaiting confirmation |
| Lincoln College | | Date awaiting confirmation |
| West Notts College | | Date awaiting confirmation |
| Doncaster College | | Date awaiting confirmation |
The Chefs Back to School project has been supported by the Savoy Educational Trust. For further information on the Trust go to the website
www.savoyeducationaltrust.org.uk
GCSE Boost
– supporting your least able grades 1-4
Presenters: Louise Davies and Jacqui Keepin
This course focuses on the new GCSE and how it is possible to support lower ability learners through the course and improve their performance. It provides intervention strategies and ideas that you can implement immediately with your Y10 and Y11.
This course covers all boards AQA, EDUQAS and OCR.
| | | |
| --- | --- | --- |
| Birmingham | Monday 24th June 2019 | |
| Central London | Tuesday 25th June 2019 | |
GCSE and your lower ability learners: Overview
– What are the issues for lower ability learners on the new courses and how can they be addressed?
– Some common SEND and how these can be supported in class
o Specific Learning Difficulties such as Dyslexia, Dyspraxia
o Moderate Learning Difficulties
– Choosing your board and exam. What are the alternatives to the GCSE exam for lower ability learners?
– Examining the specific issues in your group and developing an intervention plan to increase performance
Back to Basics – Practical ideas to help with teaching and assessment
Planning and teaching
– Focusing on essential content – knowledge organisers, targeting and simplifying
– Tools that help the content stick, making learning fun
– Grouping students for support, but also depth and challenge
– Questioning techniques to build knowledge and understanding
– Focusing on key practical skills and developing higher level skills over time
– Working to strengths and building confidence and independence
Assessment
– Effective differentiation and providing different amounts of support during the assessment process, scaffolding and intervention within the JCQ regulations
– Practice, mocks, tests, self-review/assessment and preparation for NEA
– Where to gain marks in NEA1
– Where to gain marks in NEA 2
– Brain science and what this tells us about how to prepare students for the written paper
Fun 🙂 Healthy Chinese Cuisine Teacher Training Workshops are FREE
London Workshop Saturday 29th June
Oxford Workshop (bookings open shortly) Sat 13th July
NOTE – Places are limited to first come, first served.
If you cannot come please cancel in good time to allow other food teachers on the waiting list to enjoy the course instead.
This training day is only open to food teaching staff in schools.
Don't miss it! Why this is a great training day
This training is fully subsidised (free).
Feedback from other teachers praise this high quality course delivery, development of expert level practical skills for GCSE and Vocational courses and healthy recipes to use in modern classrooms.
Teachers get the opportunity to enter the competition with the prize of an amazing trip to Hong Kong.
The training day covers a range of Chinese dishes & cooking methods, and, all food teachers will have an opportunity to compete for a prize trip to Hong Kong & China!
ON THE DAY:
Presentation "Chinese Regional Cuisines & How Sauces are Used".
Cooking Demonstration of 5 popular Chinese dishes.
Teachers Practical & Competition, participants cook 2 dishes.
Finalist for "Advanced Chinese Cookery Workshop & Grand Final" is announced.
Feedback & Q&A
Check out the FUN:) Healthy Chinese Cuisine Ambassadors
Website
, contact via email
hcca@ming-ai.org.uk
or @funhcca on
Facebook
,
Twitter
and
Instagram
for more details.
Face to Face and On-Line training Food Safety in Classrooms
Start and finish at any time! This is flexible 8 hour 'home' study, with experienced mentor support throughout, via phone email and on-line conferencing. Full accreditation.
On Line only £120
Face to Face – 9th July Trafford, Manchester,
One day training and accreditation £150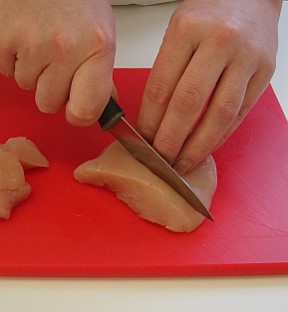 Our on line course includes award of Level 2 Food Safety and accreditation for the national recognised framework for food teaching standards SECTION 9.1 to 9.6 'Implementing good hygiene and safety' (listed in 'Food teaching in secondary schools: A framework of knowledge and skills' 2015 Public Health England, British Nutrition Foundation and Department for Education). Download this framework Here
This on-line course is designed for all who
teach and support in food activities in school, this includes teachers, technicians, teaching assistants / higher-level teaching assistants, trainee teachers, special needs support staff and cookery club leaders.
Why do we recommend that you do this course and not just a Level 2?
This training leads Level 2 Food Safety certificate but offers much more for a practising food teacher. The course is delivered by experienced food teachers, so instead of a generic course about 'Food Safety in Catering' the content is delivered in the school context. It includes essential planning and teaching information, risk assessment and other documentation relating to safe working practices. It explains food hygiene and safety, personal hygiene and safety related directly to classroom practice.
On-line booking

£120

You can start and finish at ANY time in a school year

Tuesday 9th July

Trafford, Manchester

One day training and accreditation
ON-LINE Food Science Tutorials for teachers
What are Food Science Tutorials?




Food Science tutorials are recorded presentations by Barbara Monks for food teachers. They teach you the food science of proteins, fats and carbohydrates so that you can confidently answer your pupil's questions. Three separate presentations cover the chemical and physical aspects of each of the major food groups. You can follow them at your own pace and they take you step by step.

The presentations include ideas for ways to teach food science with images and photos to support the teacher and suggestions for delivering food investigations (NEA 1) as required by all the examination boards. Coverage is designed to meet the needs of practical food work whilst also including molecular level science. Key terms from GCSE Food preparation and nutrition specifications are explained and related to practical work.

Tutorials are £40 each or £100 for the set of three.

How to purchase Food Science Tutorials. Get more details and buy here

'A clear concise and supportive resource'. (teacher evaluation)
3 day Introduction to Culinary Skills Fully Funded Course

(application process applies)
We are delighted to be working with the prestigious Westminster Kingsway College, London again to bring teachers, support staff and technicians who do not have any food qualifications a chance for training and recognition. This course takes place 1st-3rd July. This is a FULLY FUNDED three-day course 'Westminster & Pearson Introduction to Culinary Skills'.
Course Description: The Westminster Introduction to Culinary Skills Certificate is an 18- hour hands-on certificate programme in professional cookery education that offers expert tuition, fit for purpose equipment and facilities, top-quality ingredients and tuition in classic and contemporary European recipes. In eighteen hours total, you will experience a comprehensive foundation in the art of preparation and cookery in modular formats.
1.Basic Food Preparation and Cooking
In this course module, you will learn the fundamentals of the science of preparation and cookery ranging from vegetables, fish, meat, poultry and farinaceous items. Cookery principles are addressed and an explanation of wet and dry methods developed. Extensive use of commodities to create professional dishes within the timeframe.
2.Introduction to Kitchen Equipment and Health and Safety
This module introduces you to the practice of working with professional equipment and the health and safety implications in the workplace. Developing knowledge and understanding of the types of kitchen equipment, utensils and knives appropriate.
3.Food Safety in Catering
This module will introduce you to the knowledge you will need to enable you to take personal responsibility for food safety as well as understand the basic principles of food safety necessary for working in the hospitality and catering industry preparing food. The unit identifies some of the necessary good practice including the legal requirements that must be applied to food, its storage and cooking, as well as the basic principles of good practice needed to keep and maintain food areas/kitchens clean and safe.
SPECIAL NOTES regarding this course! The process for coming on this course is very different to our other courses – PLEASE READ CAREFULLY!
Certain criteria have to be met to release the funding. Please DO NOT APPLY unless:
You are over 19 years old, reside in ENGLAND and have a national insurance number.
You are employed/salaried by a school or teaching agency.
Your headteacher has agreed release and cover for ALL three days BEFORE you apply.
Your headteacher has agreed to pay your travel and accommodation BEFORE you apply
You will attend the FULL 3-day course, attendance for part of the course is not permitted.
If you meet these criteria, please register your interest to receive an application form
You must submit a completed and signed application form, as this is used to gain the funding required to attend the course.
Returning a form does not automatically grant you a place – places are limited to 15.
To gain a place, if you have registered interest you will be sent an application form to complete. You will need to complete and return this college application. Closing date is 12th June, but it is likely that places will be full long before this date, they are allocated on a first come basis (first fully completed forms).
THERE ARE ONLY 15 places. A waitlist will operate. Do not apply unless you met the criteria above.
'I would like to say a huge thank you to you and Chef Francis for the magnificent level 1 course in culinary Skills that I was lucky to take part in. Chef Francis advanced us all in such a short space of time and he has inspired me to cook and to be more confident in the kitchen. He is an excellent teacher and he made sure that we aimed high and produced the best work possible.'(teacher feedback from Feb 2018 course)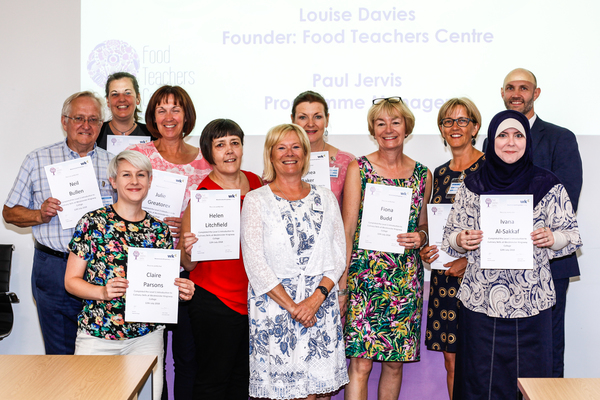 Schools Price! AQA or EDUQAS Revision Guide £3.99
COLLINS AQA & EDUQAS GCSE revision guide.

This book has similar content to AQA version, but has EDUQAS style exam papers (two) and the content is divided into sections that reflect the EDUQAS specification.

Schools price £3.99

Based on new

research

that proves repeated practice testing is more effective than repeated study, this revision series is guaranteed to help students achieve the best results.

Clear and accessible explanations
Concise revision notes
Seven practice opportunities

for every topic covered in GCSE.
Best wishes from the Food Teachers Centre team
Volunteer Associates and Ambassadors throughout the UK with a passion for 'Better Food Teaching'.
The Food Teachers Centre is a place of:
creative and innovative ideas and action
If your organisation or company would like to work with us – please do get in touch at info@foodteacherscentre.co.uk
www.foodteacherscentre.co.uk
Bright Ideas Food and Health Consulting Ltd
Registered Office 69-71 East Street Epsom Surrey KT17 1BP Registered No 9096275 VAT No 189 4024 84