Our first newsletter for 2019!
| | | |
| --- | --- | --- |
| Welcome back to the new year, we wish you well with many exam assessments that are taking place this term. | | |
Here are as many free or low cost resources
are we can help you with to start off this term!
Chefs Back to School Open House Meetings –
FREE
Open House meetings coming to you very soon!

NEA Together: a chance to moderate GCSE and vocational courses togther.

Chefs Back to School : link up with your local catering colleges on this innovative new programme that sees young chefs coming to your school to do demonstrations

Improve your Practical Skills : Chef led practical sessions

College Tours : get to know your local college, see the facilities, understand the courses on offer, book school visits and raise achievement in your school

Meetings that are live to book now

South East London College – Orpington 30th Jan, Plumstead 5th February, 4.30pm for 5pm-8pm.

Find our more about events near you

Find out more about Chefs Back to School
FREE 3 day City and Guilds accredited
Culinary Skills Course 18th-20th Feb
Introduction to Culinary Skills Certificate
COMPLETED Applications close 1st FEBRUARY – or when places are full
We are delighted to be working with the prestigious Westminster Kingsway College, London to bring teachers, support staff and technicians who do not have any food qualifications a chance for training and recognition.
This course is ideal for non specialist teachers, those who have NO or LITTLE FOOD TRAINING and those who would like to improve their practical skills to a higher standard to teach exam classes.
This course is NOT intended for those with degree level food qualifications and advanced practical skills or work experience in the catering industry.
This is a FREE intensive three day course 'Introduction to Culinary Skills'. It is from 9.00am – 6pm for three days, and attendance is required for ALL three days to be considered during the application process.
Course Description: The Westminster Introduction to Culinary Skills Certificate is an intensive 18 hour hands-on certificate programme in professional cookery education that offers expert tuition, fit for purpose equipment and facilities, top-quality ingredients and tuition in classic and contemporary European recipes. In eighteen hours total, you will experience a comprehensive foundation in the art of preparation and cookery in modular formats.
1.Basic Food Preparation and Cooking
In this course module, you will learn the fundamentals of the science of preparation and cookery ranging from vegetables, fish, meat, poultry and farinaceous items.Cookery principles are addressed and an explanation of wet and dry methods developed. Extensive use of commodities to create professional dishes within the timeframe.
2.Introduction to Kitchen Equipment and Health and Safety
This module introduces you to the practice of working with professional equipment and the health and safety implications in the workplace. Developing knowledge and understanding of the types of kitchen equipment, utensils and knives appropriate.
3.Food Safety in Catering
This module will introduce you to the knowledge you will need to enable you to take personal responsibility for food safety as well as understand the basic principles of food safety necessary for working in the hospitality and catering industry preparing food. The unit identifies some of the necessary good practice including the legal requirements that must be applied to food, its storage and cooking, as well as the basic principles of good practice needed to keep and maintain food areas/kitchens clean and safe.
1.Basic Food Preparation and CookingIn this course module, chefs learn the fundamentals of the science of preparation and cookery ranging from vegetables, fish, meat, poultry and farinaceous items.Cookery principles are addressed and an explanation of wet and dry methods developed. Extensive use of commodities to create professional dishes within the timeframe.
Register here and we will send you further details of how to apply for this FREE course, as certain criteria have to be met.
you have to be over 19 years old and ENGLAND resident with a National Insurance number (this has to be submitted on the application form)
you have to be employed and have approval from your employer (employed by a school), student teachers cannot gain funding for the training and are inadmissable unless on salaried training routes.
you have to submit a completed and signed application form before FRIDAY 1st FEBRUARY 2019
you should seek permission for release from school for three days, agreed funds for your travel and accomodation BEFORE you send in your application form
you have to attend the Full 3 day course, attendance for part of the course is NOT permitted.
FUN:) Healthy Chinese Cooking Teacher Training Workshops in Newcastle and Leicestershire FREE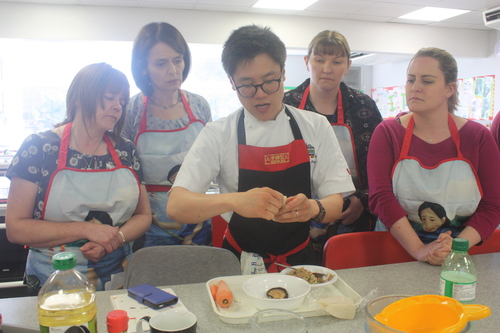 Fun:) Healthy Chinese Cuisine TEACHER TRAINING WORKSHOP:
Date: Saturday 16th March 2019
Venue: Wigston Academy, Station Road, Wigston, Leics LE18 2DH
Time: 11AM-4PM
Date: Saturday 2nd March 2019
Time: 11AM-4PM
NOTE – Places are limited to first come, first served.
If you cannot come please cancel in good time to allow other food teachers on the waiting list to enjoy the course instead.
This training day is only open to food teaching staff in schools.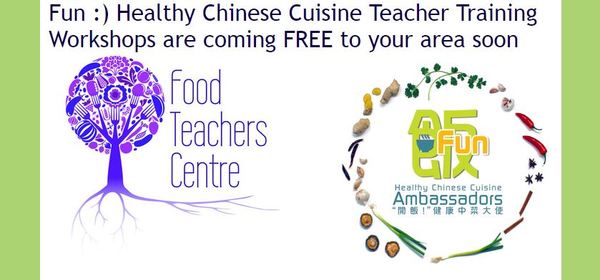 Don't miss it! Why this is a great training day
This training is fully subsidised (free).
Feedback from other teachers praise this high quality course delivery, development of expert level practical skills for GCSE and Vocational courses and healthy recipes to use in modern classrooms.
Teachers get the opportunity to enter the competition with the prize of an amazing trip to Hong Kong.
Join FUN:) HCCA free Teacher Training with professional trainer to learn about Chinese regional cuisines and gain new skills to complement your teaching. The training day covers a range of Chinese dishes & cooking methods, and, all food teachers will have an opportunity to compete for a prize trip to Hong Kong & China!
ON THE DAY:
Presentation "Chinese Regional Cuisines & How Sauces are Used".
Cooking Demonstration of 5 popular Chinese dishes.
Teachers Practical & Competition, participants cook 2 dishes.
Finalist for "Advanced Chinese Cookery Workshop & Grand Final" is announced.
Feedback & Q&A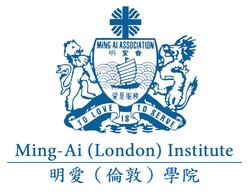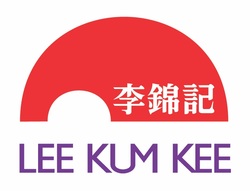 NEA Moderating Together – dates coming soon £20 donation
NEA Moderating Together 2019

Video presentation led by Joe Mann, Food Teachers Centre Senior Associate

 

Food Teachers Centre Community is running twilight meetings around the country throughout March to support the Marking and Moderation of the NEA 2019 tasks. This covers ALL GCSE BOARDS.

This is a community style meeting, which is less formal and more self-help than our other training days or face to face events. The Food Teachers Centre Associate team try to attend as many as possible, but we cannot attend them all. To ensure that people get the most effective help we can provide, we send the host video presentations and activities to use in the meeting. We know that this is great for your school results, your own CPD and networking, so we hope that you will join us.

The session cover ALL BOARDS – AQA, EDUQAS and OCR, so you should be able to work in a group with others who are doing the same board as you. However, for boards that have small uptake (such as OCR) we cannot guarantee this, as people drop out even if they are on the guest list when you enquire. But in 100 meetings last year, all but 3 meetings had other teachers to work with from the same board.

We ask for a minimum donation of £20 to help us cover the costs of venues, emailing and setting up the events, plus the cost of financial management and accountancy. Please enter £20 when booking, and ensure that you do a separate booking for each person coming. The ticket must be in the name of the person attending and must match the ID that you will need to bring for registration at the school due to Safeguarding.

Maximum numbers apply to each venue, so be sure to book promptly to get a place, or add your name to the waiting list.

NEA Moderating Together Draft Programme

 

Welcome and light refreshments
PART 1 : Recorded presentations from Joe Mann, Food Teachers Centre Senior Associate, with essential tips on 2019 NEA Marking and Moderation, and Revision for Y11.
GROUP ACTIVITY: Moderating Together – in groups according to your board. Future networking is also possible to be arranged at this meeting, particularly for lone teachers to meet with others in the group to help each other.

PLEASE BRING (FOR THE GROUP ACTIVITY) a copy of the exam board set tasks for NEA and any exam board guidance, senior examiners reports, exemplars and mark schemes that you have. All of these can be found on your exam board website.

If you would like to take bring work for co-moderation, this will also be part of the group activity (please keep student work confidential)
| | | |
| --- | --- | --- |
| Doncaster | Tues 12th March 4.30-6.30 | |
And finally! Don't forget to visit the FACEBOOK CLOSED group as there are many other free things on offer
FREE Competitions with amazing prizes

Game Stars 2019 – Game with a Modern Twist
Tunnocks TeaCake Challenge

And get free help with our Mentoring programme for all teachers and staff.

And free GCSE resources with the SENECA LEARNING APP, now used by 10,000 of our food GCSE students.
Best wishes from the Food Teachers Centre team
Volunteer Associates and Ambassadors throughout the UK with a passion for 'Better Food Teaching'.
The Food Teachers Centre is a place of:
creative and innovative ideas and action
If your organisation or company would like to work with us – please do get in touch at info@foodteacherscentre.co.uk
www.foodteacherscentre.co.uk
Bright Ideas Food and Health Consulting Ltd
Registered Office 69-71 East Street Epsom Surrey KT17 1BP Registered No 9096275 VAT No 189 4024 84