Food Teachers Centre
May News 2016
 

Extra help for the new GCSE 

Institute of Food Science and Technology Mentor programme

The Food Teachers Centre are embarking on a pilot programme this summer. We are working with some keen teacher volunteers to bring a Food Scientist into your classroom to practice investigations ready for the new GCSE examination.  If the pilot goes well we will open up recruitment to all schools and you can ask to be matched with a local food scientist in summer term 2017.

We think that mentors can

– support your understanding of the food science of the investigations, and provide real examples

– help show how scientific method works in practice – for example, variables, control, testing, measurement, sensory evaluation

– offer real time feedback to students on their investigation as a critical expert.

And the benefits of the programme will be that it

a)      Engages and shows students how the tasks that they are set match real life circumstances and careers available, improving the take up of post 16 and degree routes into the industry

b)      Raises the profile of food teaching in the school, as the head-teacher, parents and governors will see the value of the subject to the local economy, community and careers prospects.

c)       Provides a route for industry experts to become closely involved in the exam process offering feedback to exam board, and advice on relevant investigations for the future.

If fileting fish and portioning chicken, and high level practical skills fill you with dread!  Why don't you see if a local chef, catering college, fishmonger or butcher may help you.  You can book a Chef Ambassador, a visit to a hotel or restaurant and chef demo. http://resource-gateway.co.uk/school-college/careers/speakers 

or contact Kerry Mabbley Head of Ambassadors at 

kerrym@springboarduk.org.uk.

Springboard have helped us host 4 amazing networking events, with free food and wine, helpful tours, chef demos of new skills as well as an opportunity to chat with colleagues and find out about Futurechef. Our first event was at the Manchester Midland Hotel.  Thanks to Abby Patterson and the Futurechef team for supporting food teachers everywhere and helping us set up such great events.

Westminster Kingsway hosted a fantastic evening at the Victoria Centre and are offering similar tour and workshop for your GCSE students if you'd like to bring them to London.  Feel free to contact them for a taster day expereince your students will remember for a long time.  They have an impressive alumni record that includes Jamie Oliver, Ainsley Harriot, plus quite a few outstanding food teachers in our group. http://westking.ac.uk/subject/hospitality-culinary-arts/ 

Also check out their Young Chef Academy – http://westking.ac.uk/young-chef-hospitality-academies/ 

At this event we were delighted to have three authors and teachers – Anita Tull, Jenny Ridgwell and Food Teachers Centre Founder Louise T. Davies.  Between them they have supported teachers through a great deal of change and provided an enormous range of high quality textbooks and teaching and learning resources that have been used classrooms throughout the Uk and far beyond.

 
FREE!  Food Teachers Professional Portfolio
Food Teacher Professional Portfolio (FTPP) will enable food teachers, at all stages of their careers, to audit, plan, organise and record their professional development. www.foodteacher.org.uk
I

t provides a comprehensive range of resources, training and events including:
Monthly online events, with downloads;

Practical food skills sessions, with recipes;

Face-to-face events, with classroom materials;

Certificates of attendance for all events;

Online resources relevant to the Key stage 3 curriculum (2014) and new GCSE content (Food preparation and nutrition).
Our course brochure attached maps all of Food Teachers Centre events against the professional framework, so that you can audit and choose relevant courses
FREE Resources – Grainchain
The National Association of British and Irish Millers (NABIM) and AHDB Cereals and Oilseeds have recently launched their newly designed and upgraded website, offering UK teachers free access to the very latest, national curriculum linked, lesson plans and resources exploring farming, food and healthy eating.
To mark the launch, Grain Chain has commissioned a new, double sided, pictorial, education poster to help children understand where our food comes from.  Entitled 'Where does bread come from', one side of the poster is for primary and the other for secondary schools and can be ordered free of charge from the website, www.grainchain.com. 
The updated Grain Chain website now offers a range of new classroom resources that can be easily downloaded and will help teachers deliver effective lessons covering the subjects of Nutrition, Cooking, Food Provenance and Food Science.  The Grain Chain project also offers Continuous Professional Development (CPD) training for teachers and will hold its next training session, focussing on high-skill bread making and finishes, in Manchester on 11th June. 
All the Grain Chain resources have been updated in line with recent changes to the national curriculum and are now grouped together in clear curriculum areas making it easier for teachers and those involved in education to find  resources tailored to their particular subject, topic or age group.   Resources include lesson plans, teaching materials, work-sheets, quizzes, games and recipes, alongside CPD training events. 

One stop shop for Resources
–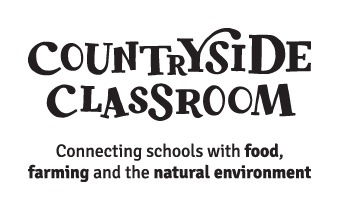 FREE on-line events – SOS
Sunday On-Line Support
Visit us in the closed facebook group Sundays at 7-8pm whilst experts answer your questions. Remember this is AMA – ask me anything (about the topic of course!).  Look out for the logo above and follow the discussion thread.
| | | |
| --- | --- | --- |
| Sun 12th June |   Planning the new GCSE Scheme of work | |
| |    New resources for GCSE teaching | |
| Sun 26th June |   Teaching high level practical skills | |
| Sun 3rd July |   What is a food science investigation | |
| Sun 10th July |    Where is the subject heading – extending our reach – School Food |  Food Teachers Centre team |
If you miss it, search for the discussion thread on Mondays, or the Q&A records uploaded in the files.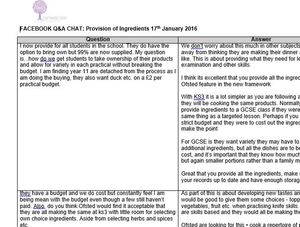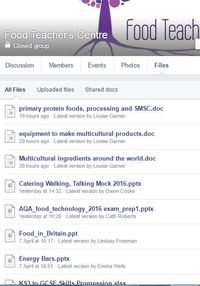 Face to face events
 

Food is Special
Mon 11th July Milton Keynes
A unique face to face for food teachers, school caterers and senior leaders in Special Schools.  The day aims to provide fresh thinking and solutions for food provision and food education in schools for pupils with special educational needs.
Developing curriculum and adapting food teaching in special schools,

Creating a whole school food culture and transforming food in your school

Eating well – practical and nutritional guidelines for children with special educational needs

Sharing inspiring examples of best practice and case studies in classroom practice and school food
www.foodisspecial.eventbrite.co.uk 
Inspiring Learning

 (Food and Textiles)
Friday 17th June (London)

 
Keynotes
 Food Teachers Centre  (Louise Davies) and Textiles Skills Academy (Dawn Foxall)
 OFSTED – Diane Choulerton, HMI National Lead for D&T at Ofsted
Department for Education Jennifer Allan and Alex Smith from DfE GCSE and A Level Reform Qualifications Division
 Exam Boards presenting: Steve Healy (AQA), Jonny Edge (OCR), Allison Candy (WJEC/Eduqas), Caroline Gallagher, Andy Small and Pauline Bland (NCFE: VCERTS), Jacinta Appleby (BTEC Pearson)
Food Workshops – repeated throughout the day*
·         GCSE and other new level 1/2/3 qualifications
·         GCSE workshop -Nutrition and Food Choice – with Frances Meek (BNF)
·         GCSE workshop -Sustainability and Food Provenance – with Bren Hellier and Suzanne Gray
·         GCSE workshop-  Food Science – with Barbara Monks
Textiles Workshops – repeated throughout the day*
·         Exam board briefing on new D&T GCSE and A level and other level 1/2/3 qualifications
·         Inspiring Textiles in the Classroom
·         Textiles New Technologies including Wearable Electronics and Smart fabrics
·         Innovative Use of CADCAM in textiles projects
GCSE Schemes of work made easy
Review and clarify vital GCSE requirements from all boards

Learn about essential FREE new teaching resources

Explore exciting new ideas for teaching the content

Work together to help plan your scheme of work for 2016-18, faciltated by leadiing experts, moderators, authors and experienced teachers

Many have a free twilight masterclass and networking social to finish off a great day!

Only £165 (+VAT)
What teachers say about this day's event:
"Absolutely superb. So grateful to have a chance to explore the new spec in such detail and to be guided by such friendly and knowledgeable experts! I am so relieved to now have a framework to base my lessons on and the lunch was absolutely delicious – you really spoilt us. Thank you."
"Thank you it was a great day, really useful and very tasty too!"
"So much information cascaded to delegates. Went away much happier with a clear knowledge of the way forward for planning for the new exam." 
With Anita Tull
An experienced teacher and prolific author who has taught food, nutrition and cooking skills to children, teenagers and adults in a range of different schools and colleges for the past four decades. She has written a number of food and nutrition student textbooks, including Food and Nutrition (OUP), OCR Food and Nutrition for GCSE (Hodder) and the new AQA GCSE Food Preparation and Nutrition textbook and accompanying resources (Illuminate Publishing). She has recently been awarded a PhD by the Centre for Food Policy, City University, London for a thesis entitled 'Why teach (young) people how to cook? A critical analysis of education and policy in transition'.
Anita is joined by Louise, Fiona and Barbara, who have been working on the new Collins Revision Guide
Nottingham University,

Sutton Bonington Campus Leicestershire

Monday 20th June

Presenter Anita Tull and Louise Davies 

LAST FEW PLACES – BE QUICK

Brighton Stadium

Plus free event 4-6.30pm 

Weds 29th June

Presenter Anita Tull and Louise Davies

LAST FEW PLACES – BE QUICK

Cambridge

Thursday 30th June

Presenter Anita Tull and Fiona Balding

LAST FEW PLACES – BE QUICK

iPro Stadium  Derby

Plus free event 4-6.30pm

Thurs 7th July

Presenter Anita Tull and Barbara Rathmilll
With Helen Buckland
Helen Buckland was a Food and Nutrition teacher in a secondary school in Devon for many years. She has worked as an examiner for GCSE Home Economics: Food and Nutrition for one of the major examination boards for several years.Helen has recently co-written a text book and associated materials for the new GCSE Food Preparation and Nutrition, which has been developed to replace the existing GCSE specifications in Catering, Food Technology and Home Economics Food and Nutrition.
Helen is joined by Louise, Fiona and Barbara, who have been working on the new Collins Revision Guide 
Heaton Manor School, Newcastle

Friday 27th May

Presenter Helen Buckland and Fiona Balding 
With Jacqui Keepin (Drew)
Jacqui's skills span both industry and education, and is most valued in her role as Principal moderator. She initially trained and working as a chef, Jacqui has 23 years experience of teaching at all levels (KS3, GCSE and A level) and is currently Head of Technology at Parkstone Grammar School in Dorset. She teaches GCSE Food Technology and the CIEH Food Safety Level 2 Certificate there.  She is currently Principal Examiner for GCSE Design and Technology: Food Technology and have been for the past 7 years this involves writing the GCSE paper,  setting the controlled assessment tasks and leading the moderation process.   She has also been a moderator and assistant examiner for GCSE Catering.   In 2015 she was involved in the writing of sample assessment materials for the new specification GCSE Food Preparation and Nutrition.   An author and co-writer 'Food Preparation and Nutrition' (Hodder Education) due to be released in April 2016.
Jacqui is joined by Louise, Fiona and Barbara, who have been working on the new Collins Revision Guide
Holyrood Academy Chard Somerset

Monday 20th June

Presenter Jacqui Keepin and Simon Gray 

University of West of England Bristol

Monday 4th July

Presenter Jacqui Keepin and Louise Davies
Free Twilight Masterclass and networking 4-6.30pm
Followed by FREE Twilight sponsored by Springboard Future chef. A wonderful opportunity to experience the industry and benefit from a range of activities such as a skills masterclass, with a professional chef demonstration, drinks demonstrations, and a restaurant or hotel tour, all concluding with refreshments and networking over a glass of wine.(Join anytime 4.00- 6.30pm)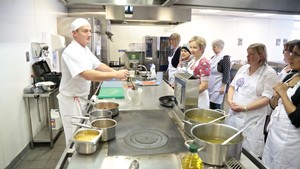 Free event 4-6.30pm 

Brighton and Hove Football Club

Weds 29th June

Free but reserve your place

LAST FEW PLACES – BE QUICK

Free event 4-6.30pm

Derby iPro Stadium

Thurs 7th JUly

Free but reserve your place
Outstanding Food Lessons
Presenters: Fiona Balding and Louise T Davies
This course will focus on the following areas to help you develop strategies to embed health and wellbeing across the school and to deliver better food lessons throughout the year.
·         Action 9 of the
School Food Plan
is centred on the monitoring of schools in relation to the promotion of a healthy lifestyle and the time and space given to lunch.
·         Under the new
Ofsted's Common Inspection Framework 2015
, inspectors assess how
"children and learners keep themselves healthy, including through healthy eating
". Inspectors will look at
"the food on offer and visit the canteen to see the atmosphere and culture in the dining space and the effect this has on pupils' behaviour."
Inspectors will also look at the
"breadth and balance of the curriculum, of which practical cookery is now a part."
This forms part of a
Personal development, behaviour and welfare
judgement
Find out how you can support your school to embed this through the guidance in the School Food Plan (January 2016 Ofsted Inspection Update)
·        Myth Busting: Ofsted do not expect specific preparation for the inspection – they want you to teach well throughout the year. We will share with you our ideas on:
o   Setting high expectations which inspire, motivate and challenge
o   Promoting strategies to show pupil progression
o   Planning well-structured lessons, with effective differentiation,  questioning, behavior management  and approaches to assessment
o   How to cope with being observed, and observing others in food

What teachers say about this event:
"I thoroughly enjoyed Fiona's presentation- it was delivered clearly with good anecdotal evidence and examples. Learned a lot."
"Fabulous venue and hosts. Subject content and delivery totally spot on . Thanks. An inspiring day with lots to act upon."
| | | |
| --- | --- | --- |
| Tyne and Wear, NE | Thursday 23rd June | |
| Eastwood,  Nottinghamshire | Friday 8th July | |
| Other regional dates | Autumn term | Bookings open soon |
Training for non-specialist food teachers
Didn't train to teach food? Come from another subject? With Suzanne Gray          From ONLY £125/day (+VAT)

What our teachers say about this 4 day course:

"Absolutely brilliant! Extremely informative and supportive throughout. Great practical experience too and up to date information. Great resources and pointers for sourcing additional materials."

"All very useful especially new developments, and resources now available, and where to find them."

London Summer School

University of East London, Stratford

Day 1 Thursday 23rd June

Day 2 Friday 24th June

Day 3 Tuesday 12th July

Day 4 Weds 13th July
Saturday GCSE Practical skills and masterclasses
Saturday workshops – No cover needed!  A day of hands on practical workshops to enable you to practice and fine-tune you skills and provide differentiated tasks for your students.
Extended Meat and Fish – Simon Gray
·         Brush up on the more complex skills – filleting round fish and chicken
·         Improve attainment by extending your students repertoire of dishes
·         Useful teaching strategies to minimize common mistakes
·         Manage one hour lessons and the longer practical exam
·         Effective, contemporary techniques to inspire you students, including basic foams and edible soils
·         Sous vide techniques and tips demystified and explained
·         Restaurant standard presentation styles and dishes linked to culinary traditions and food provenance
What past teachers say about this course:
"Brilliant day, learned a lot of very important skills to back up my teaching."
"An amazing and fun experience, jam packed with ideas."
 "The best part of the day was preparing and cooking with the chicken. The experience will be very useful especially with Year 10 in September. Thank you."
I had a fabulous time and learnt lots of skills that I can now apply and teach my students in preparation for the new GCSE, thank you."
Dartford

 

Saturday 2nd July

Bournemouth

 

Saturday 16th July

Bookings open shortly
Technician Regional events
For FOOD TECHNICIANS and TEACHING ASSISTANTS to gain best practice, top tips and great ideas with Kath Callaghan and Barbara Rathmill
What Technicians say about their day:
"The course excelled in covering Health and Safety and the new Food and Nutrition requirements. I was also very impressed with the presentation pack to refer to later."
"It was a really useful event meeting others in the same position as oneself. The course was very informative and will help me a lot in the near future."
| | | |
| --- | --- | --- |
| Milton Keynes | Tuesday 14th June | |
| Brigg, North Lincolnshire | Weds 15th June | |
| East London | Weds 15th June | |
| Yorkshire | Monday 4th July | |
| Somerset | Tuesday 12th July | |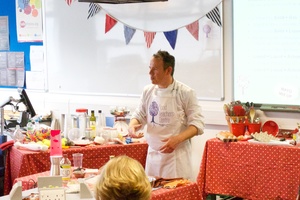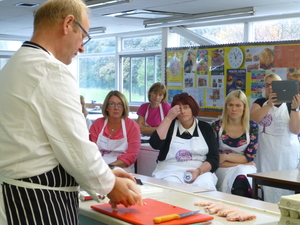 GCSE Food and  Science
Practical 
Get set for the new GCSE non exam assessment tasks with Simon Gray and Joe Mann
 Only £140 (+VAT)
What teachers say about this day:
"Fantastic, really informative and fun and massive confidence builder for the new GCSE"
"Best CPD I've ever attended. Thank you Simon and Joe. All great information/learning."
"Really motivating, inspiring and engaging. Gave me new ideas and ways to teach my pupils."
"An extremely hands on and full paced course packed with a mountain of supportive, relevant and interesting information which was pitched for all different levels of teachers and specialists. I thoroughly enjoyed it. I have a lot to take away with me and can't wait to put some of the things were took part in and were shown and advised about into practice."
| | | |
| --- | --- | --- |
| Somerset | Tuesday 7th June | |
| Liverpool | Tuesday 14th June | Bookings open   LIMITED PLACES |
| Bicester | Tuesday 21st June | Bookings open    LIMITED PLACES |
 Investigate Food 2
Barbara Monks will take you through the food science activities and Julie Messenger will cover curriculum planning and links that build through KS3 to KS4 for successful teaching of the new specification.
Practical:  KS3 / GCSE Food Science Investigations
Getting food science established in preparation for Food Preparation and Nutrition GCSE:
Understanding the working characteristics, functional and chemical properties of ingredients:
·         Proteins – Coagulation, foam formation, gluten formation,
·         pH values – raising agents, acid denaturation, extending shelf life
·         Effects of cooking – enzymes, heat, processing
Presentation: Launching New GCSE Food Preparation and Nutrition 2016
·       Understanding the content of the GCSE food preparation and nutrition   
·         Exploring practical food science
·         Food Science progression across the Key stages
·

        
Useful teaching resources for the new GCSE
| | | |
| --- | --- | --- |
| London | Weds 22nd June 2016 | Bookings open WAITING LIST |
| Birmingham | Thurs 23rd June 2016 | |
| Bedford | Weds 29th June 2016 | |
| Manchester | Tues 5th July 2016 | |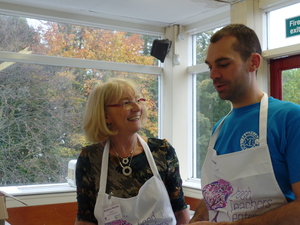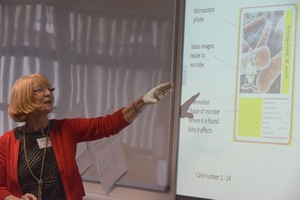 www.foodteacherscentre.co.uk
How to get in the Closed Facebook group………….
We have two opportunities to join us on facebook – one is a public page for everyone to 'LIKE'. We post news stories about food teaching and news, so please go to this page and 'LIKE' it to get news in your facebook newsfeed.

Our second place is the closed is a closed group only for food teachers and trainee teachers.

The closed group protects the conversations within the food teaching community only.  Once you have requested to join we will send you a message and ask that you confirm the current school you work in and we will check that this matches our records. Please check your 'other' inbox folder, as this message may go there if you have a secure facebook account.

Once cleared to join the group you accept our guidelines of participatio

n.

 
https://www.facebook.com/groups/foodteachers/
 

Best wishes from the Food Teachers centre team

Do you know another food teacher?

Please also pass on this newsletter and encourage your colleagues to sign up for this monthly newsletter. Every term we will have a prize draw from our email list – one lucky subscriber will get a free place on a training event of their choice.

We look forward to seeing you at our next events

Louise T Davies, (Founder Food Teachers Centre)
Bright Ideas Food and Health Consulting Ltd  
Registered Office 69-71 East Street Epsom Surrey KT17 1BP   Registered No 9096275    VAT No 189 4024 84