Hope that this email saves you some time as we bring the latest news straight to you.

1.Respond to the T Level post 16 consultation Catering

2. Free Culinary Arts 4 day course at Feb half term

3. Entries for Teflon Diamond Standards Awards close this week

4. Exploring Food and Nutrition at KS3

5. Tunnocks TeaCake Challenge 'SEASONS'

6. Food Futures – Catch up with OFSTED, OFQUAL and NEA with our On-Line ticket

7. Facebook Mentoring – sharing our success story
Respond to the T Level Consultation – this closes Midnight 11th Nov
T Levels are new courses coming in September 2020, which will follow GCSEs and will be equivalent to 3 A Levels. These 2-year courses have been developed in collaboration with employers and businesses so that the content meets the needs of industry and prepares students for work.
T Levels will offer students a mixture of classroom learning and 'on-the-job' experience during an industry placement of at least 315 hours (approximately 45 days). They will provide the knowledge and experience needed to open the door into skilled employment, further study or a higher apprenticeship. You can read the DRAFT PROFESSIONAL CATERING
PROPOSAL HERE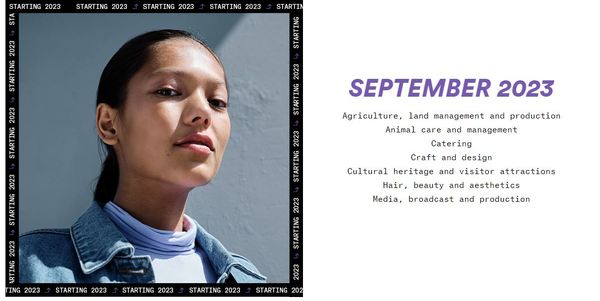 There are many concerns amongst our community about the breadth of T Levels that are required across the food sector as a whole, which are currently not being developed to ensure there are sufficient qualifications to meet all sector needs (across food science, manufacturing, technology, nutrition and health), as well as Hospitality and Catering. Teachers in our schools no longer have an A Level in Food and Nutrition, or Food Technology to offer students. They are concerned that their current Level 3 Diploma and certificate in Food Science and Nutrition must still be offered for that career progression, in addition to a variety of Level 1,2, 3 shorter than 3 A level equivalent qualifications be available to schools, so that learners have clear routes for learning and progression.
17th-20th February 2020 Culinary Skills Accredited Course
Introduction to Culinary Skills Certificate

**FREE, Fully Funded **
COMPLETED Applications close 31st Jan 2020 – or when places are full
We are delighted to be working with the prestigious Westminster Kingsway College, London to bring teachers, support staff and technicians who do not have any food qualifications a chance for training and recognition.
This course is ideal for non specialist teachers, OR those who have NO or LITTLE FOOD TRAINING and those who would like to improve their practical skills to a higher standard to teach KS3 and exam classes.
This course is NOT intended for those with degree level food qualifications and advanced practical skills or work experience in the catering industry.
This is a FREE intensive FOUR day course 'Introduction to Culinary Skills'. It is from 9.00am – 6pm for four days, and attendance is required for ALL four days to be considered during the application process. You must attend at 8.30 on Day 1 to register for the course.
Course Description: The Westminster Introduction to Culinary Skills Certificate is an intensive hands-on certificate programme in professional cookery education that offers expert tuition, fit for purpose equipment and facilities, top-quality ingredients and tuition in classic and contemporary European recipes. In eighteen hours total, you will experience a comprehensive foundation in the art of preparation and cookery in modular formats.
1.Basic Food Preparation and Cooking
In this course module, you will learn the fundamentals of the science of preparation and cookery ranging from vegetables, fish, meat, poultry and farinaceous items.Cookery principles are addressed and an explanation of wet and dry methods developed. Extensive use of commodities to create professional dishes within the timeframe.
2.Introduction to Kitchen Equipment and Health and Safety
This module introduces you to the practice of working with professional equipment and the health and safety implications in the workplace. Developing knowledge and understanding of the types of kitchen equipment, utensils and knives appropriate.
3.Food Safety in Catering
This module will introduce you to the knowledge you will need to enable you to take personal responsibility for food safety as well as understand the basic principles of food safety necessary for working in the hospitality and catering industry preparing food. The unit identifies some of the necessary good practice including the legal requirements that must be applied to food, its storage and cooking, as well as the basic principles of good practice needed to keep and maintain food areas/kitchens clean and safe.
SPECIAL NOTES regarding this course! The process for coming on this course is very different to our other courses – PLEASE READ CAREFULLY!
More information
https://culinaryskills-feb2020.eventbrite.co.uk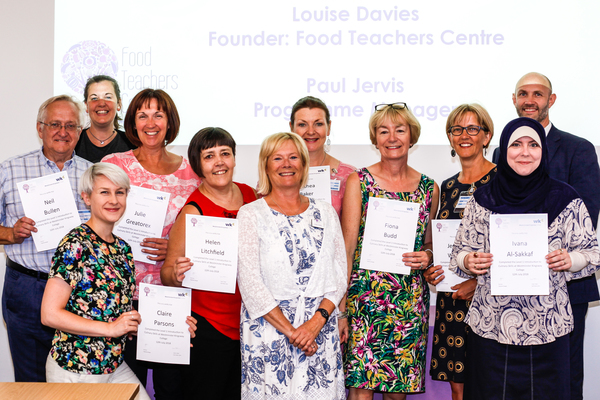 Entries for Teflon Diamond awards close this week
Teflon Diamond Standard Awards deadline is THIS Friday!
There is still time for your students to enter their signature recipe into this year's Teflon DSA cookery competition.
Students have until Friday 15th November to enter a recipe online via teflondsa.co.uk or via post to be in with the chance of winning a life-changing Specialised Chefs Scholarship, cookware & a cash prize!
Paul Dayman, Chef Lecturer of the Bournemouth & Poole College and judge for this annual event says, "Its an inspiring event. No one leaves forgotten and the students leave a better chef than when they arrived. The experience they gain on the day is invaluable and gives the judges a chance to identify future talent. Some students have entered the competition, did not win but gained enough experience to enter the following year and succeeded on winning the scholarship."
Good luck!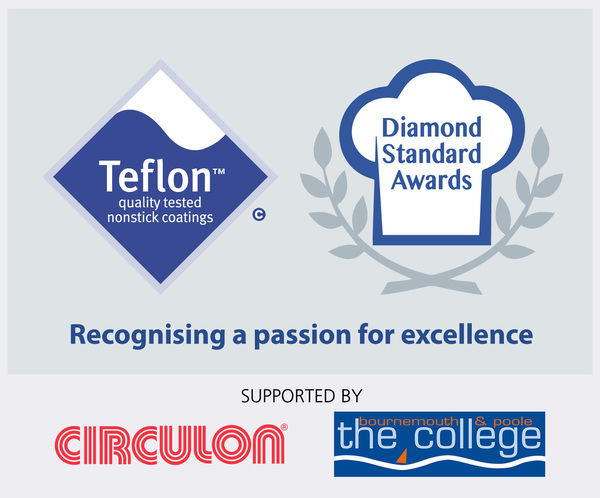 Exploring Food and Nutrition at KS3
Combine the essential ingredients that will develop knowledge, understanding and cooking skills through Key Stage 3, with topics linked directly to the new GCSE specifications.
Introduce students to the course with accessible, age-appropriate content
Develop nutritional understanding, as well as practical skills
Save time with 57 ready-made lesson plans, including 30 practicals, that can be delivered in just 50 minutes
Provide reliable support for all teachers, whatever your level of expertise
Build a solid foundation for the new GCSE specification
What resources are available? Save 20% on textbooks!
Did you miss us at the 'Food Futures' conference earlier this month?
You can still sample our resources and make the most of our special discounts for Food Teacher Centre Network subscribers.
Download your free sample of our textbook, sign up for a free, no obligation, 30-day trial of our Teaching & Learning Resources or place your order below.
Don't forget to enter the discount code WR0005858 at the checkout to save 20% on textbooks*.
*Terms and Conditions apply. UK and European educational establishments only. Orders must be placed via www.hoddereducation.co.uk by 30/11/19. Not valid in conjunction with any other offer. 20% discount only applies to Exploring Food and Nutrition for Key Stage 3 textbook. This discount code cannot be applied retrospectively.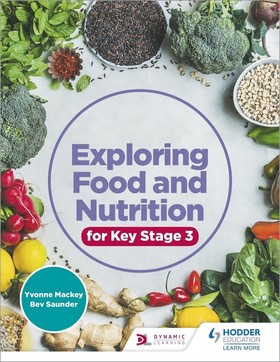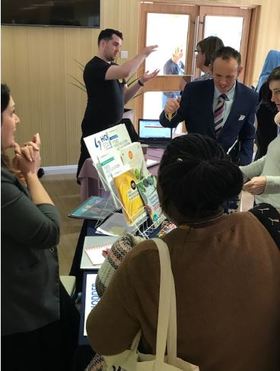 Food Teachers Centre and Tunnocks Teacake Challenge 2020
This is an On-LIne Training Room that allows you access to the video presentations (live and recorded), handouts, resources, and live discussion from our event
'Food Futures' held on SATURDAY 2nd November
How does it work?
1. Buy your ticket on Eventbrite.
2. You will be emailed a ticket with a weblink to the Training Room. Enroll in the training room, by stating your order number (from your ticket) and your name.
3. You will need a facebook account, but can access the training on mobile, tablet or computer, at any time. Unlimited access, for a full school year.
4. Watch some LIVE video presentations in the training room. The training room will be divided into training topics, so pick and mix the workshops that you want to create BESPOKE training for you.
5. Participate by asking questions via the presentations and giving feedback in the group.
The training room will includes:
Key Note presenters
Louise Davies, Founder Food Teachers Centre
Brian Oppenheim, HMI, National Lead for D&T, OFSTED :

Inspection evidence and OFSTED framework D&T: Food

Sarah Old, Senior Manager for Standards, OFQUAL :

Feedback on the current Food exams and standards

Sandra Kelly, Director for UK Skills and Policy, People 1st :

Future Skills and T Levels

Ursula Arens, British Dietetic Association Ambassador of the Year 2019 :

Blue Dot – An environmentally sustainable diet toolkit
Your Exam Board focused workshops – for AQA, EDUQAS, OCR, H&C and BTEC
with Jan Hanly, Jill Oliver, Adele James, Sandra Heinze, Caroline Mousedale and Melanie Williams
Update on NEA/ unit assessment 2019-20.Where are you in the NEA process and current questions? (Please bring any live work for feedback from group).
Top Tips presentation – Make a difference to your results.
NEA 2 Discussion: Planning, preparing and managing the NEA 2 process.
Resources for effective preparation and teaching.
Best practice and practical workshops
BTEC Home Cooking Skills and teaching SEND (with Melanie Williams and Sarah Badzire, Claremount Special School).
Level 3 Food Science and Nutrition (with Sarah Derwent, Droitwich Spa High).
Practical Food Science* (with Joe Mann, Food Teachers Centre).
Sensory Science in Practice* (with Barbara Monks and Julie Messenger Food Teachers Centre).
Some information, the recipes and videos will be shared from the practical skills sessions
Basic skills with fresh fish* (with Paula Williams, Billingsgate Seafood Cookery School).
Mince It* (Meat, game and vegetarian high-level dishes that are minced, shaped and formed) – (with Simon Gray, Food Teachers Centre).
What did the teachers say about this training?
Just sat down in a free lesson to look through all of the units from saturdays conference. I just had to email to say how brilliant they all are and thank you I have been teaching forever! But am still learning lots of things so thank you. It feels like Christmas Day when I am opening up so many brilliant resources. Will watch the videos again when I have more time.
I don't think there is any other teachers CPD course where you could get OFQUAL & OFSTED in the same room as each other. Good to clear up the myths.
Excellent content. All content was relevant and interesting. I really like the fact that power points and handouts are available for all workshops. It was hard to choose which one to attend but this way I can still access the information from all of them.
Good that it was Saturday as it is difficult to get out of school, very useful content, love the practical aspect of the afternoon, love the fact that all other workshops not attended are available for us to download
Had an excellent day, found all the speakers were very knowledgeable and relevant to food teaching with current issues being discussed. The event was also very good for networking
Shouting Proud about our Facebook mentoring programme
Over the past year or so, we have been piloting and testing the various versions of a wonderful new group tool on Facebook, that allows teachers to mentor others in a structured way.
We love this tool as it has helped so many of our teachres to get the help that they need and have brought people closer together as a community.
We are also very proud that our group has achieved such success in the programme, and record numbers have passed through it, that we are used as a model case study on Facebooks global website for SOCIAL GOOD. You can
read about us here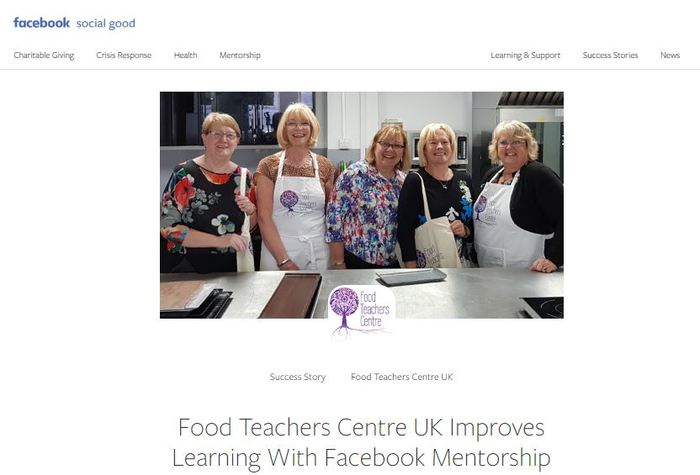 Please join the mentoring programme if you can! If you have any personal succss stories to share with us we would love to hear them from you. Do get in touch if you want to know more.
Best wishes from the Food Teachers Centre team
Volunteer Associates and Ambassadors throughout the UK with a passion for 'Better Food Teaching'.
The Food Teachers Centre is a place of:
creative and innovative ideas and action
If your organisation or company would like to work with us – please do get in touch at info@foodteacherscentre.co.uk
www.foodteacherscentre.co.uk
Bright Ideas Food and Health Consulting Ltd
Registered Office 69-71 East Street Epsom Surrey KT17 1BP Registered No 9096275 VAT No 189 4024 84