Just some support to keep you updated:

2020/21 Assessment – The exam challenges this year

Meeting with your senior leaders to discuss what is needed for your NEA.

COVID-19 catch-up funds 

Free FISH training

Advice you may have missed in the group:

Health and Safety

2020/21 Assessment – The exam challenges this year

The Food Teachers Centre are aware that the assessment process for the range of food examinations has been disrupted in many ways depending on the school situation, facilities, staffing and many other factors. This information seeks to provide guidance and support you when discussing the requirements and planning with your senior leadership teams. 

 
OFQUAL, JCQ AND EXAM BOARD (requirements and further changes that may yet happen)
Please bear in mind that OFQUAL and the exam boards are monitoring the situation very closely and looking for some best options.  This does not just affect our subject, it affects Science, Music, Dance, Drama, Photography, PE, Art so these are wide reaching decisions that affect a huge number of candidates.
They will not rush into any decision, its far reaching and they must plan carefully. We know that this feels frustrating for you and there is a lot of concern about fairness across the country and the differences there are with some schools being able to cook, some only a little and some not at all.
We have been collecting information about what is happening on our schools via a
new poll HERE
 to provide OFQUAL with an accurate picture and inform their discussions.
For now, we recommend that you try to continue with preparing for NEA 2 as best you can. As tricky as this is there are 3 good reasons to keep trying to get the practical cooking built into your plans (even if NEA may not be finished or required by May 2021):
Students choose our subject because they love cooking and they need these skills as young adults.
You will require evidence for the exam board, particularly if a full NEA is not possible by next summer.
Cancelling all cooking would demotivate our candidates. If headteachers choose the route of class-based learning for the rest of the year, we know that performance will be lower in those students who learn by doing. So do your best, within all the current constraints:
Cooking, where this is permitted
Supporting students with home learning of cooking
Setting homework that involves cooking suggested dishes for their families
Gaining evidence and feedback via photos, family evaluations and so on
Using class-based learning to practice the planning, researching and evaluating parts of NEA2 with similar tasks (but not live tasks)
Try not to worry if you are unable to do NEA 2 this term, OFQUAL always planned this as an end of course assessment so, 12-20 hours ahead of May 2021
Stay in touch with your board and NEA advisers (your exam officer should have this information to share with you). Please check for the latest advice from your exam board, be signed up to their email alerts and newsletters, visit the website and download the Guide to Teaching and any updated advice.
Meeting with your senior leaders to discuss what is needed for your NEA.
We have set out a simple summary of the minimum you need for your Year 11 so that you can be very clear with your SLT what is REQUIRED by your board.  This MINIMUM is not ideal and should not be used in future, more normal years. But we hope that it helps you to have a planning discussion with your SLT to work out the best way forward.  We hope that this guidance, together with the CLEAPSS documents about how to conduct food lessons during C19 will assist you in orking with your SLT to get the NEA planned for next term.
NOTES FOR YOUR SLT: You can access this document here (and attached to this newsletter) and use this as a basis for discussion at school, particularly where you have not been able to do practical work this term.
COVID-19 catch-up funds – key points for teachers
The government announced (July 2020) £1 billion of funding to support children and young people to catch up. This includes a one-off universal £650 million catch-up premium for the 2020 to 2021 to ensure that schools help pupils make up lost teaching time.
You can find a useful
SUMMARY DOCUMENT
attached to this email
or HERE
How much is available?
Schools' allocations are calculated on a per pupil basis, providing each mainstream school with a total of £80 for each pupil in years reception through to 11. A typical secondary school of 1,000 pupils will receive £80,000.
When are the payments being made?
The first payments have been made. The second grant payment will be made in early 2021 and third in summer 2021.
How can the money be used?
Schools should use this funding for specific activities to support their pupils to catch up for lost teaching. Schools have flexibility to spend their funding in the best way for their cohort and circumstances.
Covid – 19 support guide for schools (EEF)
click
here
How the funds can be used, examples include:
Supporting great teaching:
providing opportunities for professional development (including on how to make a success of remote learning)
training and support to adjust to changes in organisational and logistical aspects of school life
mentoring and support for early career teachers
Pupil assessment and feedback:
subject-specific assessments to identify particular areas where pupils have forgotten or misunderstood key concepts
How is the CATCH UP fund being used in your school?  Can you make a case for CPD linked to the budget?
Please note that our training rooms for On-Line professional development can be funded using catch up. All our training rooms provide a year of unlimited access, a mix of recorded presentations and live meetings and mentoring.
Live meetings taking place in our training rooms this term
NEA TOGETHER MEETINGS
  included in your 
£20 donation
is a full year of meetings, plus all the learning units.
Thurs 26th Nov 7pm – AQA NEA TOGETHER
Weds 25th Nov 7pm – EDUQAS  NEA TOGETHER
GCSE BOOST for lower abilities
Weds 9th December 7pm – Written paper tips for lower abilities.
Recorded if you miss it.
BTEC HOME COOKING SKILLS
Mon 30th Nov 7pm – Preparing for Assessment
Mon 25th Jan 7pm – Internal Verification and Standardisation Process
Recorded if you miss them.
Teaching for Higher Grade NEA 2 
Pasta Technical Skills for
Higher NEA2 Grades: Monday, 23 Nov 8pm
Meat & Fish Technical
Skills for Higher NEA2 Grades: Monday, 30 Nov 8pm
Presentation Skills for
Higher NEA2 Grades: Monday, 7 Dec 8pm
Research for Higher NEA2
Grades: Monday, 14 Dec 8pm
Top Marks WJEC Hospitality and Catering Level 1 and 2
Sat 21st Nov 10am
Preparing your Students for Unit 1 Assessment (exam) with Anita Tull
Weds 25th Nov 7pm
Working with Challenging behaviour with Alice Swainston
Thurs 26th Nov 7pm
Authentic Learning – ideas for making it real with Frances Shopland
Weds 2nd Nov 7pm
Mock NEA during Home Study with Sue Smeaton
Thurs 3rd Dec 7pm
Teaching unforgettable AC4.4 EHO with Ashley Bowe
Sat 5th Dec 10am
Teaching Multiple needs in the classroom with Dan Smith
AND
Sat 5th Dec 11am
Different ways of delivering the course. Knowledge Organisers for Independent Learning with Rebecca Marriott
Thurs 10th Dec 7pm
Interactive Approaches to job roles with Vikki Bradley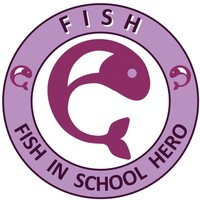 Fish In School Hero programme
Food Teachers rock CPD on a Saturday
Saturday 17th October saw over 340 foodie colleagues join us for our first virtual 'Be a FISH Hero' workshop online in the FISH Hero training room.
The programme supported by the
Fish Mongers Company
, was launched online after the success of our initial pilot phase on the East coast was brought to an abrupt slow down because of the first national lockdown. curtailing our plans to work face to face with teachers, students and our industry partners.
After an update on the programme from Louise and Simon, Alex White from British Nutrition Foundation gave an interesting presentation on the health benefits of eating fish and how to engage teenagers to consume more fish. Tarik Ramjaun, lecturer in Culinary Arts, University of West London took the baton next with a great presentation on sustainability and the biodiversity of our Seas.
There was even a practical session, supported and filmed by
Cornwall Good Seafood Guide
in partnership with
Pengelley's
fishmongers. Shop owner Rob talked teachers through the quality indicators to look for when buying fresh fish and then went on to demonstrate how to fillet flat and round fish. Rob then passed the fillets onto Simon who cooked up a delicious Megrim dish, just meters away from where the fish was landed a few hours earlier on the quayside in Looe, Cornwall.
Spot prizes generously donated by
Alaskan Seafood
were also up for grabs, as a thank you for completing the workshop evaluation.
This event was recorded and is still available exclusively in the FISH Hero programme training room in Unit 2. This training room is FREE to join for all members of the Food Teachers Centre Community.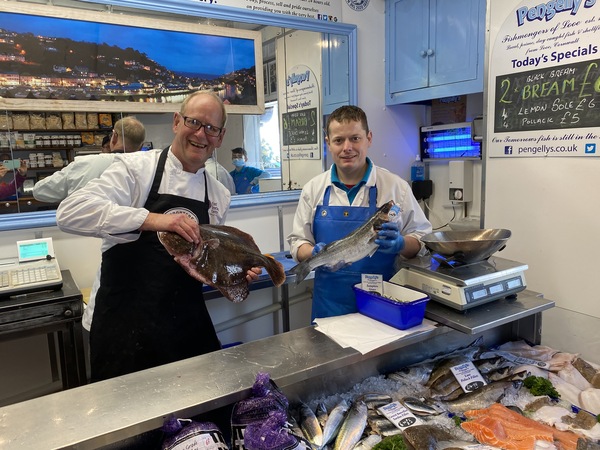 EXAM SURVEY – do those schools with smaller classes and more funding get better results? – Help us find out……
We are running a long-term study on results.
 Each year we ask teachers to complete a short survey. Over years we are comparing results and look for trends, for example – Do the best results come from schools that pay attention to class size, give adequate teaching time, and allow staff to attend training?  We intend to use the results to help EVERYONE gain better provision for teaching.
We have been approached by those reporting to government on the cost of ingredients and this information helps us provide an accurate picture of the funds that you receive and how effective this is.
PLEASE COMPLETE THE SURVEY
Tunnock's Teacake Challenge 2021
Teacake Travels Around the World
This Challenge is great way of practising presentation skills, with very little outlay. It makes for a fun lesson, especially at the end of this tricky term, or to create something nice to kick off 2021. What's more, the Challenge can be delivered via remote learning.
"Teacake Travels Around the World"
The Challenge for 2021 is to present a Tunnock's Teacake to the theme of "Teacake Travels Around the World". Judging criteria are: presenting a stunning dish, creativity, skills and the use of ethically sourced ingredients.
Your idea should reflect traditions, sights, smells and/or tastes of a chosen country or culture. Ingredients do not have to be sourced from a chosen country if this adds to food miles, alternatives are acceptable.
*One student can be entered for each of the categories from each school.
 CLOSING DATE 25th APRIL 2021
Link to the
POSTER
to promote the competition at schools
Categories
Up to 14 years of age
14 + years of age
Most novel
How to Enter
Teachers who enter their schools MUST be members of the Food Teachers Centre Facebook group, and this automatically gives you membership of the
Tunnock's Teacake Challenge group
. All entries MUST be accompanied by complete entry details for each student which can be found in the Teacake Challenge group "How to Enter". Entries WILL NOT be accepted without completed picture entry details.
Please read the How to Enter and Rules (T&Cs) section of the Tunnock's Teacake Challenge for full details
It has been hugely successful in the last two years 
It is possible to order books featuring the entries and winners for £8 plus p&p.
We have launched our Teach Food campaign this term to encourage more people to become Food Teachers. Potential teachers come from all sorts of different backgrounds, have degrees in non-food related subjects but are willing to retrain and are looking to work with young people.
Our Teach Food Champions will help us pass on the Teach Food message via social media posts on Twitter, Facebook and LinkedIn, and via their school websites and newsletters. We provide all the content and images to make this very simple.  If you would like to help pass the message on, for more information please read more and sign up on
here
. We look forward to hearing from you and thank you in advance for helping us spread the word!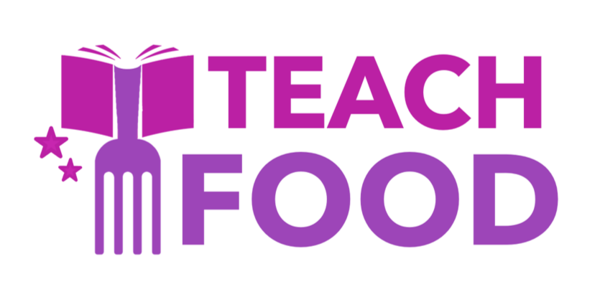 Treats on Tuesdays in  Food Science Training Room with Barbara Monks
Join Barbara Monks as she shares some of the resources in the Food Science Training room to cover basic food science.
Each week for 5 weeks on Tuesdays this term Barbara will take a food science topic and cover the simplest ways to introduce the science, covering what you might be cooking, what to say and why it's relevant plus a couple of questions you might be asked by students (with answers).
Next term these topics will be revisited with a more advanced approach.
Check out Barbara's posts on Tuesdays and send your own questions her way.
New resources have already been added to the Food Science Training Room UNIT 14 comprising of science snips and Make, Eat, Learn mini projects for students to use.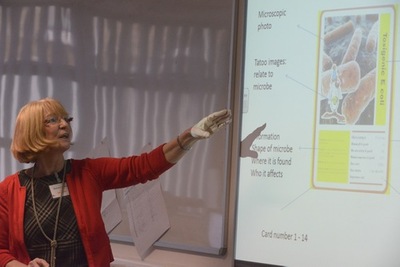 from
Food Teachers Centre team
Volunteer Associates  and Ambassadors throughout the UK with a passion for 'Better Food Teaching'.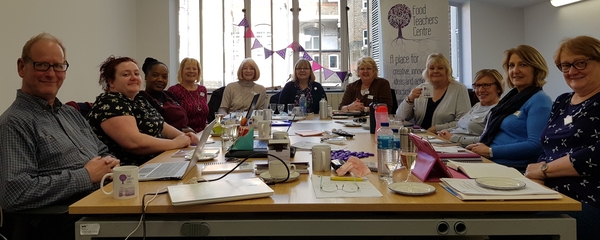 The Food Teachers Centre is a place of:
creative and innovative ideas and action
If your organisation or company would like to work with us – please do get in touch via our website or facebook page/facebook group