This is a challenging term , we are here to support you!

This is a very difficult and exhausting term. Many of you have voiced your concerns that practical work and extra cleaning have been challenging and you are worried about lack of practicals impacting on your results.  We are closely monitoring the situation and passing on information. We can only reassure you that you are doing your best in difficult circumstances, each school is very different in how it has been able to timetable lessons.

Please don't panic if you are not cooking yet, you are not alone. You will obviously be concerned about your exam groups – the DfE is still discussing arrangements and the 2021 exam timetable as learning continues to be disrupted.  We still maintain that our advice is not to hurry into the practical exam and allow the students some time to settle and practice exam requirements before doing the final NEA, as it is intended to be carried out near the end of the course.

Advice you may have missed in the group:

Health and Safety

 
Upcoming Dates for your diary
LIVE EVENTS in our on-line training rooms:
NEA TOGETHER MEETINGS
  included in your 
£20 donation
is a full year of meetings, plus all the learning units.
Thurs 15th October 7pm – AQA NEA TOGETHER
EDUQAS October DATE tbc – check the training room
Saturday 14th Nov 10am – OCR NEA TOGETHER
EDUQAS and AQA November DATES tbc – check the training room
Sat 17th October 10-12.30 Free workshop – sign up and more details here
Recorded if you miss it.
GCSE BOOST for lower abilities
Mon 19th October – Where are NEA2 marks lost by low ability students?
Mon 2nd November – NEA2 Teaching tips for lower abilities.
Recorded if you miss it.
360° FOOD (KS3)
BTEC HOME COOKING SKILLS
Mon 12th October – Level 1 and Level 2 Schemes of Work
Mon 26th October – Assignment Writing and Assessment paperwork
Mon 9th Nov – Teaching Home Cooking Skills in parallel to GCSE (within  one teaching group)
Mon 30th Nov – Preparing for Assessment
Mon 25th Jan – Internal Verification and Standardisation Process
ALL recorded if you miss them.
LOCAL FOOD SYSTEMS and SUSTAINABILITY WORKSHOP – FREE
Save the date 18
th
November 4.30-6pm
Free workshop with a set of great FREE resources to teach sustainability for GCSE and Hospitality and Catering courses. Booking link will be circulated shortly. Also recorded for catch up.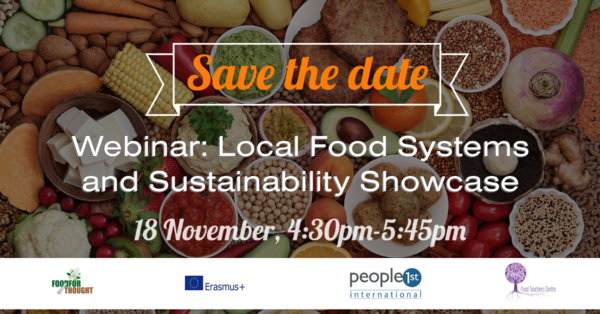 Talk to the TEAM and colleagues to get help
ON-LINE informal chat session in Facebook ROOMS
Do check the Facebook group
Rooms section
for current list and times, but this includes
Need one to one help?
And don't forget that we have a brilliant
Mentoring programme
with over 80 expert teachers ready to help you. Don't be afraid to reach out and ask.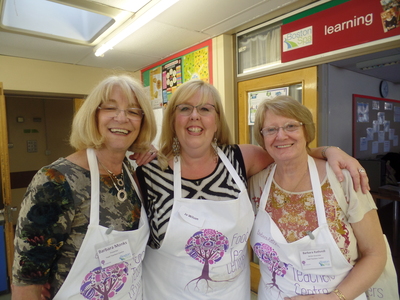 Do you feel your results are affected by class sizes and lack of budget?
Please take a few minutes to answer our research questions
Each year we ask teachers to complete a short survey. Over years we are comparing results and look for trends, for example – Do the best results come from schools that pay attention to class size, give adequate teaching time, and allow staff to attend training?  We intend to use the results to help EVERYONE gain better provision for teaching.
PLEASE COMPLETE THE SURVEY
TOP TIPS for using visualisers in Food lessons
by Suzanne Gray
There has been much chat on the Facebook group recently about Visualisers. They are not the answer to every problem (nothing is!) but, if used effectively, they can be a helpful tool to maximise students learning, particularly with remote teaching.
We won't be making recommendations as each circumstance is different, but the more expensive visualizers offer better features – choice of WiFi or wired, zoom and better image quality. An affordable way of getting visualizer results can be achieved using the video on your mobile device and some home-made apparatus to hold it in place.
Link
Mobile devices can be used as a portable visualiser. For Android download (free)
IP webcam
to link to your interactive white board. No need to get student work to the front to show on a visualizer, simply wander around the class, and point your mobile device.
TOP TIPS
Model skills and record how to create different dishes – demonstrate a close-up technique which would otherwise be difficult to show to the whole class and then leave playing in a loop
Use as a magnifying glass to show closer detail. Record changes over time e.g. mould forming on a piece of bread- photograph the bread daily using the visualizer, turn images into a video (time lapse)
Show students how to answer NEA briefs and how to lay out their work
Feedback part way through or at the end of a task – Share student's work or answer to exam questions ask the others to evaluate… which parts are strengths? Are there any areas which could be improved? Are there any details which are missing?  Show an answer, how many marks, justify, improve. Or simply celebrate.
Discuss how to structure written evaluations, recipes or time plans for NEA and then model writing an exemplar.
Show text or images without the need for photocopying.  Use the visualiser with your interactive white board and annotate test/images with pupil comments, thoughts, and ideas.
If you can rotate the camera on your visualiser, you can point it towards the class and use it as a webcam to video conference. You need to install video conferencing software and you might need an external microphone.
"Replacing written marking with immediate verbal feedback means I haven't taken a set of books home in 18 months. Here, a piece of work is placed under visualiser, live marked and improvements suggested by the class. They improve theirs having been made to think – the vital step." (Anonymous)
Getting the most out of the Resource Bank
Hi. I'm Suzanne Gray, the volunteer Associate of the Food Teachers Centre who oversees the RESOURCE BANK.
This is a facility which allows you to access files that have been uploaded to Facebook via Dropbox in case your school blocks Facebook. These are categorised and saved with easily searchable filenames. When you register you can only view and download rather than edit, to prevent anything being deleted or damaged.
If you have materials to share please upload the Facebook, I will pick it up weekly and then upload to the Resource Bank.  If you have any issues with sharing in this way contact
Suzanne
Recently added sections include a Home Study section which includes work for all year groups as well as advice on setting up home learning and useful "how to" files for using online tools.
A new addition which I am currently building is the packs for teaching in "School Bubbles". This includes information on how to implement C19 advice into your classroom, risk assessment examples, and ideas and resources to support Autumn Term 2020 teaching.
Register here
You have to be a member of the Food Teachers Centre to share resources.
Current competitions highlights
Tunnock's Teacake Challenge 2021 Coming Soon!
The Tunnock's Teacake Challenge has been hugely successful in the last two years, and we are pleased to announce that Tunnock's are once again going to sponsor for the 2021 Challenge. We are finalising details, so keep an eye on announcements!
It is possible to order books featuring the entries and winners for £8 plus p&p.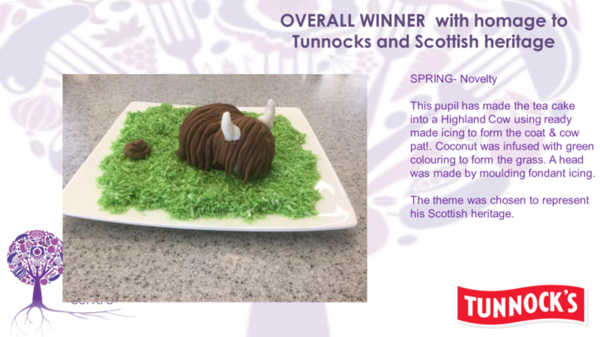 Inspiring Culinary Generations 2020-21
Entries close 30th October 2020
Aspiring Student Chef (16-18) – Specialised Chefs Scholarship, £500 cash prize & £1000 worth of kitchenware for the school/college.
Aspiring Student Chef (11-13 & 14-16) – Specialised Chefs Scholarship, £200 cash prize & £100 worth of cookware
Keen Family Cook – selection of chef recommended kitchenware
Keen Home Cook – luxury hamper brimming full of cooking/foodie goodies & £500 worth of cookware.
Online and postal entries are open and can be submitted individually or via schools and colleges.
For more information
Springboard Futurechef changes the structure of its competition
FutureChef Development Programme for ages 11 to 14s – ideal for the first 3 years of secondary.
FutureChef Online Competition for 14 to 16s – Great for your Senior classes.
Are you teaching KS3 for the first time?
We have two new training programmes aimed at those teaching for the first time or reviewing their KS3 curriculum. We have even taken into account having to cope with different circumstances.
360⁰ FOOD Training Room addresses best practice in Key Stage 3, 11 – 14 years food education including:
how to plan what to teach
and why
what content to include
which resources effectively
support the curriculum
exemplar teaching schemes
and resources
safety and food room
organisation
the effective use of success
criteria in assessment
teaching in different
situations (Cov19)
ongoing support via training
room group
A one-stop shop
for leading teachers of food, teachers in charge of KS3, part-time food teachers, and those new to teaching food.   
more info
SATURDAY Cookalong is a series of live on-line skills development sessions.
The sessions are aimed at giving specific guidance and support so that you can deliver high quality KS3 practical lessons – even if you are a nervous non specialist.
More info 
is here.
Experienced teachers showing you how to prepare, cook and present a series of recipes with top tips for classroom teaching.
Health and safety points
Organisation – the room and the students
Using equipment correctly and safely
The science behind the recipe – how it works! Avoiding pitfalls
Potential problems / issues when cooking with a full class – what might go wrong!
Curriculum key concepts, healthy eating, food safety, food processing
SEN – how to develop independency in our lower ability students

HALF PRICE TRAINING ENDS SOON!