Food Teacher's
Centre
Sept 2018 News
Hello! A busy start of term and bringing you the latest news on alternatives to GCSE qualifications!

This half term is disappearing very quickly, with most schools preparing their 2nd cohort for NEA 1 and vocational assessments, although we have also been supporting many teachers that are doing this for the first time.

On Saturday 3rd Nov, we will be holding our national event, with presentations from all the exam boards – across vocational courses and GCSE, as well as Level 3 (A level equivalent), with the option to brush up on your practical skills as well with the University of West London tutors. More details are below.

What Alternatives are there to GCSE?

 

Vocational Course developments – Technical Awards, Vcerts

Last July (2017), we ran a support day for teachers choosing and delivering the new vocational courses. This was well attended and included some great presentations from exam boards, and those organisations providing free teaching resources and support such as Springboard FutureChef.

If you would like to know which exams are approved to be equivalent to GCSE then you should consult the government website, which is updated as qualifications are approved. But do not assume that because one qualification is approved for 2018 or 2019, that it will be available automatically in 2020. There is a regular re-approval process.

We have always been concerned that there are organisations spreading misleading information that a VCERT or other vocational qualification is easier to pass than the GCSE. These organisations appear to be in the business of telling your school ways to get more points on the performance tables. This is simply NOT TRUE. There are no shortcuts to more performance points. GCSE is a Level 2 award, and so are vocational qualifications that are equivalent on the performance table. Some of their guidance that VCERT can be delivered and taken in 6 months or a year is not only an almost impossible achievement, but it fails in the duty of care to pupils who deserve a balanced and fair curriculum opportunity. It damages the subject in setting up pupils to fail, leading to poor results, lack of motivation and overstretched staff.

Some vocational qualifications offer a level 1 safety net, such as WJEC Hospitality and Catering, which is helpful when looking for alternatives for your less able pupils. The subject is not easier to pass, but the learning may be more accessible for pupils, and the style of assessment suits their needs better. OFQUAL is rigorous in its pursuit of standards, so they would not allow one exam to be easier than another.

What to choose?

Since that July 2017 event, choices have become more limited for teachers

–

–

AQA Food and Catering Technical Award

was dropped by the exam board after it failed to gain government approval in 2017.

–

–

City and Guilds Level 1 and 2

may be problematic for some schools unless they run other City and Guilds courses, as there is a minimum requirement for 100 candidates.

–

–

NCFE VCert Level 1 and 2 Food and Cookery

has been with OFQUAL for re-approval for 2020, and they are now

appealing their appeal

. Its future is uncertain. This leaves centres already signed up to this exam in a very difficult position to know what to teach this year ready for 2020.

This qualification is approved by DfE in the 2017, 2018 & 2019 ONLY Key Stage 4 Performance Tables

.

This current qualification will expire on 31 August 2019 and this is the last date they can accept learner registrations.

–

–

BTEC Level 1 and 2 Hospitality Tech Awards for 2020

were not approved by Dept for Education after the

appeal of the appeal

failed. They will still be running their Home Cooking Skills Course (previously known as Jamie Oliver Home Cooking Skills), without performance points, and Level 3.
Size (Guided Learning Hours)

City & Guilds Level 2 Technical Award in Cookery and Service for
the Hospitality Industry

Pearson BTEC Level 1/Level 2 First Award in Hospitality

WJEC Level 1/2 Vocational Award in Hospitality and Catering
(Specification A)

NCFE Level 1 Certificate in Food and Cookery

NCFE Level 2 Certificate in Food and Cookery
Technical awards 2020 – you will need to look out for these here
As food teachers, we know the level of disruption that this uncertainty is causing our schools. Last year, some schools made a late switch away from GCSE to a vocational qualification, and may now have to change back or change to another approved qualification. At a time when there is no budget to waste, schools have been spending money on new books, resources and training to set up these newer courses – only to find that the courses have ceased after a short time.
Across this list of qualifications at the time of writing this email,

the only approved course outside of the GCSE suite for 2020

is the WJEC Hospitality and Catering (A)
Its predecessor GCSE Catering WJEC has an excellent track record, and many teacher supporters. There is a new book for the course by well-known author Anita Tull and Alison Palmer, and friendly helpful staff available to answer questions at the board and provide CPD for the teachers setting up https://wjec.ticketsolve.com/shows/873593255 . It also has a Level 3 Food Science and Nutrition option for progression.
If you are looking for help
W

e are running a workshop for Level1,2,3 WJEC courses at our Saturday 3

rd

November event 'Food Boost'

Exam board staff from NCFE and BTEC will also be there to talk to you and run workshops to help you with their courses, and to answer your queries and concerns.
Register for our free mentoring programme

, so that you can be matched with an experienced teacher who teaches the same board, who will be able to offer you advice and guidance.

Sign up here

.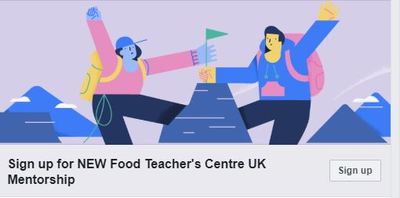 We are very excited to tell you about our new programme for this year called 'Chefs Back to School'. In order to address some of the issues we face, we are showcasing the success of your ex students by inviting them back to your school to do a demonstration of their skills to you current pupils.

Our team has led similar highly successful programmes (Student Associate Scheme (SAS) 2008-11). Whilst SAS aimed to encourage Associates into teaching as a career, a more profound unexpected impact on the pupils was discovered. Having students back in school transformed pupil aspirations particularly those in households that had never been to college or university (such as families of three generations unemployed).

We aim to get

200 hospitality and catering students

back to their secondary schools talking to

5,000 pupils
Student chefs will meet pupils, teaching staff and headteachers, increasing the visibility of this valuable subject

, creating a talking point and photo opportunity in school of a successful ex-student.

Provide food teachers with first-hand up to date information about local courses and careers, so that they are better equipped to give accurate careers advice

to pupils and parents during 'options' meetings

Forge a sustainable, long term partnership

between local schools and colleges to increase recruitment to local catering and hospitality courses and provide support between them.

We will be launching a link to register around half term.
Schools Game Changer Registrations are open for 2018-19
Free game, student masterclasses and training
Register here to apply for
– TEACHER TRAINING (Practical skills for GCSE and Vocational Level 1-3 courses)
– STUDENT MASTERCLASSES (led by trained Ambassadors)
– SUPPLY OF GAME FOR COOKING SESSIONS for 2018-19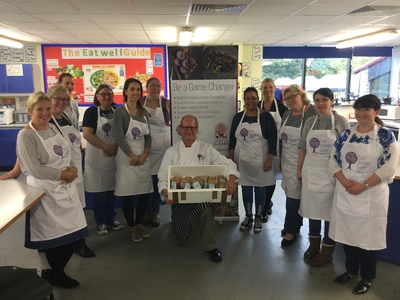 Taste of Game and the Food Teachers Centre have come together to bring you training and resources that helps you teach the curriculum.
A key aim is to upskill teachers in the preparation of game and supply schools directly with ingredients for cooking it. With training and support, we hope that you will use game confidently with your classes. The programme will match the GCSE and vocational course requirements so that 60,000 students will get a chance to experience how to prepare, cook and taste game before they leave school.
We hope that students will:
– Understand 'provenance' and how game is reared, prepared and cooked
– have tasted game, tried out some recipes and are familiar its taste, value and uses
– take home a positive message about game to the family shopper/cook, including its nutritional benefits and uses in a modern balanced diet.
All training is mapped to the GCSE and vocational examinaition courses with a focus on achieving better marks in the practical exams, and is mapped against the Food Teacher Professional Portfolio standards.
Coming up! Training and support for you
FOOD BOOST!
SATURDAY 3rd November 9.30-3.45
National Face to Face event at
University of West London, Ealing
This national training day will bring hundreds of food teachers together for a unique set of workshops and practical cooking skills sessions that focus on new qualifications (GCSE and Vocational Levels 1-3), reviewing your results and moving forward with planning and delivery.
Early Bird until 3rd October
Food Boost Key Note presenters: Louise Davies and Ross Morrison McGill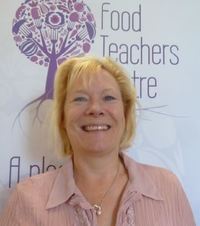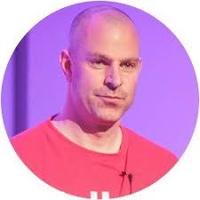 Keynote – Making sense and moving forward with the 2018 Results
Louise Davies – Founder (Food Teachers Centre)
This Food Boost Keynote will focus on
What we can learn from 2018's exam results for GCSE and Vocational courses

How to improve your course and student performance

Developing an intervention plan for Y10-11

Intervention strategies that work

Free resources to improve your teaching
Your presenter:
As founder of the Food Teachers Centre, Louise has won awards for her work with the community (2018 Outstanding Contribution to D&T Excellence Award, Global Excellence 2017 Best Nutritional Health School Engagement programme and 2017 Best Public Health Sugar Reduction Awareness Campaign) and is recognized by Facebook as a Power Admin for one of the "most active, engaging and influential groups on the Facebook platform". She works with the United Nations developing a White Paper on School Food for low income countries. She advised DfE on the new GCSE 2014-16, as well as being OFQUAL's current subject expert for D&T, Food Preparation & Nutrition and Hospitality and Catering exams. Her teaching resources have been used all over the world for by D&T/Food teachers.
Keynote – Mark. Plan. Teach. in Food
Ross Morrison McGill – Teacher Toolkit
With teacher workload and mental health issues at record levels, ideas that work in the classroom to alleviate workload and support teacher wellbeing are essential. Ross offers food teachers a range of strategies and insights into 'what teachers can do in the classroom' and 'why and how' they work. Ross's presentation is full of practical ideas which deliberately mirror the teaching process.
Mark. Plan. Teach.
shows how each stage of the teaching process informs the next, building a cyclical framework that underpins everything that food teachers do.
enables all food teachers to maximise the impact of their teaching and, in doing so, save time, reduce workload and take back control of the classroom.
Your presenter:
Ross Morrison McGill has been very popular at Food Teachers Centre events, as a D&T teacher and school leader with 23 years experience. He has written 3 books on teaching and is passionate about teacher well-being and teaching and learning. In 2010, he founded @TeacherToolkit, rapidly becoming one of the most popular websites for sharing resources and ideas around the world.
@TeacherToolkit, is the most followed teacher on Twitter in the UK. His practical, inspiring lesson ideas are what make him so successful. His 5 Minute Lesson Plan is used by teachers all over the world! In 2015 he was listed in the Debrett's 500 as one of the 'most influential people in Britain' and in education. He is the bestselling author of 100 Ideas for Secondary Teachers: Outstanding Lessons and Teacher Toolkit.

Food Boost

Exam Focused workshops – Updates and Best Practice for 2018-19

Latest NEA and Unit Assessment advice
Getting to grips with NEA and Unit assessment for Year 11 –what does it mean, how to prepare for and plan assessment
How to maximise marks, challenge most able and support all learners
Resources for effective preparation and teaching

Food Boost Workshop presenters:

AQA GCSE

– Barbara Monks, Food Teachers Centre

OCR GCSE

– Sandra Heinze, Hall Mead School

EDUQAS GCSE

– Jacqui Keepin, Food Teachers Centre

NCFE Food and Cookery L1/2

– Caroline Gallagher, NCFE Curriculum Officer

BTEC L3 and Home Cooking Skills

– Melanie Williams, Pearson/BTEC Subject Advisor for Skills Qualifications

WJEC Level 3 Diploma Food Science and Nutrition

– Sheila Watts, Waddesdon School

WJEC Hospitality and Catering Level 1-2

– Judith Shackell, Brookfield Community School

Special Needs

– We will also have a Special Needs teaching strand facilitated by Sarah Badzire, Clare Mount Specialist Sports College

Food Boost – Practical Skills focused workshops

Fine-tune and support your personal skills, from highly skilled university culinary skills tutors

Food presentation, styling and photography
Tricky pastries, pasta and enriched doughs
Knife skills with meat, fish and vegetables
Sauces, soufflés, setting, toppings, layers and fillings

These keynotes and workshops at Food Boost

from Only £150 early bird offer and free for trainees

Full day incl lunch 9.30-3.45pm
NEA Together – 12 regional events
Join your colleagues for a twilight group meeting, with video presentations and discussion to support this year's NEA tasks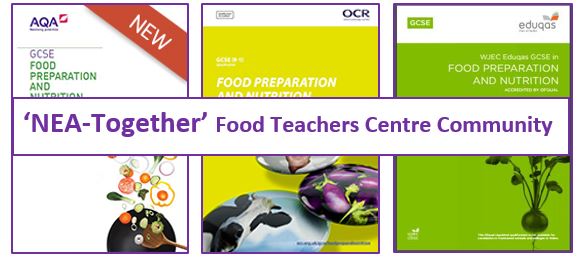 Only £20 Twilights after school
Location

Date

Book here

Wigan

Tues 25th Sept 4.30-6.30

Liverpool

Weds 26th Sept 4.30-6.30

Worthing

Thurs 27th Sept 4.30-6.30

Wolverhampton

Thurs 27th Sept 4.15-6.30

Exeter

Fri 28th Sept
4-6pm

Stockport

Tues 2nd Oct 4.30-6.30

South Yorkshire

Weds 3rd Oct 4-6pm

Newcastle

Thurs 4th Oct 4.30-6.30

Leicester

Thurs 4th Oct 4.30-6.30

Norwich

Tues 9th Oct 4-6.30

Southampton

Tues 9th Oct
4.30-6.30

Burton on
Trent

Weds 10th Oct 4.30-6.30

Mansfield

Thurs 11th Oct
4.30-6.30

Ipswich

Tues 16th Oct 4-6pm
Or if you cannot come buy all 8 video presentations via our digital ticket here
Introduction to Culinary Skills (3 day course)
22nd-24th October 2018
Westminster Kingsway College, London
£Fully funded
We are delighted to be working with the prestigious Westminster Kingsway College, London again to bring teachers, support staff and technicians who do not have any food qualifications a chance for training and recognition. This is a FULLY FUNDED three-day course Introduction to Culinary Skills'.
Course Description: The Westminster Introduction to Culinary Skills Certificate is an 18- hour hands-on certificate programme in professional cookery education that offers expert tuition, fit for purpose equipment and facilities, top-quality ingredients and tuition in classic and contemporary European recipes. In eighteen hours total, you will experience a comprehensive foundation in the art of preparation and cookery in modular formats.
1.Basic Food Preparation and Cooking
In this course module, you will learn the fundamentals of the science of preparation and cookery ranging from vegetables, fish, meat, poultry and farinaceous items. Cookery principles are addressed and an explanation of wet and dry methods developed. Extensive use of commodities to create professional dishes within the timeframe.
2.Introduction to Kitchen Equipment and Health and Safety
This module introduces you to the practice of working with professional equipment and the health and safety implications in the workplace. Developing knowledge and understanding of the types of kitchen equipment, utensils and knives appropriate.
3.Food Safety in Catering
This module will introduce you to the knowledge you will need to enable you to take personal responsibility for food safety as well as understand the basic principles of food safety necessary for working in the hospitality and catering industry preparing food. The unit identifies some of the necessary good practice including the legal requirements that must be applied to food, its storage and cooking, as well as the basic principles of good practice needed to keep and maintain food areas/kitchens clean and safe.
SPECIAL NOTES regarding this course
Certain criteria have to be met to release the funding. Please DO NOT APPLY unless:
OPEN ONLY TO MEMBERS of the FOOD TEACHERS CENTRE

You are over 19 years
old, employed in the UK
You have approval from
your employer (you have to be employed in a school)
You have to submit a
completed and signed application form
You have permission for
release from school for three days, agreed funds from your school for
travel and accommodation BEFORE you apply
You can attend the FULL
3-day course, attendance for part of the course is not permitted.
THERE ARE LIMITED places, first completed applications secure a place. A waitlist will operate.
'I would like to say a huge thank you to you and Chef Francis for the magnificent level 1 course in culinary Skills that I was lucky to take part in. Chef Francis advanced us all in such a short space of time and he has inspired me to cook and to be more confident in the kitchen. He is an excellent teacher and he made sure that we aimed high and produced the best work possible.'(teacher feedback from Feb 2018 course)
360° Food – 6 regional events
Join your Food Teachers Centre Associate team – Barbara Monks, Julie Messenger, Barbara Rathmill, Joe Mann, Simon Gray and Jacqui Keepin for a three hour session (usually 3-6pm to minimise cover needed).

This session reviews what should you be teaching for best practice at Key Stage 3 and 4, some key classroom activities to motivate and deliver the content, and advice on the best free resources that you can use to save you time.

We'll be looking at teaching:

Diet and health
Food Origins, choices and labelling
Cooking skills and food science
Food safety

£50 ONLY –

DATES COMING SOON

Look out for Doncaster, Leicester, Northampton, Preston, Manchester, Exeter, Birmingham, Bristol or Newquay
GCSE Boost
– supporting your least able grades 1-4
Presenters: Louise Davies and Jacqui Keepin
This course focuses on the new GCSE and how it is possible to support lower ability learners through the course and improve their performance. It provides intervention strategies and ideas that you can implement immediately with your Y10 and Y11.
This course covers all boards AQA, EDUQAS and OCR.
GCSE and your lower ability learners: Overview
Issues for lower abilities.
Some common SEND and how these can be supported in class
Choosing your board and exam. What are the alternatives to the GCSE exam for lower ability learners?
Back to Basics – Practical ideas to help with teaching and assessment
Focusing on essential content – knowledge organisers, targeting and simplifying
Tools that help the content stick, making learning fun, grouping and questionning
Assessment
Effective differentiation and providing different amounts of support during the assessment process, scaffolding and intervention within the JCQ regulations

Practice, mocks, tests, self-review/assessment and preparation for NEA

Where to gain marks in NEA1 and NEA 2
Brain science and what this tells us about how to prepare students for the written paper
DATES for 2018-19 will be released shortly for:
£180 – full day, lunch and delegate pack
No Cover needed for our on-line training:
On-Line Flexible Food Safety in Classrooms
Start and finish at any time! This is flexible 8 hour 'home' study, with experienced mentor support throughout, via phone email and on-line conferencing. Full accreditation.
Only £120
Our on line course includes award of Level 2 Food Safety and accreditation for the national recognised framework for food teaching standards SECTION 9.1 to 9.6 'Implementing good hygiene and safety' (listed in 'Food teaching in secondary schools: A framework of knowledge and skills' 2015 Public Health England, British Nutrition Foundation and Department for Education). Download this framework Here
This on-line course is designed for all who

teach and support in food activities in schools.
Why do we recommend that you do this course and not just a Level 2?
This training leads Level 2 Food Safety certificate but offers much more for a practising food teacher. The course is delivered by experienced food teachers, so instead of a generic course about 'Food Safety in Catering' the content is delivered in the school context. It includes essential planning and teaching information, risk assessment and other documentation relating to safe working practices. It explains food hygiene and safety, personal hygiene and safety related directly to classroom practice.
ON-LINE Food Science Tutorials for teachers
What are Food Science Tutorials?

 

Food Science tutorials are recorded presentations by Barbara Monks for food teachers. They teach you the food science of proteins, fats and carbohydrates so that you can confidently answer your pupil's questions. Three separate presentations cover the chemical and physical aspects of each of the major food groups. You can follow them at your own pace and they take you step by step.

The presentations include ideas for ways to teach food science with images and photos to support the teacher and suggestions for delivering food investigations (NEA 1) as required by all the examination boards. Coverage is designed to meet the needs of practical food work whilst also including molecular level science. Key terms from GCSE Food preparation and nutrition specifications are explained and related to practical work.

Tutorials are £40 each or £100 for the set of three.

How to purchase Food Science Tutorials. Get more details and buy here

'A clear concise and supportive resource'. (teacher evaluation)
Teflon™ Diamond Standard Awards
Young cooks on the path for success with the Teflon™ DSA
Life changing cookery competition gives young cooks a true taste of the industry.
Since its launch in 2012, the Teflon™ Diamond Standard Awards has become a fantastic platform for young aspiring cooks across the UK. The title of Keen Young Cook Winner is so highly regarded by participants and schools, that the cookery competition has had 60% of the finalists taking positive action from the competition.
More than just a cookery competition, the opportunities that the Teflon™ Diamond Standard Awards provide are endless, not only for the winner, but, for all finalists. Out of the 12 Keen Young Cook finalists, the annual competition saw 5 of them re-apply for the 2018 competition, with 3 of them reaching the final and one of them going on to win the coveted Specialised Chefs Scholarship at the Bournemouth & Poole College.
Ethan Kirkby first entered the competition in 2017, he re-entered the competition after taking on board the tips and knowledge gained from reaching the final the previous year. Alongside Sarah Blockley, he won the 2018 Keen Young Cooks category and both winners are looking to enrol this September. Despite not winning, 2017 finalist Harry Essex didn't re-enter but has gone on to enrol on the Specialised Chefs Scholarship after encouragement he received from the competition. The 2017 Keen Young Cook Winner Harriet Morgan-Barstow, continues to blossom as she is currently on placement at the Dorchester Hotel since starting her course. She also joined the panel as a guest judge for the 2018 National Final.
Entries are currently open for the 2019 Teflon™ Diamond Standard Awards and can be submitted individually or via schools and colleges. Entries close on 31
st
October 2018 with the national final scheduled for 23rd January 2019 at the Waitrose Cookery School, London. For more information on the competition and to enter please visit
www.teflondsa.co.uk
.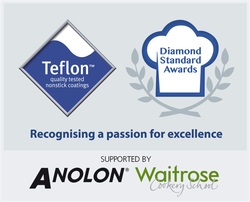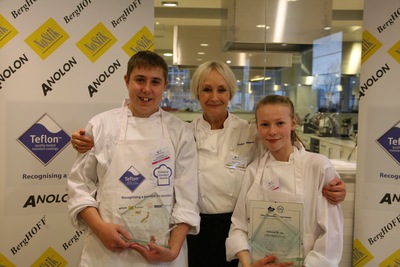 Schools Price! AQA or EDUQAS Revision Guide £3.99
COLLINS AQA & EDUQAS GCSE revision guide.

These two books are a must for any school, as they contain key information, worksheets and practice papers for either AQA or EDUQAS courses. Take your pick!

This new EDUQAS book has similar content to AQA version, but has EDUQAS style exam papers (two) and the content is divided into sections that reflect the EDUQAS specification.

Schools price £3.99

Based on new

research

that proves repeated practice testing is more effective than repeated study, this revision series is guaranteed to help students achieve the best results.

Clear and accessible explanations
Concise revision notes
Seven practice opportunities

for every topic covered in GCSE.
Best wishes from the Food Teachers Centre team
Volunteer Associates and Ambassadors throughout the UK with a passion for 'Better Food Teaching'.
The Food Teachers Centre is a place of:



creative and innovative ideas and action
If your organisation or company would like to work with us – please do get in touch at info@foodteacherscentre.co.uk
www.foodteacherscentre.co.uk
Bright Ideas Food and Health Consulting Ltd
Registered Office 69-71 East Street Epsom Surrey KT17 1BP Registered No 9096275 VAT No 189 4024 84